TEFL Barcelona: 5 top reasons to teach in this Spanish gem
TEFL Barcelona could be your ticket to one of Europe's most enthralling and unforgettable cities. Tapas bars burst from the street corners and dramatic architectural feats loom overhead, all while folk buzz back and forth from the shopping strips of Las Ramblas and the gorgeous sands of the Mediterranean coast. Yep – it's a pretty cool spot to start your teaching adventure…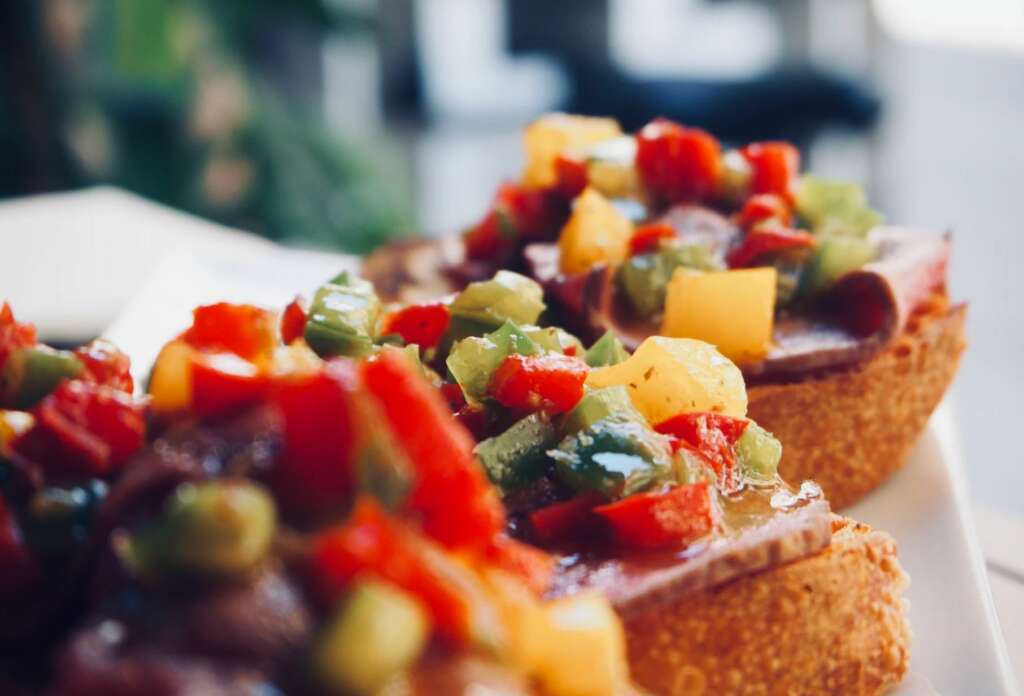 The ridiculously tasty food
Food in Barcelona, as in the rest of Spain, is like religion. Every lunchtime, every dinner, every breakfast, every casual beer on the roadside – they all come with a ritual bite to eat. And we're not talking your run-of-the-mill sort of European fare. We're talking fiery patatas bravas (potatoes in chili-tomato sauce), hard Manchego cheeses and salty Iberico hams, deep-fried squid fresh from the Med and silky gazpacho soups topped with mountain herbs plucked straight from the sierras. Mouth already watering? So it should be, because TEFL Barcelona always promises to be a darn tasty experience!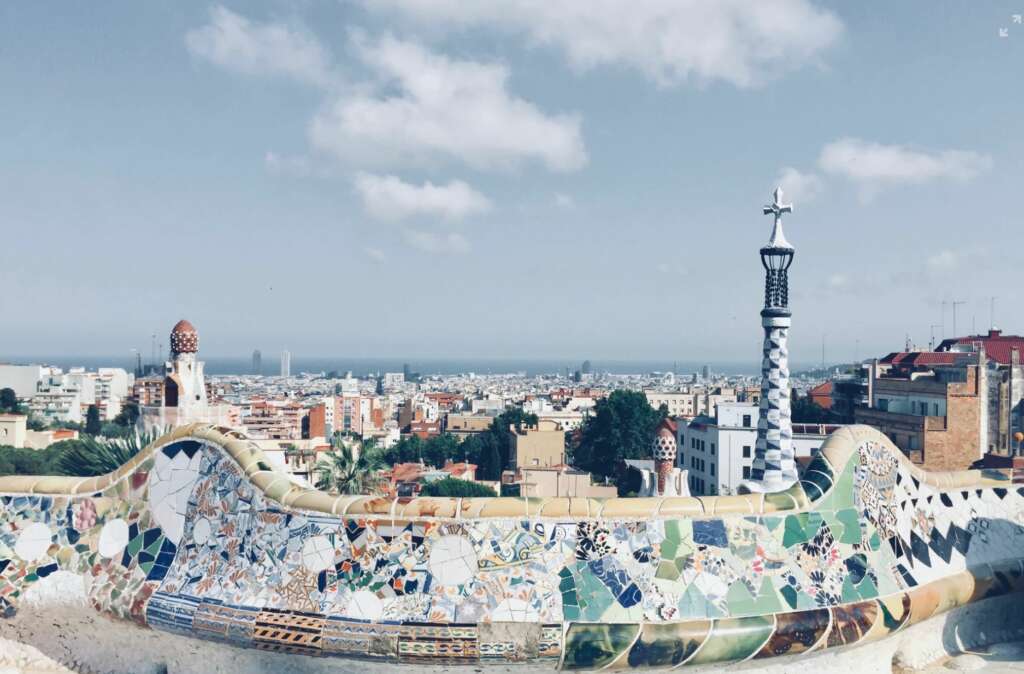 The inspiring building work
You might have heard rumors about how easy this Catalan town is on the eye. Well…they are all true and then some. Just mosey down to the Gothic Quarter and you can get lost in a labyrinth of lanes and alleys and squares topped by buttresses and churches and gargoyles. It's like something taken straight out of Game of Thrones. From there, move to Eixample to see the UNESCO wonders of the La Sagrada Familia – the legendary creation of Gaudi that's still not complete after decades of construction. Other iconic spots include the animist sculptures of the Park Güell and the tree-lined Art Deco walks of Las Ramblas.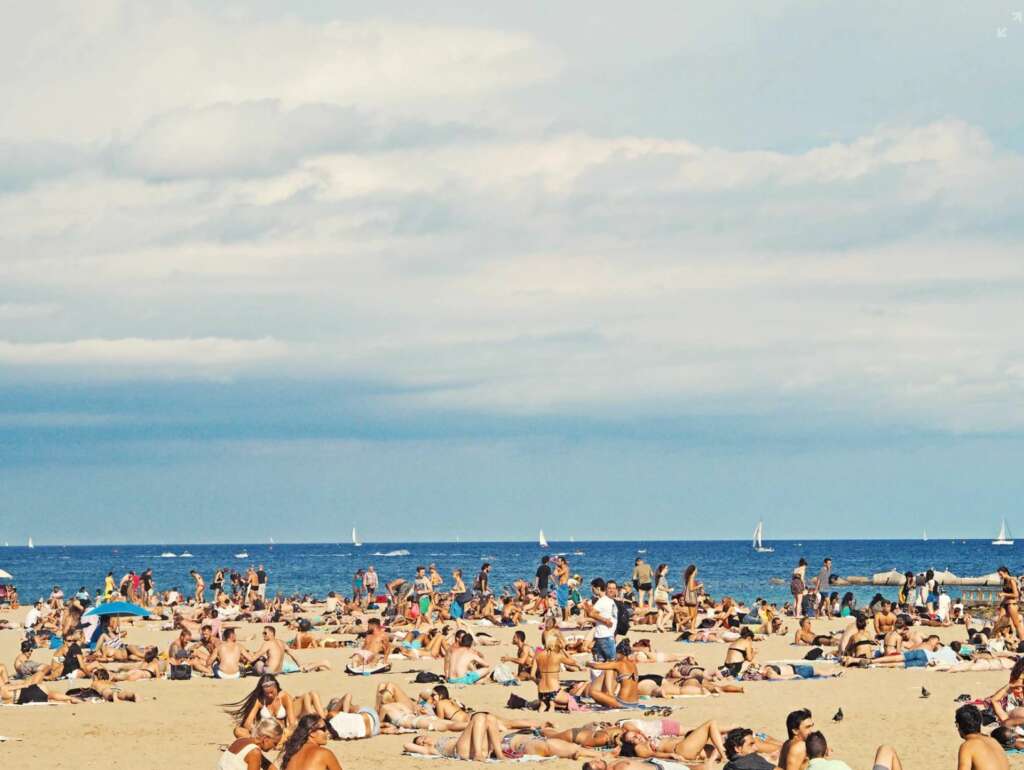 The beaches
You might be enticed to TEFL Barcelona by cool bars and urban life, but this is a city on the shoreline of Spain. That means beaches. Some seriously spectacular beaches. In the metropolis itself, you can head down to buzzy Barceloneta, where seafood tapas eateries mingle with lively beer bars by volleyball courts and tanning bodies. Chilled and easy-going Bogatell Beach and Sant Sebastia can also be reached on the local trams. But then comes the greater Costa Brava. It's a rugged and wild section of the north-east Spanish coast, with cliff-backed bays like Platja Mar Menuda and Cala Tamariua to get through on the weekends.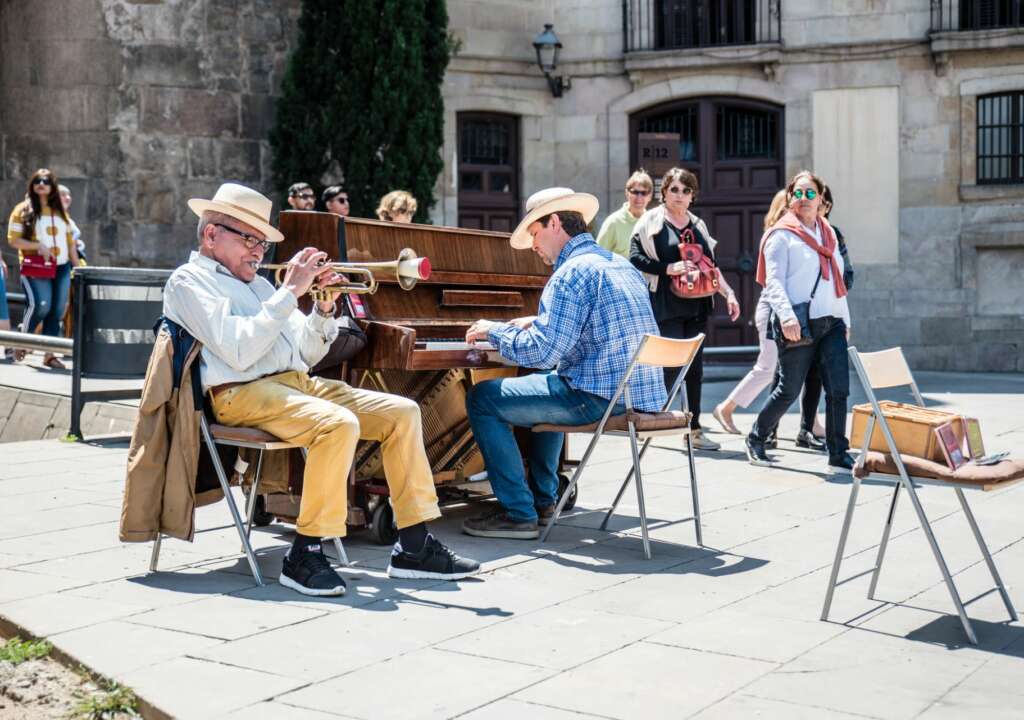 The nightlife
The sun dipping below the horizon means nothing in Barca. Life carries on here until the early hours virtually every night of the week. There's a vibe for all sorts of character, whether you're after moody Spanish jazz bars with flamenco shows or pumping DJ clubs with laser lights. The Gothic Quarter is one of the epicenters of it, especially for starting nights on the cerveza. Las Ramblas touts the mega clubs spread over several floors. Boho El Raval is also an upcoming fav worth having on the party radar. You'll catch that one's ramshackle beatnik joints going until the really early hours.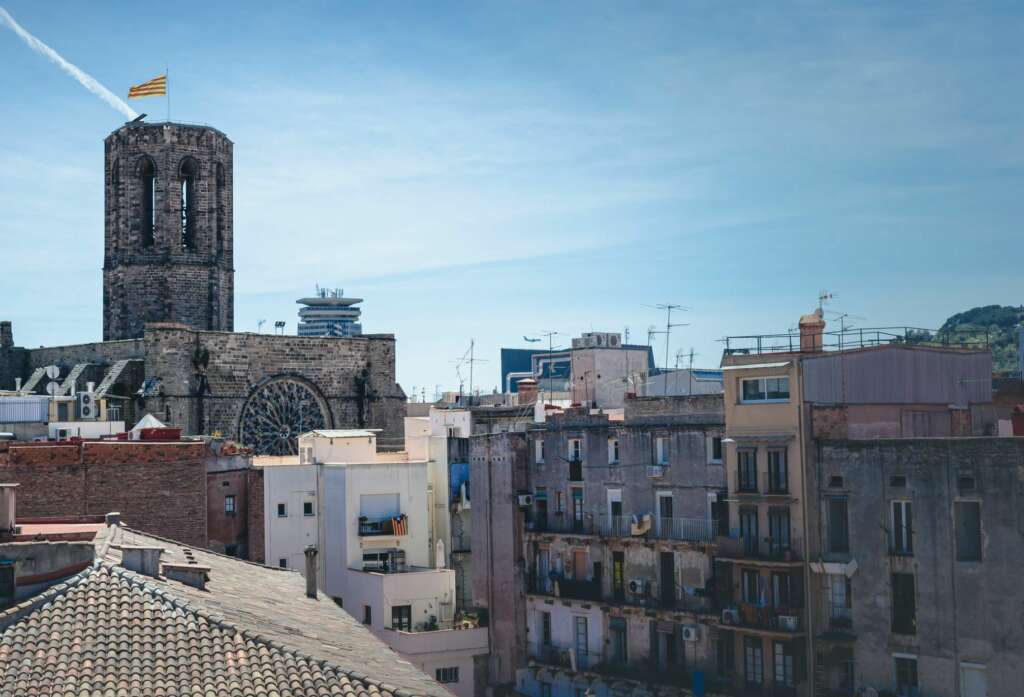 The jobs
TEFL Barcelona jobs packages might not mean you'll be raking in the cash, but they still have decent compensation and generous perks. Most teachers can expect to earn between $550-1,100 USD per month on their initial contract, with bigger numbers guaranteed for those with extra experience. You'll also benefit from access to Spain's national healthcare system and get holiday rights just like the locals. Oh yea, and all the above comes with an average of around 20 hours of teaching per week. Not bad, eh?
---
Tempted by the prospect of TEFL Barcelona? Be sure to read more over on our Spain page, where you can get a feel for the application process and what your job in the Catalan capital will be like.