8 places you have to see when teaching English in Czech Republic
Teaching English in Czech Republic? Did you know that everything from mysterious churches built of human bone to wild mountain ranges that roll across the Polish borderlands are on the menu for you come the weekend? Read on to see where you can uncover some of Czechia's must-see wonders…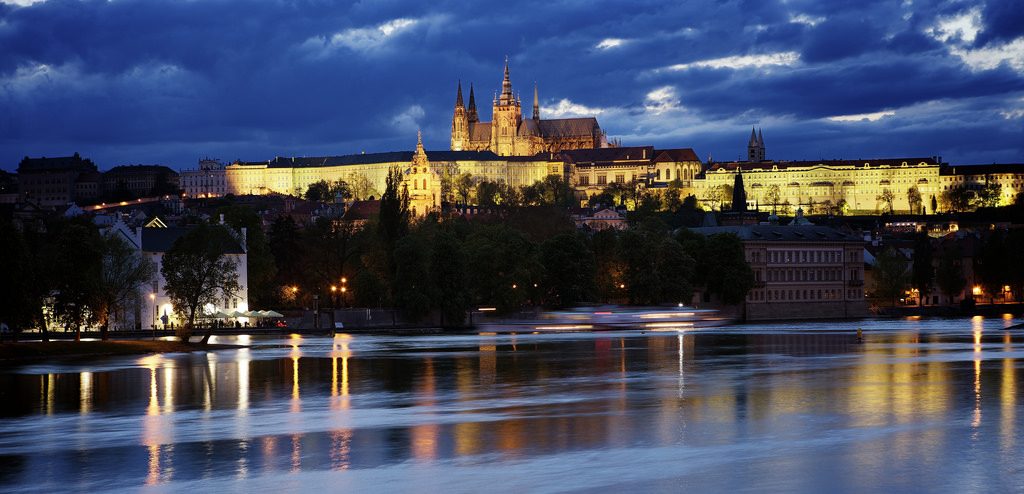 Prague Castle
The filigreed spires and molded Gothic tops of mighty Prague Castle loom high above the Vltava River, casting their long shadow over the wiggling cobbled lanes of the Czech capital's old heart. That means it's a sight that many people teaching English in Czech Republic will be used to, but there's really no substitute for hopping across Charles Bridge and exploring its sprawling medley of churches and palaces. It's said to be one of the largest medieval castles on the planet, all anchored on the glorious St Vitus Cathedral, home to the tombs of old Czech kings and European emperors alike.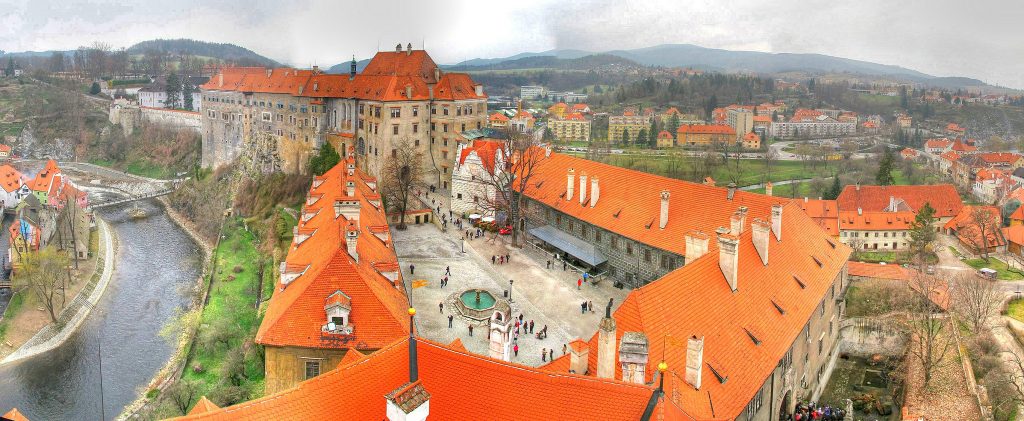 Cesky Krumlov Castle
There's something seriously fantasy-novel-worthy about the way that little Cesky Krumlov nuzzles up to the meanders of the Vltava River, sprouting out from the low-rise hills with its red-tiled roofs, cobbled streets and Gothic spires. The centerpiece of the UNESCO-tagged town is the soaring outline of Cesky Krumlov Castle. It's a real palette of Renaissance and medieval architecture, laden with hidden courtyards, bridges, gatehouses and grand court rooms. Don't forget to stop and look at the group of bears that now lives in the old moat – yep, you read that right: Bears!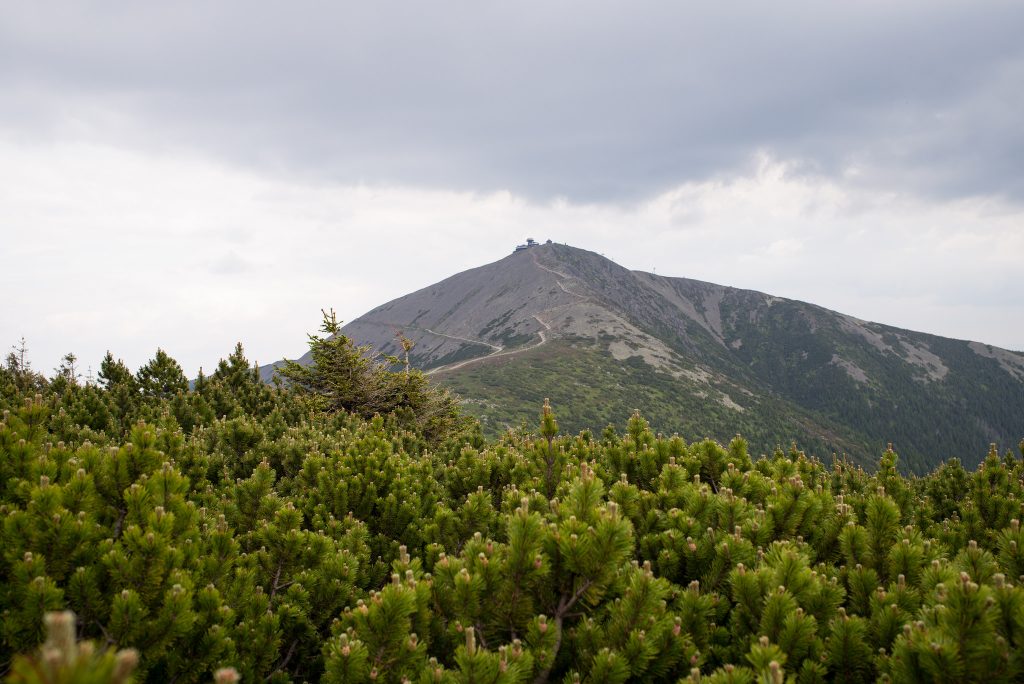 Krkonose National Park
With one foot in Poland and another in the Czech Republic, the Krkonose National Park straddles the borderlands with the country's neighbor to the north-east. It does it with a flurry of deep, green valleys and rock-ribbed mountains, sweeping dashes of pine forest and glacier-carved peaks. Its highest point levels out on Snezka mountain at 1,600 meters above sea level, a perch that casts its gaze across the rolling alpine landscapes. Hiking in summer and skiing in winter here make it the perfect nature escape while teaching English in Czech Republic.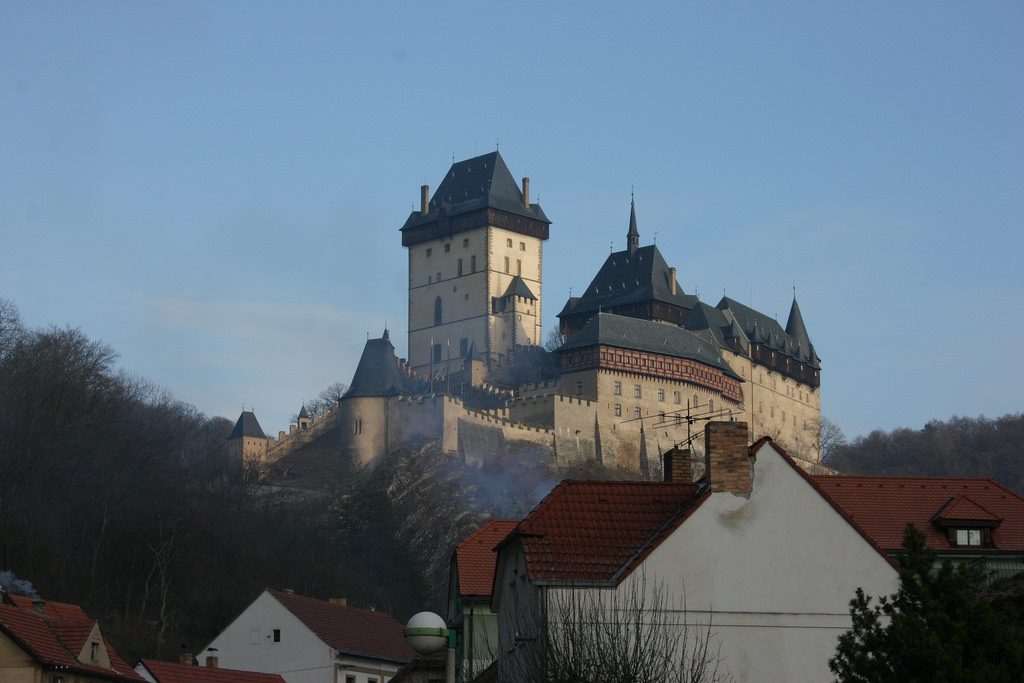 Karlstejn Castle
The Neo-Gothic outline of Karlstejn Castle really is one to take the breath away. It's cradled on a narrow plateau in the middle of the rugged bluffs of Central Bohemia, peeking above the ridges with its spiked spires and arrow-slatted bulwarks. Originally, the fortress was conceived as a sort of Fort Knox for the crown jewels of the Holy Roman Empire, but sieges during the Hussite Wars meant they later had to be evacuated. These days, you can delve into the citadel to see the rooms where Emperor Charles IV once resided, plus sacred chapels and Christian shrines to boot.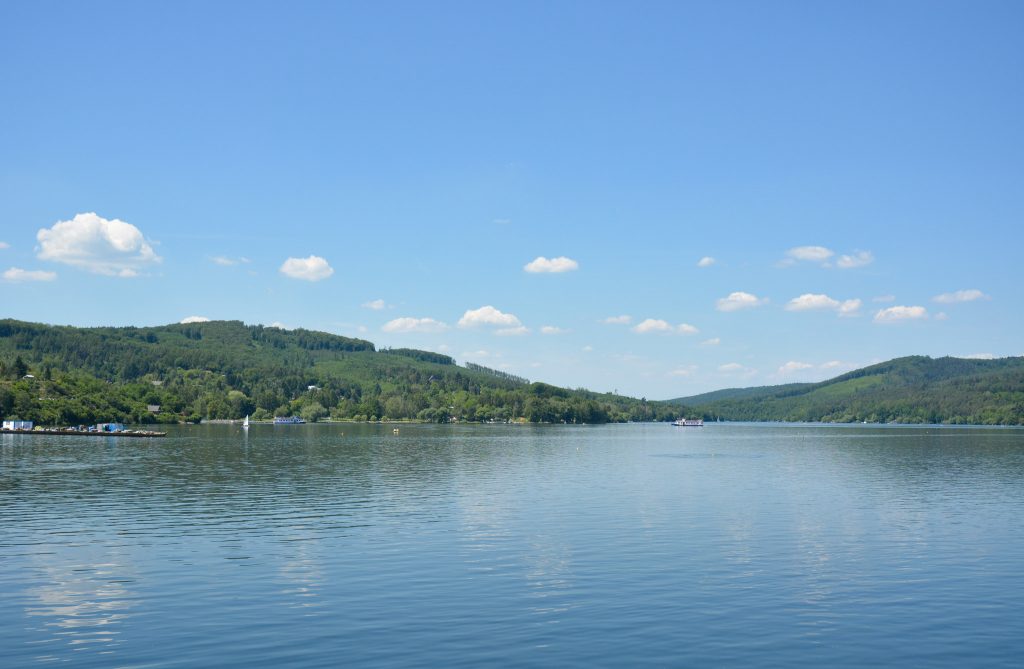 Brno Reservoir
Brno Reservoir is one of the more off-the-beaten-path tips on this list of top spots for folk teaching English in Czech Republic to visit. It's really only for the summer months but offers a welcome escape from the rattling trams and hubbub of Czechia's second city. You can hop a bus to get there from the center of Brno and then lay your towel between the wooded banks, swim in the cobalt-blue waters, take pedalo boats, sunbathe and sip frothy Czech beers all day. Not bad, eh?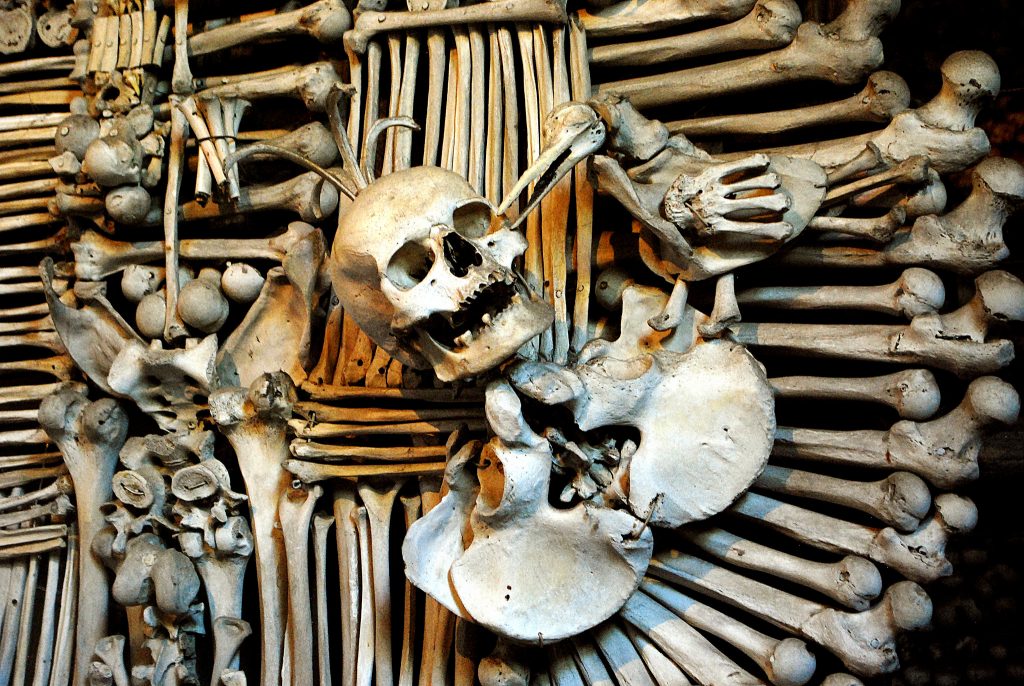 Kutna Hora
Another UNESCO World Heritage Site of Bohemia that no one teaching English in Czech Republic will want to miss, Kutna Hora unfolds in a tapestry of beautiful Cistercian monasteries and Baroque towers, ringed by cobbled streets where earthy little Czech pubs hide in the medieval alcoves. And if that's still not enchanting enough for you, there's the Sedlec Ossuary, a spine-tingling sepulcher that's made entirely out of human bones. You'll find it in beneath the Cemetery Church of All Saints just outside of the center, hosting the remains of an estimated 50,000 people.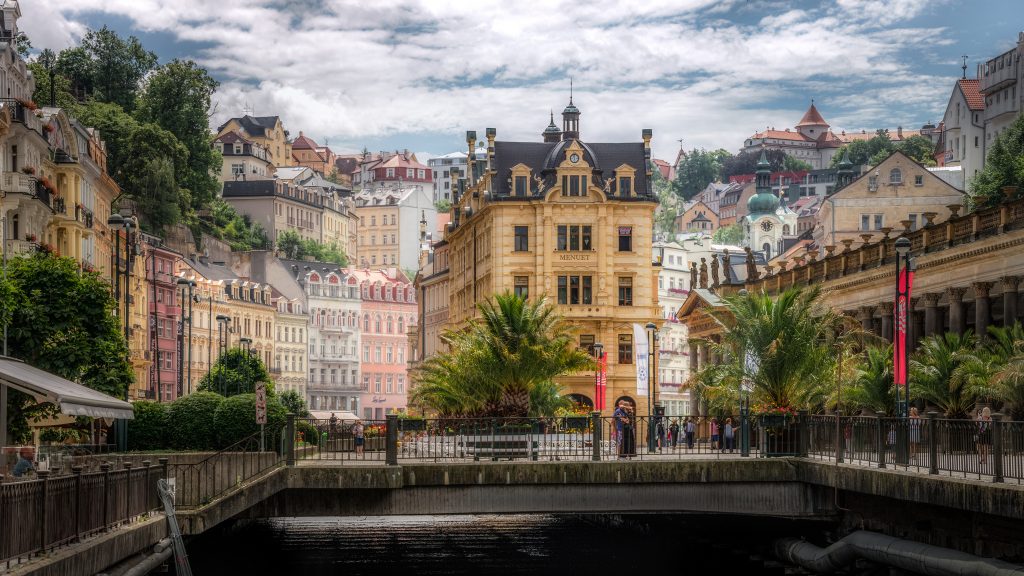 Karlovy Vary
Sat just a whisker from the German border, Karlovy Vary has long been hailed for its healing waters and springs. It's considered the original Czech spa town, having drawn all sorts of nobles and well-to-do luminaries with the promise of treatments and rejuvenation throughout the 17th, 18th and 19th centuries. The trend continues today, and you'll discover a clutch of grand Neo-Classical health retreats here, beckoning with their bubbling hot pools and massage rooms – the perfect escape from a stressful classroom for anyone teaching English in Czech Republic, eh?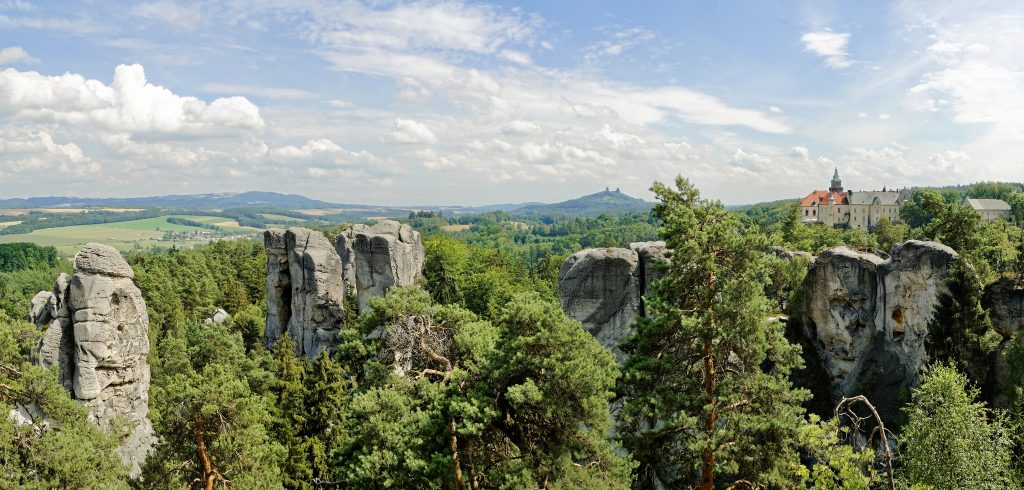 Hruboskalsko
Hruboskalsko is Czechia's answer to the toppling hoodoos of the American deserts. Like a forest of stone spires, it's made up of countless needles of rock that shoot straight from the wooded countryside of Bohemia. The soaring bluffs are a real playground for climbers and hikers. You can choose from a whole host of walking trails that weave and wiggle past the towering peaks, some easy and some challenging, with their stairs cut straight into the cliffs. Don't miss the Hlavatice Lookout Tower, which has some seriously awesome views of the Czech backcountry.
---
TEFL grads teaching English in Czech Republic will know already just how many amazing wonders there are in this jewel of Central Europe. There's loads more to add to this list, and we'd love to hear about them in the comments below. Alternatively, if you're just interested in getting qualified and getting into the classroom here, check out our destination page on Czechia for more information.