Places you have to see when teaching in Cambodia
More TEFL-ers are opting to go teaching in Cambodia than ever before. And with white-sand beaches, paradisiacal islands, one buzzing capital city and ancient wonders to make you gasp, it's easy to see why. Here's a short and snappy selection of the top things you simply have to see while there…
Angkor Wat – obviously
No trip to Cambodia could possibly be complete without at least a glimpse of the world-famous temples at Angkor Wat. Once the hub of the mighty Khmer Empire that flourished right across Southeast Asia, they laid hidden in the growing jungles for centuries before being rediscovered. The result is a medley of awesome stupas and stone shrines, infused with Buddhist and Hindu motifs, wreathed in the vines of the creeping forests. Guided tours of the place are best taken from Siem Reap. They can last just one day or up to three!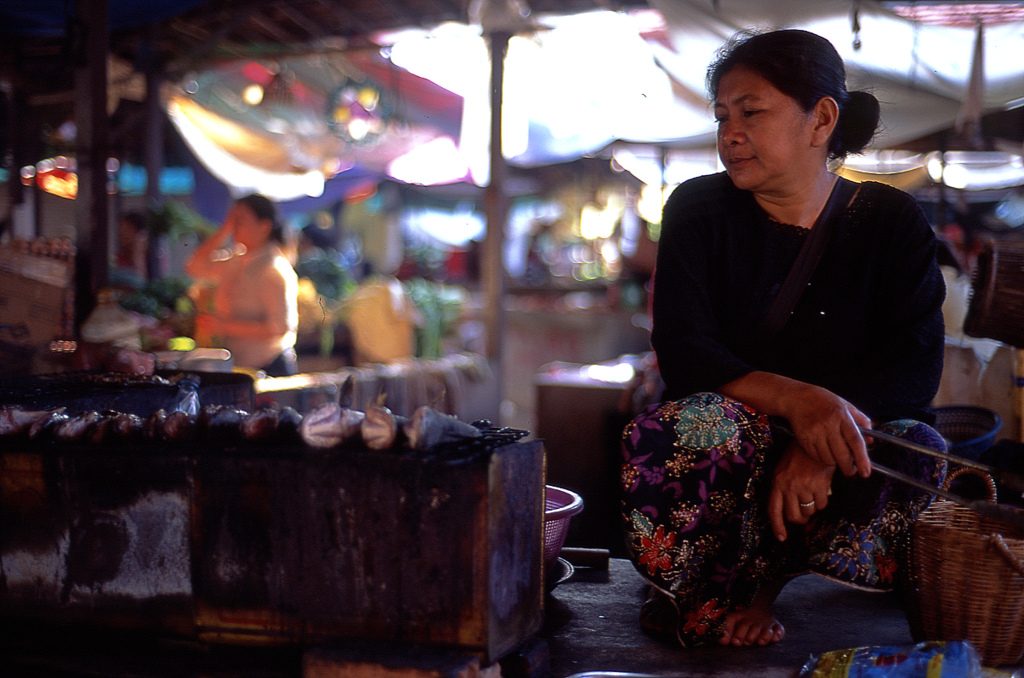 Siem Reap
The gateway to the UNESCO wonders of Angkor Wat, Siem Reap has risen and risen in recent years to claim the mantle of Cambodia's premier tourist town. Its historic heart boasts a medley of age-old French architecture and oodles of restaurants, all of which now pulse with life. The infamous Pub Street is a great place to sip Angkor beers and meet other backpackers come sundown. And the night market is a hotspot for knock-off fashion and tie-dyed towels.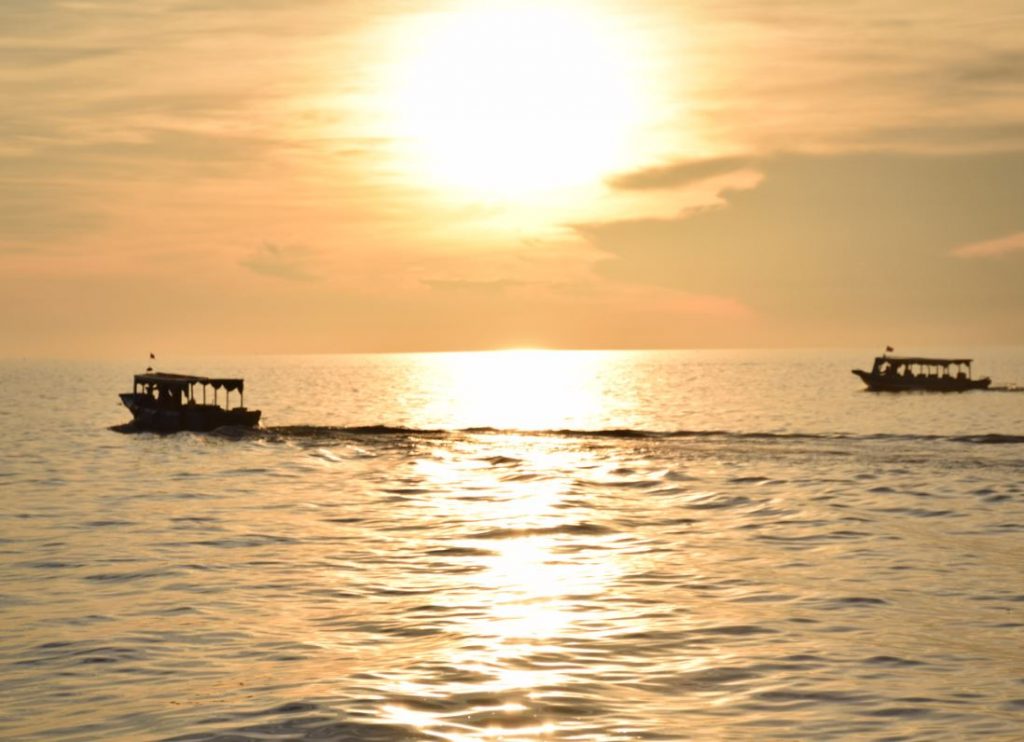 Tonle Sap Lake
Tonle Sap Lake swells and shrinks with the coming and going of the Cambodian rainy season. At its high point you're probably better off calling it a sea – that's how vast the waters can seem, spreading out right across the horizon and flooding the forests all around the town of Siem Reap. The place makes a great day trip, particularly if you're looking for a break from the cities while teaching in Cambodia. You can head out on long-tail boats to see villages perched on stilts, finishing off with red-pink sunsets and some local freshwater fish fries.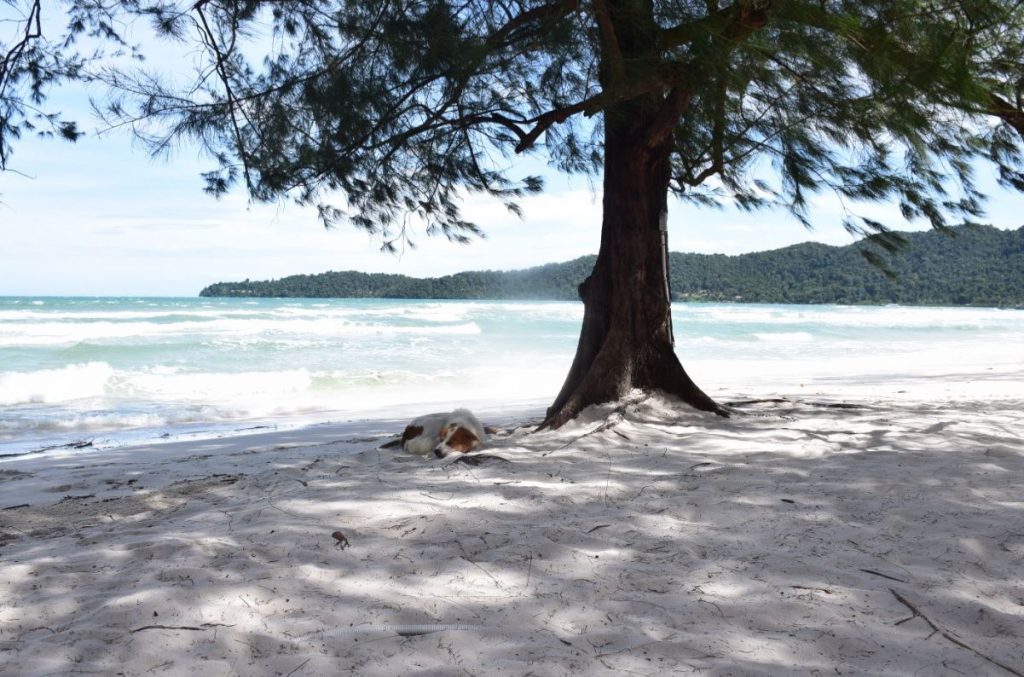 Koh Rong Sanloem
Forget Sihanoukville, Koh Rong Sanloem's the place to go for beaches. Yes, you'll need to rumble over the waves of the Thai Gulf on a particularly hair-raising (and stomach turning) speedboat for 40 minutes to get there, but it's totally worth the rollercoaster. Why? Well, how about white-sand bays and milky-turquoise seas that lap softly, softly against the shores? How about long days spent swinging in a hammock with the chirps of tropical birds behind? How about cold beers on the beach and sunsets that you'll never forget?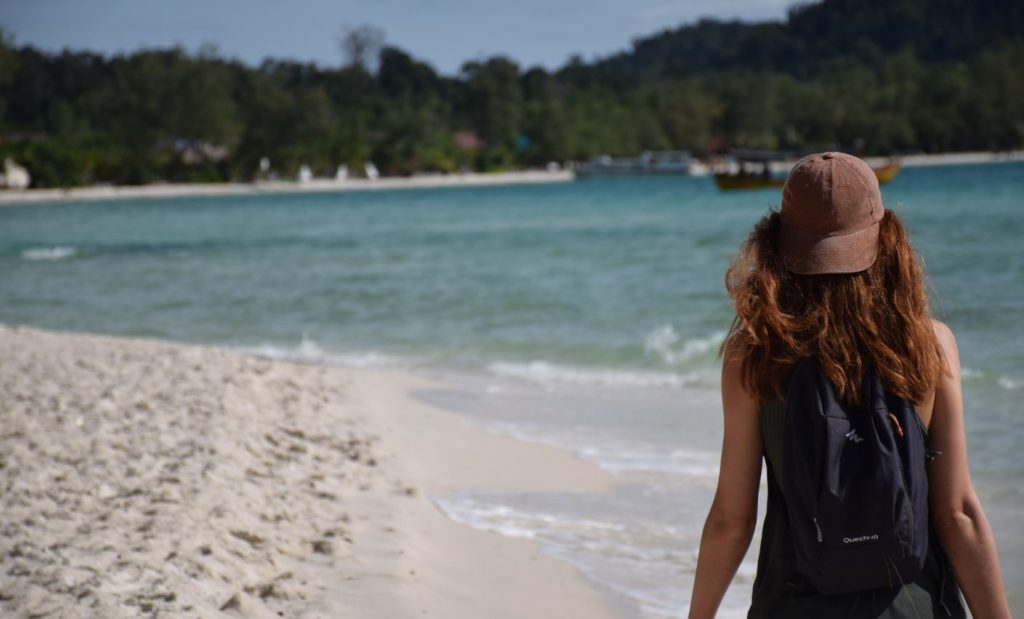 Koh Rong
Koh Rong's the big brother of Koh Rong Sanloem. Located just to the north, it's larger and livelier. This is the place to go if you like your Cambodian beaches with a side of hedonism. Bungalows cluster along the shores around the main pier of Koh Toch Village, long-haired hippies knocking back cold ones from morning until night. And talking of night, that's when the clubs swing into action, spilling onto the sands with fire shows and bucket cocktails. There are some quiet spots to discover, like paradisiacal Coconut Beach and uber-secluded Lonely Beach in the north.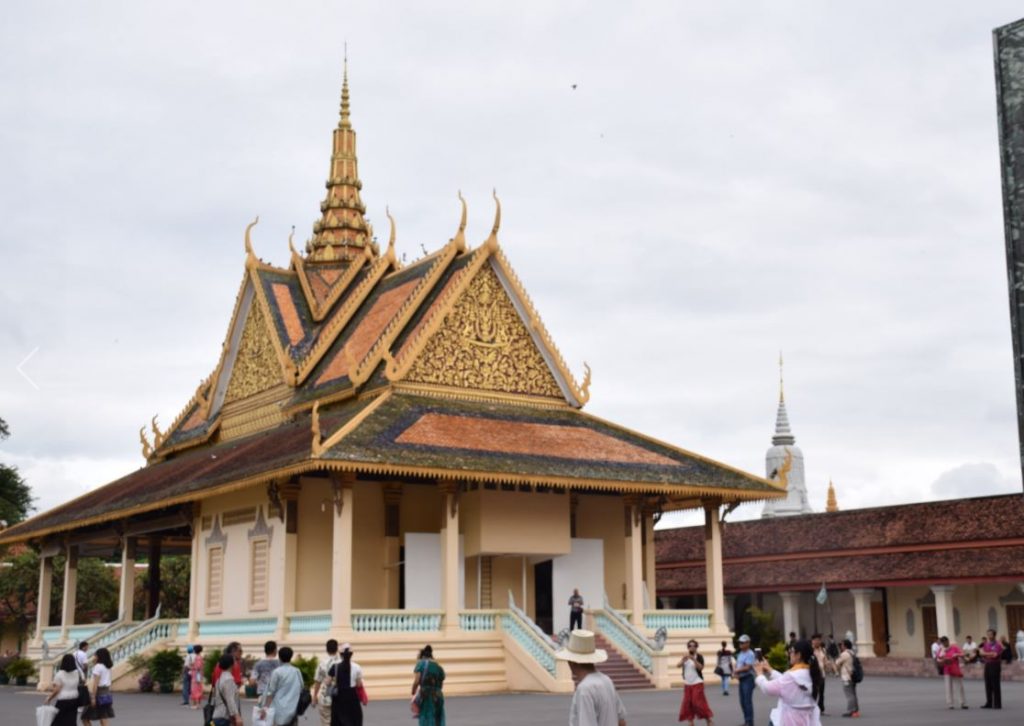 Phnom Penh
The capital. Buzzing, big and getting bigger, Phnom Penh is the epicenter of Cambodia's politics and economy. If you're teaching in Cambodia, there's a good chance you'll be based here – there are oodles of jobs in private lingo schools and international academies alike. Many expats love it. They talk about the energetic night markets and the gold-gilded Royal Palace complex. They mention the varied food scene – think French boulangeries next to Indian cookhouses. Beneath all that is a town with real mettle and history. It's not always rosy though, just as the sobering Killing Fields and S-21 Museum reveal.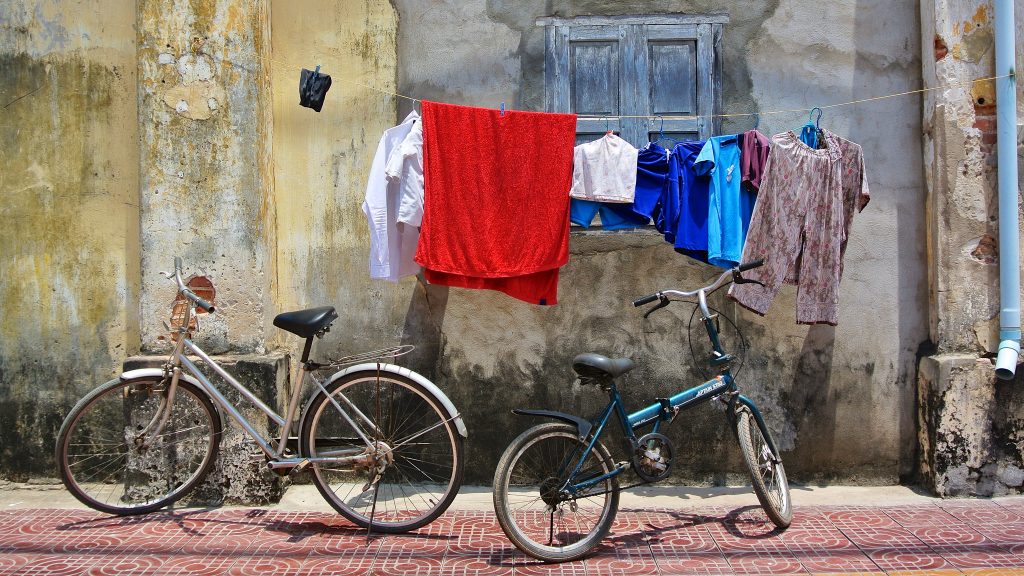 Kampot
With its quiet streets of crooked concrete and age-stained rows of pretty Parisian townhouses, Kampot might not seem like the Cambodia you'd expect. But therein lies its charm. Content to do things differently, this one swaps out sparkling beaches for muddy riverways and wide estuaries. Little Cambodian art shops and markets packed with durian fruit line the blocks, and there's always the pull of the wild Bokor National Park on the horizon – a land of trickling waterfalls and canyons, dense jungle and mist-gathering peaks.
---
This list might cover the major hotspots you HAVE to see while teaching in Cambodia, but it doesn't go off the beaten path to hidden towns and villages and beaches and mountains. If you've got anything to add, we'd love to hear about it in the comments below.