7 Qualities to Look Out for in a SPED Teacher
In 2022, approximately 27,000 students with mild special education requirements were enrolled in mainstream Singaporean schools, whereas roughly 7,000 were in SPED schools. Without special education or SPED schools, children with various learning disabilities will have problems receiving quality education tailored to their unique needs. Special education teachers, also called SPED teachers, play a crucial role in addressing those challenges.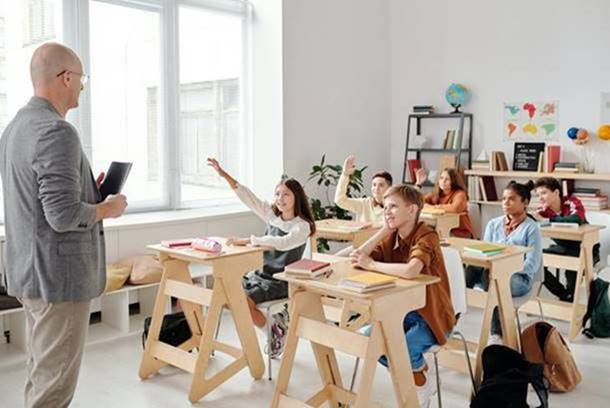 SPED teachers play a big part in the development of children with special needs. While they are educators first and foremost, SPED teachers have the extra challenge of providing tailored education to students with various intellectual, physical, or emotional disabilities. The keyword here is "tailored", as special education is not a "one size fits all" approach. Special education is individually planned to address a specific need that results from a child's disability.
To succeed in their field, a special needs teacher must possess a particular set of qualities and skills to create a supportive and inclusive learning environment. Here are some essential attributes SPED teachers should have to be effective in their role.
Empathy
Without being in touch with their students' experiences and feelings, SPED teachers will have difficulty understanding their students' unique challenges and perspectives. Empathy allows SPED teachers to put themselves in their students' shoes so they can develop more effective teaching strategies while providing appropriate support.
For instance, a SPED teacher who understands the difficulties of dyslexic students when reading can be more encouraging and patient, which helps the student build more confidence and improve their reading skills.
Patience
Children with special needs can be tough to handle, and patience is one of the most important qualities a special needs teacher should have. Students with learning disabilities may require a lot more time and assistance to complete tasks, and SPED teachers should have the patience to help them overcome their challenges.
In addition, each student in a special education program requires Individualized Education Plans (IEPs) that list their goals, needs, and accommodations. SPED teachers should be patient enough to implement, create, and adjust these plans when necessary to help their students progress.
Flexibility
Students with special needs have diverse learning styles and abilities, and SPED teachers should possess the flexibility to accommodate individual differences. For instance, when developing IEPs, SPED teachers should be able to adapt their materials and teaching strategies to meet each of their student's needs. Furthermore, the needs of each student may change over time, and SPED teachers should be flexible enough to adjust their IEPs accordingly.
More than adjusting to their student's diverse needs and preferences, SPED teachers should be able to work with various professionals, including psychologists, speech therapists, and occupational therapists.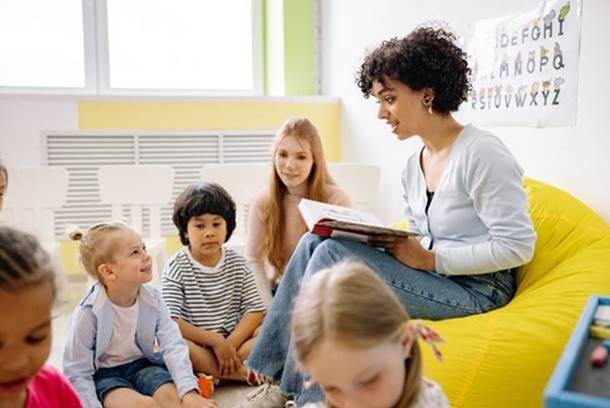 Knowledge of Special Education
Special education teachers should be thoroughly knowledgeable about various disabilities, their causes, and the best approaches for tackling each difficulty.
With a strong knowledge of special education, teachers can offer tailored support, develop effective learning plans, and be able to work collaboratively with professionals who can enrich their teaching, including occupational therapists, speech therapists, and psychologists.
Communication Skills
SPED teachers often work in a team that includes administrators, therapists, parents, and general education teachers, and effective communication is vital for good collaboration. In addition, SPED teachers should be able to effectively communicate the needs of their students to secure the required resources and accommodations.
Furthermore, good communication skills allow SPED teachers to communicate effectively with students who have difficulty processing information. Clear communication is essential when giving instructions to ensure that students with special needs understand exactly what is required of them.
Assessment Skills
Special needs students have various emotional, learning, and physical disabilities. As such, SPED teachers should be able to pinpoint each student's strengths and weaknesses to provide tailored support and instruction.
Strong evaluation abilities are also crucial when deciding a student's qualification for special education services and creating IEPs. After determining if a student is deserving of special education, SPED teachers should be able to decide on each student's goals according to their needs and abilities while evaluating their progress and adjusting their instruction accordingly.
Professionalism
SPED teachers can create a bond of respect and trust with students, parents, colleagues, and other shareholders by being professional in all aspects of their practice. Professionalism also means that SPED teachers adhere to ethical standards of conduct, which include treating special needs students with respect and maintaining confidentiality.
In addition, SPED teachers who possess professionalism hold themselves accountable for their decisions and actions. They continually strive to enhance their knowledge and skills to meet the needs of their students.
Final Words
Special Education teachers play a very important role in ensuring that students with special needs receive the education that fits their unique requirements. By possessing the qualities and skills listed above, SPED teachers can provide the best possible support to students with diverse learning disabilities, enabling them to succeed academically, socially, and emotionally.
*This is a guest post submitted on May 4, 2023*