Discovering Scandinavia: Nature and Culture Adventure
The perfect trip to Scandinavia does exist! While planning one can be a bit overwhelming, what with all the gorgeous Nordic cities, dramatic natural grounds, and plenty of entertainment to choose from, it is very possible. And we are here to assist you!
The best way to explore is to find the balance between cultural and natural sites. If you plan a one-week holiday, you can easily divide your time to see the key essentials and deem yourself introduced to Scandic traditions. So, let's see what places are a must-visit for discovering Scandinavia.
Koli National Park, Finland
Covering over 30 square kilometers of forested hills on the western shore of Lake Pielinen, Koli National Park is one of the most fascinating places in Finland and ranks at the top of the most enjoyable hiking trails in all of Scandinavia.
If we are mixing culture and nature, the park is a great place to start. Not only does it open your eyes to the most beautiful greenery, but it also introduces you to old Finnish traditions and history. Before the site was governed by the Finnish Forest Research Institute and trimmed into an agricultural monument, it used to be a pagan sacrificial site.
While there is much less focus on that right now, it is still a fun fact to know before visiting! Discover open fields, caves, Nordic wildlife, and the most intricate routes taking you further into the Finnish wonder that is the Koli National Park.
Aarhus, Denmark
Otherwise known as the Town of the Vikings, Aarhus is your most straightforward way to learn all about Scandinavia's culture and history.
Naturally, Scandinavia is instantly linked to the Vikings and vice versa. After side-stepping the Northern Lights, the Norwegian fjords, and the pristine Swedish cities, our minds immediately go to the Vikings and the expansive heritage they left here in Scandinavia.
The notorious Nordmen founded the town approximately 1200 years ago, leaving a clear trace of their day-to-day life. You can choose simple city tours and just wander about, but we really recommend exploring the Viking Museum for some more concentrated and specific information. There are plenty of old and new artifacts commemorating the Vikings, including runic stones, hardware, or weaponry.
Make sure to spend some time in Aarhus' Old Town, as it still perfectly resembles an ancient Viking city.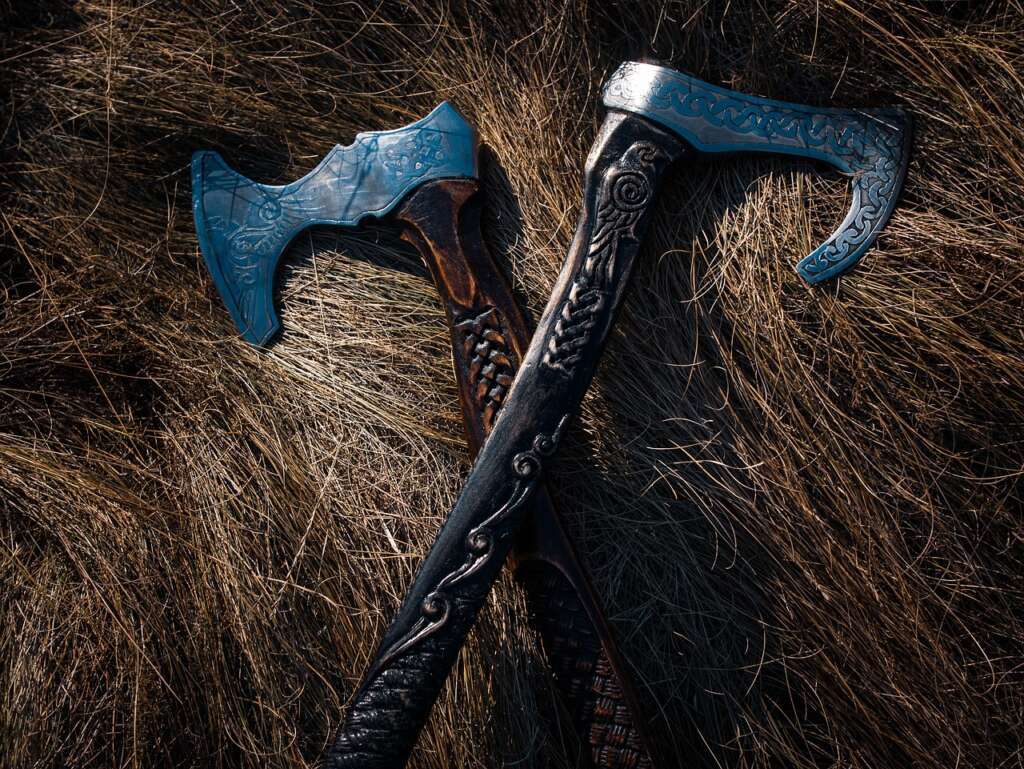 Oresund Underwater Bridge, Denmark and Sweden
Both a railway and a roadway combined in one structure, Oresund Underwater Bridge is exactly what it sounds like!
Connecting Denmark to Sweden, the structure runs for nearly eight kilometers, making it the longest one of its kind in Europe. The construction ended in 1999, making it an impressive and even miraculous invention for that time. And it actually is still remarkable to this day – how often do you see an underwater bridge connecting two countries?
Travelers opt to drive through Oresund even without having a solid game plan in mind. Whether it was your plan and ultimate destination to get to the neighboring country or not, the drive is still super fun and exciting. So, make sure you consider hiring a car if you are traveling without one and just enjoy this Scandinavian wonder!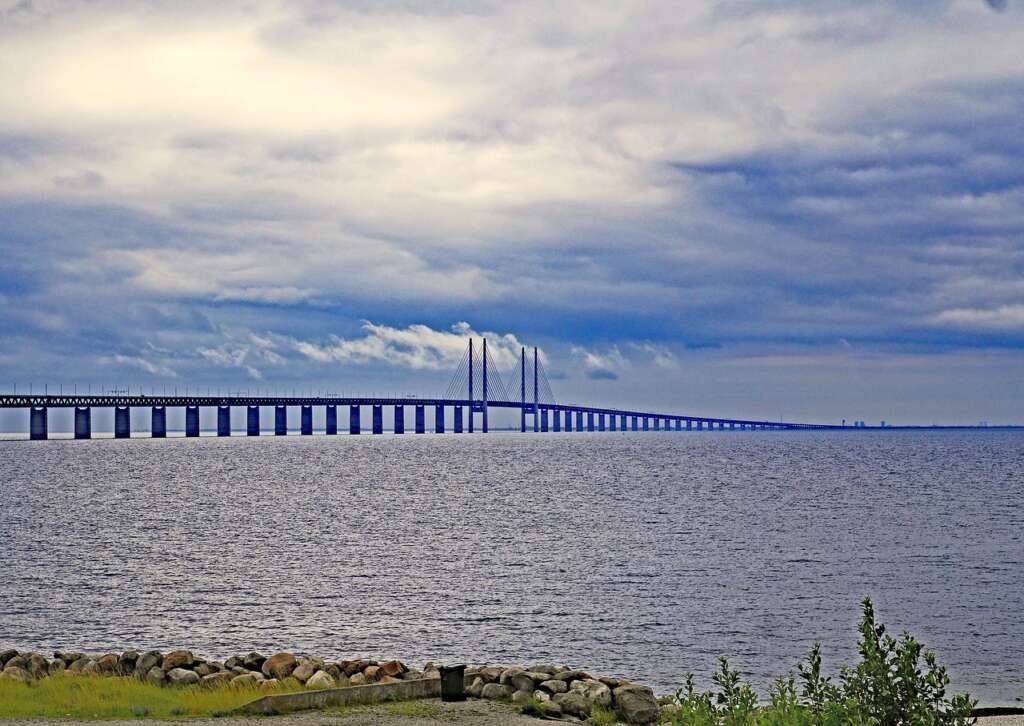 Stockholm Archipelago, Sweden
Starting just a few minutes shy of leaving Stockholm, the most famous Scandinavian archipelago is every hiker's, sailor's, and an explorer's dream come true.
With over 30 thousand islands, valleys, lakes, and rocks, the Stockholm Archipelago is one of the most adventurous and beautiful places in the world. There are all kinds of ways to explore this Nordic landscape, including kayaking, hiking, sailing, cruising, and others. For the top experience, we suggest booking a guided tour. Whichever specific region you choose, it might be a bit difficult to navigate without a thorough plan, so a guide comes in handy!
The locals, however, would suggest a ferry ride which, according to them, allows you the most beautiful views and most comfortable trips.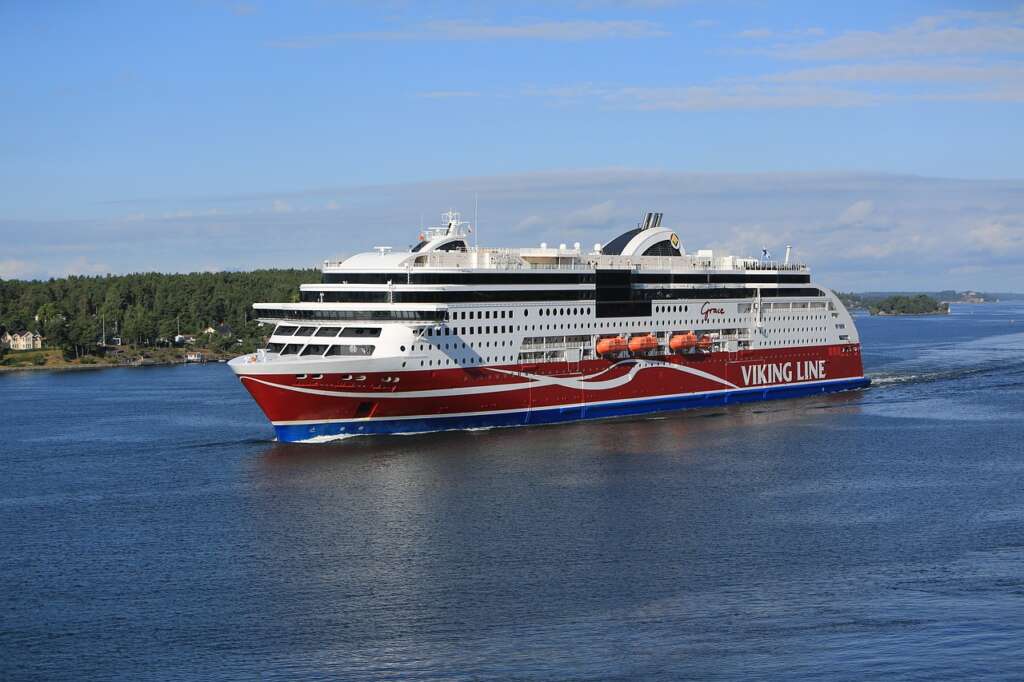 Geirangerfjord, Norway
Lastly, let's visit Norway and its most fabulous, inspiring, and breathtaking signature site of them all – the mighty Geirangerfjord.
This seemingly endless, UNESCO-protected estate in Norway is surrounded by snowy mountaintops, deep valleys, frozen lakes, crazy-high waterfalls, and greenery. It sounds quite impossible to mix all of that into one big site, but Geirangerfjord is not your usual natural ground.
While the shores and the fjords are in no way habitable, there is a charming little village just nearby called Geiranger which you can explore as well. However, even with great accommodations and impeccable sights, the town is still just a mid-stop on the way to exploring the most remarkable estates in Scandinavia. Pull out your winter gear and get ready for a picture-perfect day!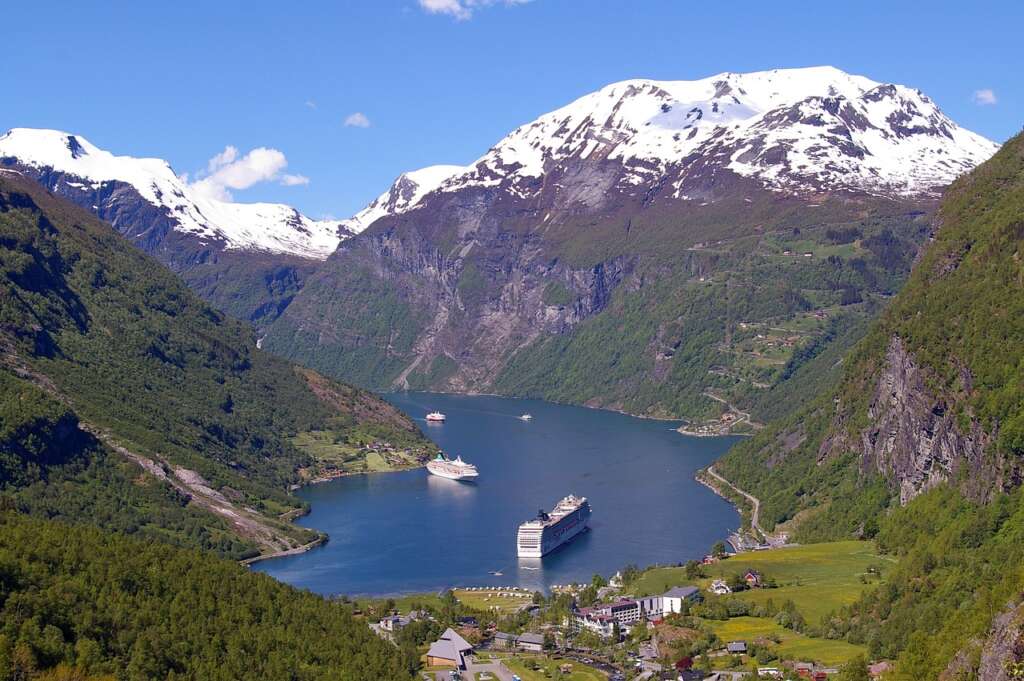 Get that itinerary ready and fill it up with these impeccable places. If you plan it thoroughly enough, touring Scandinavia can be a once-in-a-lifetime trip, so make sure you get the best out of it. Delve deep into their culture and breathe in the crisp air of Scandinavia's natural grounds, and good luck!
If you'd like to keep an income while traveling through Scandinavia, teaching English online is a great way to do it. Come see why more and more people are choosing a digital nomad lifestyle.
*This is a guest post submitted on April 26th, 2023*