Living and Teaching English in Cambodia
Cambodia is a beautiful and culturally rich country located in Southeast Asia. Known for its stunning temples, bustling cities, and friendly people, Cambodia has become a popular destination for English teachers looking for a new adventure. In this blog post, we will explore what it's like to live and teach English in Cambodia.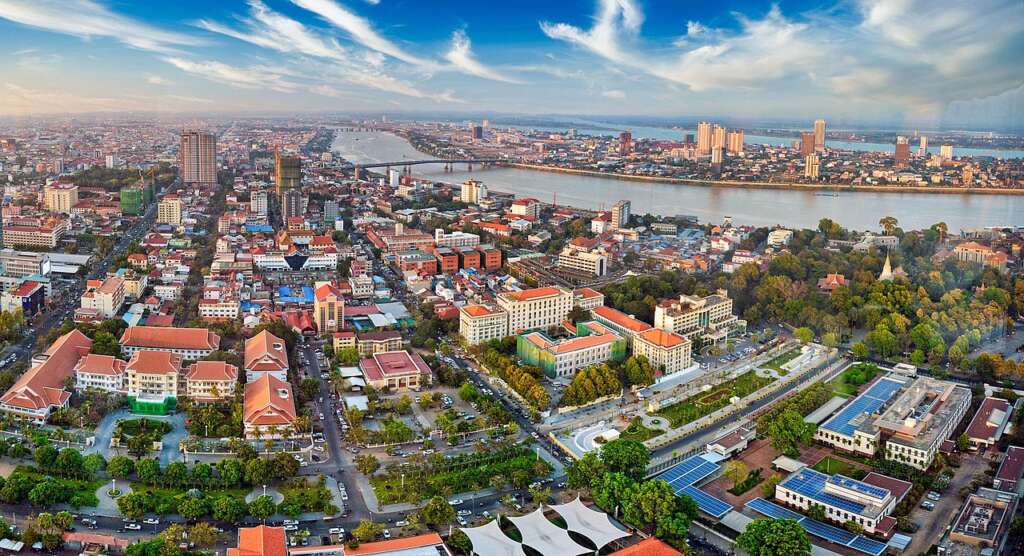 Teaching English in Cambodia
Cambodia is a country that is experiencing rapid growth, both economically and socially. As a result, there is a high demand for English teachers throughout the country. While the country is still recovering from the effects of the Khmer Rouge regime, Cambodia has made great strides in recent years to rebuild and modernize its educational system.
There are a variety of teaching opportunities available in Cambodia, ranging from private language schools to public schools and international schools. Many schools prefer to hire native English speakers, but there are also opportunities for non-native speakers with a high level of proficiency in English.
Most schools require a TEFL certification, which can be obtained through a variety of programs either online or in-person. While it's not always necessary to have a degree in education, having one can make it easier to find higher-paying jobs and opportunities to teach in international schools.
The cost of living in Cambodia is relatively low compared to other countries, making it an attractive destination for English teachers looking to save money while experiencing a new culture. The average salary for a full-time English teacher in Cambodia ranges from $800 to $1,500 USD per month, depending on experience and qualifications. Private tutoring can also be a lucrative source of income, with many teachers earning up to $20 USD per hour.
Living in Cambodia
Cambodia is a country that is steeped in history and culture, with many opportunities to explore and learn about its rich heritage. From the ancient temples of Angkor Wat to the bustling streets of Phnom Penh, there is no shortage of things to see and do in Cambodia.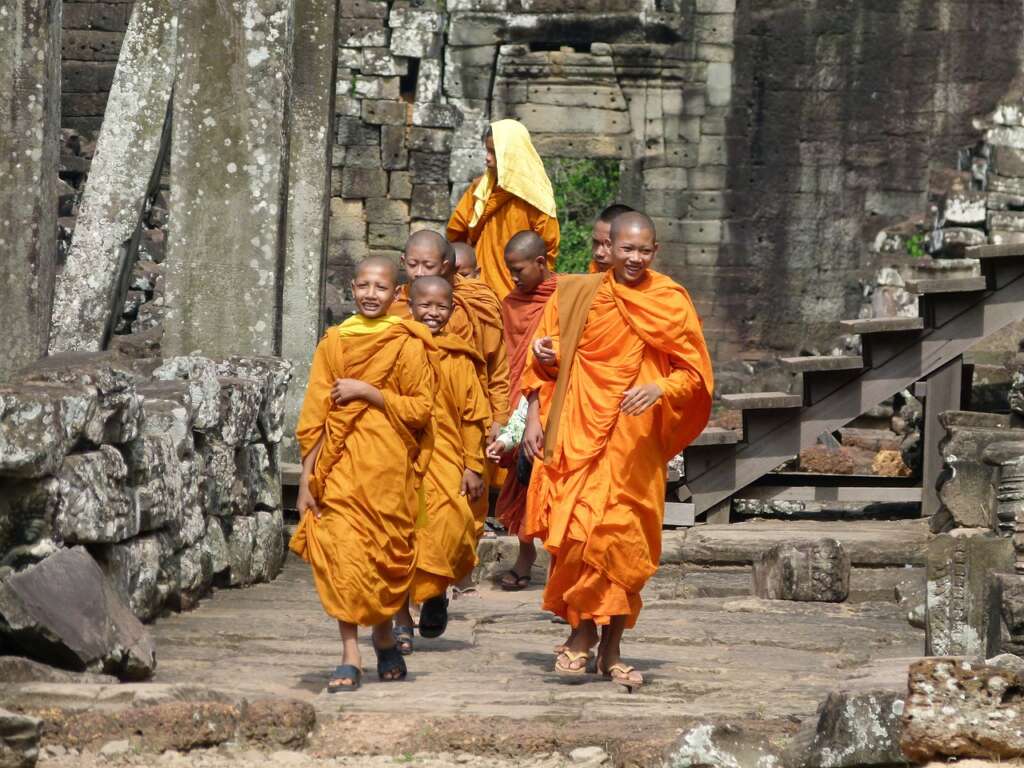 One of the most appealing aspects of living in Cambodia is the low cost of living. Accommodation, food, and transportation are all relatively cheap, making it easy to live comfortably on a teacher's salary. A one-bedroom apartment in the city center can be rented for as little as $200 USD per month, while a meal at a local restaurant can cost as little as $2 USD.
Another benefit of living in Cambodia is the friendly and welcoming nature of the people. Cambodians are known for their hospitality and are always willing to help foreigners navigate their way through the country. English is widely spoken in urban areas, making it easy to communicate and make friends.
Teaching in Cambodia can be challenging at times, particularly if you are not used to the local customs and way of life. However, with patience and an open mind, most teachers are able to adapt to the culture and thrive in their roles.
Tips for Living and Teaching in Cambodia
Be open-minded and patient: Cambodia is a country with its own unique customs and way of life. It's important to be patient and open-minded when adjusting to a new culture.
Learn a bit of the language: While English is widely spoken in Cambodia, learning some phrases in the the local language (Khmer) can be a valuable asset. It shows that you are making an effort to connect with the local community and can help you build stronger relationships with your students.
Embrace the local culture: Cambodia has a rich cultural heritage that is worth exploring. Take the time to visit temples, attend local festivals, and learn about the country's history.
Get involved in the community: Volunteering or joining local organizations can be a great way to meet new people and make a positive impact in your community.
Stay safe: Cambodia is generally a safe country, but it's important to be aware of your surroundings and take precautions to avoid becoming a victim of pickpockets and touts.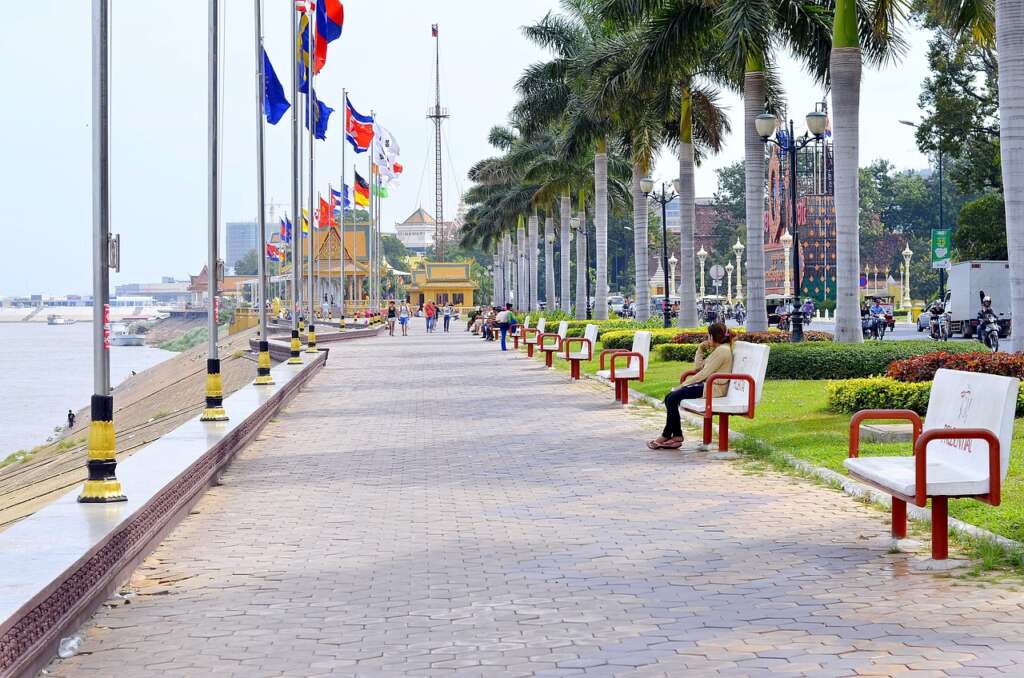 Overall, Cambodia is a fantastic destination for anyone looking to teach English and immerse themselves in a unique and vibrant culture. It's a chance to make a difference in the lives of Cambodian students while also gaining valuable experience and learning about a fascinating country. If you have the qualifications and the passion for teaching, consider giving Cambodia a chance – it might just be the adventure of a lifetime. We recommend checking out our onsite TEFL course in Cambodia; it includes a paid teaching placement after completion making your transition smooth and easy.