TEFL internship or TEFL course? Which is better for you?
A TEFL internship is another way to get started in the world of teaching English abroad. It offers a tailor-made package of teaching experience, teaching work, and cultural introduction that's truly hands-on. You don't need a degree to get started and there's no requirement for applicants to have past teaching experience either. They're often a great choice for those who want to travel and work but aren't sure where to begin, or feel like they might benefit from a little extra support along the way. This guide runs through the ins and outs of internship programs to help you decide if they're the pick for you…
PRO: A TEFL internship means lots of support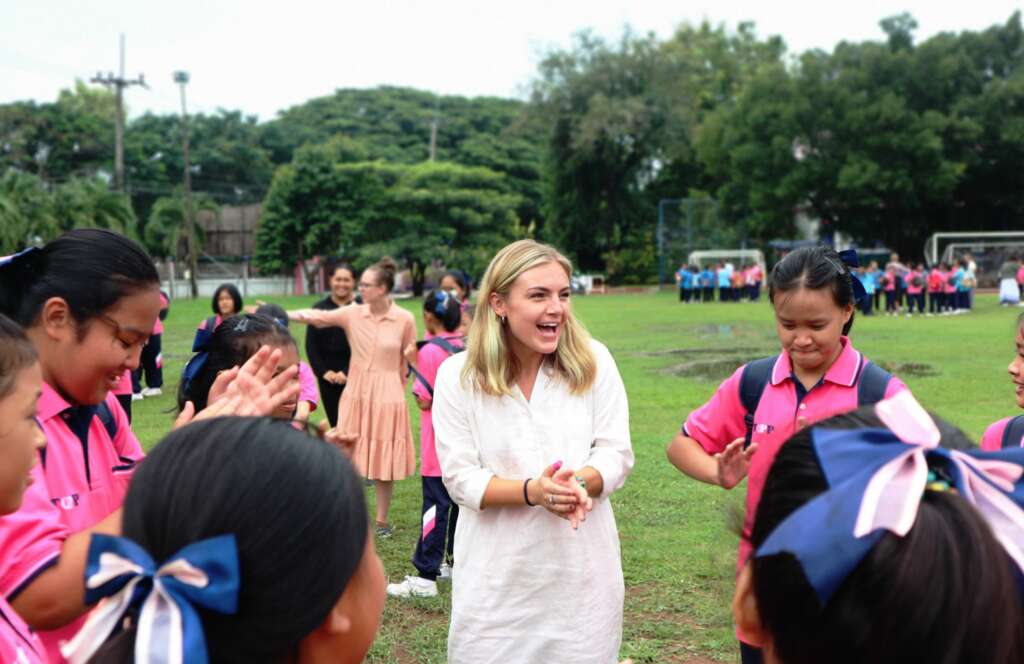 The number one reason that most people plump for a TEFL internship is that it comes with a whole load of extra support. It's perfect for those who aren't quite sure about jumping in and applying for jobs in a strange new place somewhere halfway around the globe all on their own, as might be the case when you complete a standard TEFL course. Most internship packages include a cultural orientation week where you'll meet and greet other interns from all over, and get to do some awesome things like Thai cooking classes in the Land of Smiles or Spanish language lessons in Buenos Aires. And there are dedicated support teams at hand throughout the whole program duration, not to mention help with key aspects of moving abroad, from searching out accommodation to booking the right flights and insurance.
CON: You'll be limited to the destination you choose from the start
One thing about a TEFL internship is that you'll sometimes be picking your next destination without actually having been there. Options range from Thailand to South Africa, so the spots are hardly boring. Still, it's worth remembering that this will be your new home for more than half a year in some cases and you'll be locked into a job contract for the duration. The key is to pick somewhere you'll totally love.
PRO: No degree or teaching experience required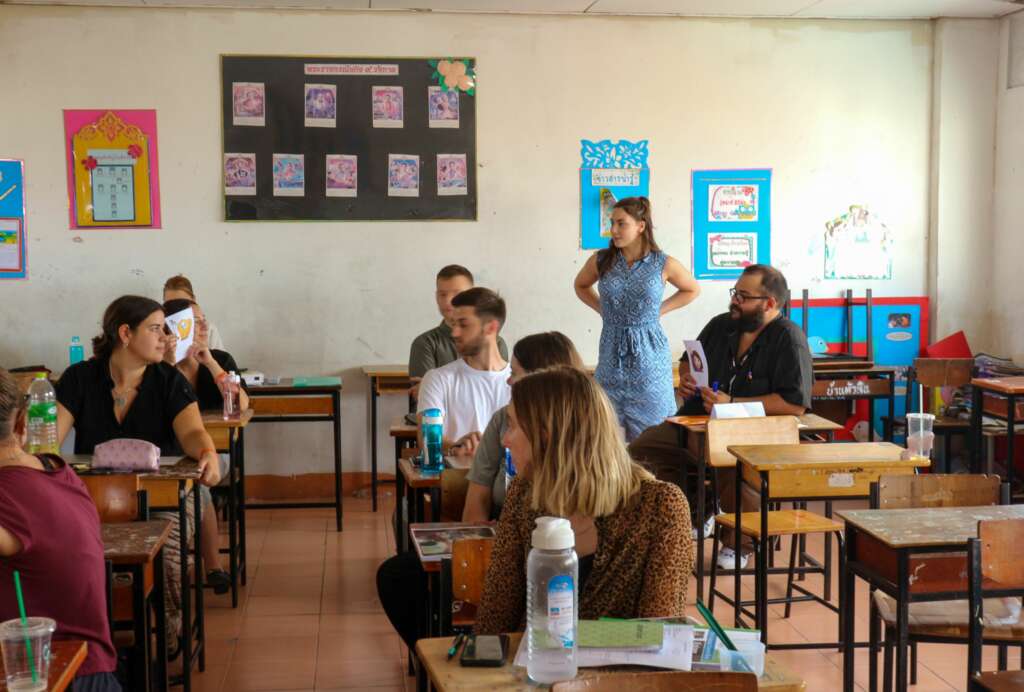 A TEFL internship is the perfect foot in the door for people without a degree or past teaching experience. You might find it really hard to bag a job in the EFL industry in places like Thailand if you haven't yet completed college, but these programs bypass that to give you the full teaching experience, bachelors or no bachelors. That's not to say there aren't requirements. There are. You'll usually need to fit a certain age range. And you might need to be a native English speaker who holds a passport from CA, US, UK, SA, AU, or NZ (or be able to prove you have native-level English through a test).
CON: Salaries can be lower
The reality of TEFL internships is that they smooth out a path to teaching, add in much-needed support for some people, and guarantee you a job on the ground. But all that comes at a price, so expect salaries in these positions to be lower or in-line with the average for any given destination. That's not a bad thing, because you'll be gaining valuable experience and things like accommodation is sometimes included in the internship program, but you won't be earning the mega bucks of, say, the UAE or Japan. On top of that, internships are paid programs, so you'll need to fork out something from the very beginning.
PRO: You get to travel right away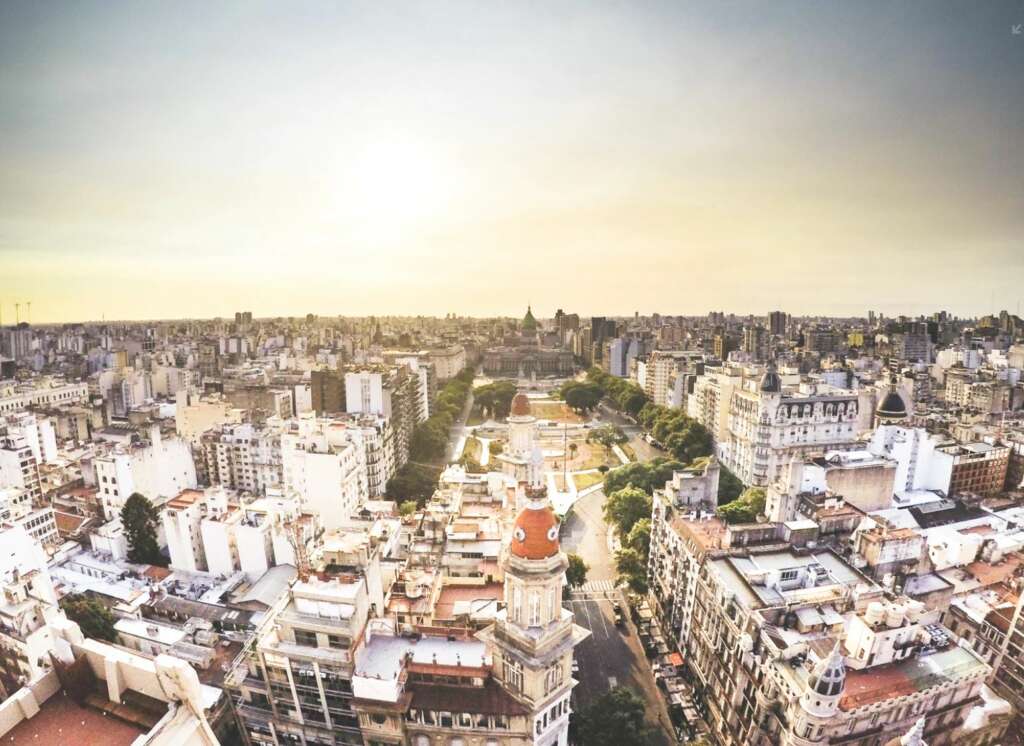 One of the greatest pros of the lot if you ask us – travel right now! Yep, after booking onto your TEFL internship you'll have a certain departure date set in stone. You can start doing the TEFL course component of your package straight away, and then it's about packing and planning for your jaunt to Thailand, South Africa, or Argentina. Before you know it, you'll be twisting the tango in a Buenos Aires dance hall or sipping a cold Chang down the Khaosan Road.
Conclusion
A TEFL internship is a fantastic choice for would-be teachers who don't have a degree or are unsure about traveling alone. They offer more support and camaraderie than a TEFL course on its own, but do mean dropping the freedom to apply for jobs wherever you like, and potentially lower wages.
If you have anything to add to this guide, be sure to drop your thoughts in the comments below. For more information on TEFL internships with myTEFL, check out our internship page right now.