The most amazing places to visit when teaching English in Croatia
Croatia might be in with the more niche TEFL destinations in Europe, but it sure has some eye-watering spots up its sleeve. The country rolls from the glistening Adriatic Sea to wooded peaks and through ancient cities of jazz bars and cobbled lanes. In fact, there's so darn much to get stuck into when you're teaching English in Croatia, this list can only really hope to scratch the surface.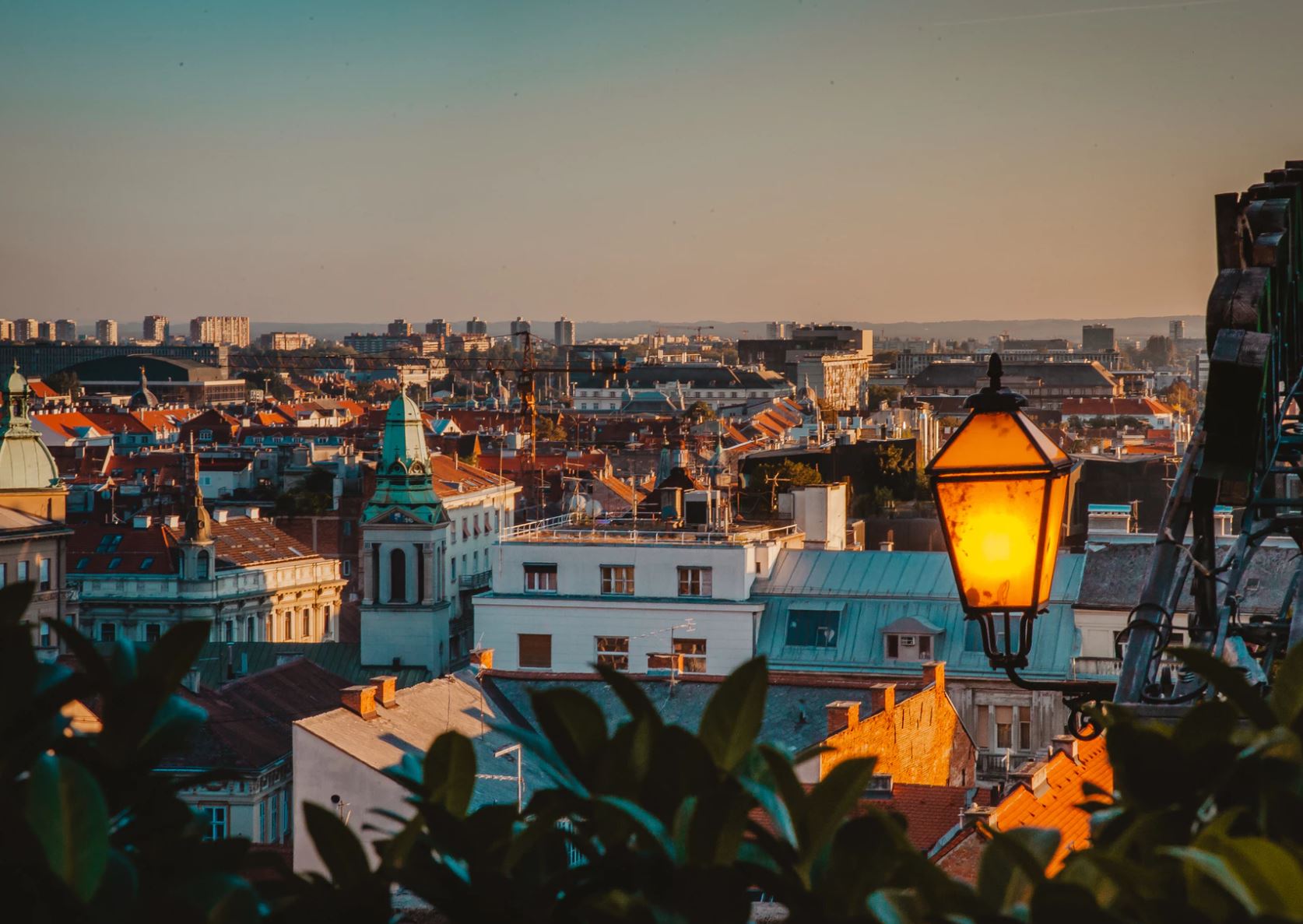 Zagreb
While Croatia's buzzy capital might not hit the same headlines in the travel brochures as its compadres down on the coast, there's still plenty to be said for this lively city. Spiked with the two needle-like spires of the Cathedral of Zagreb, it's also home to the painted roof murals of St. Mark's Church, and a fairy-tale Upper Town, where cobbled lanes weave this way and that. Throw in a nightlife scene that pulses with beer bars spilling onto the flagstones (at least between May and August) and it's easy to see why you might want to set aside some time to see this one. Oh, and there's a high chance you'll be based in the metropolis if you opt to go teaching English in Croatia to boot.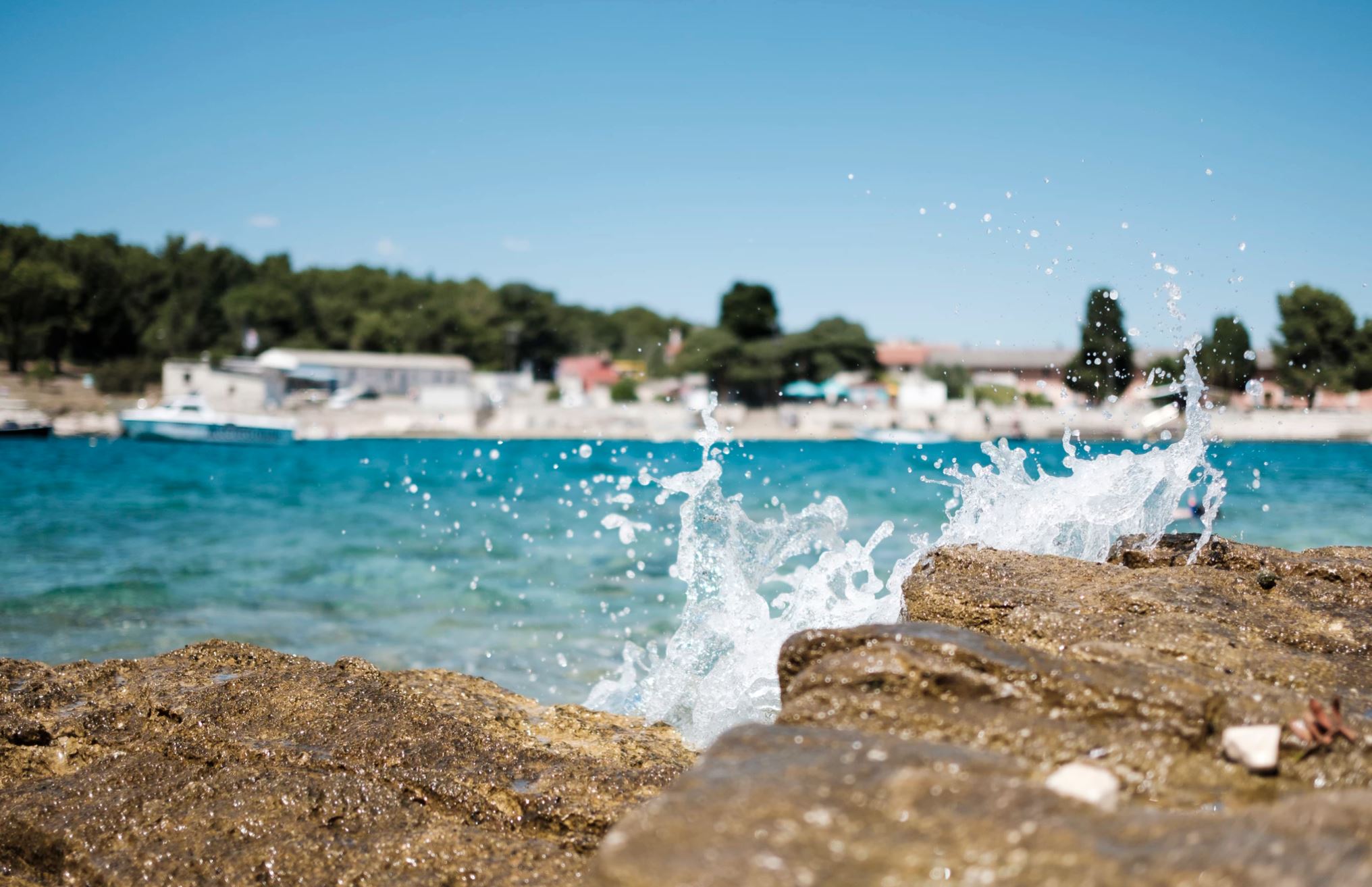 Pula
Pula rises from the edge of the Istrian Peninsula in a showcasing of majestic Roman-era architecture. Some even say it's the finest ancient city in Europe outside of Greece and Italy. Just one glimpse at that mighty amphitheatre and the colonnaded Temple of Augustus and you might be inclined to agree. But also remember that visits to Pula when you're teaching English in Croatia aren't just about the history. They are also about taking it easy. The chill vibes flow on the Verudela headland that pokes into the Adriatic in a medley of high cliffs, pine forests, and pebble beaches to the south of town.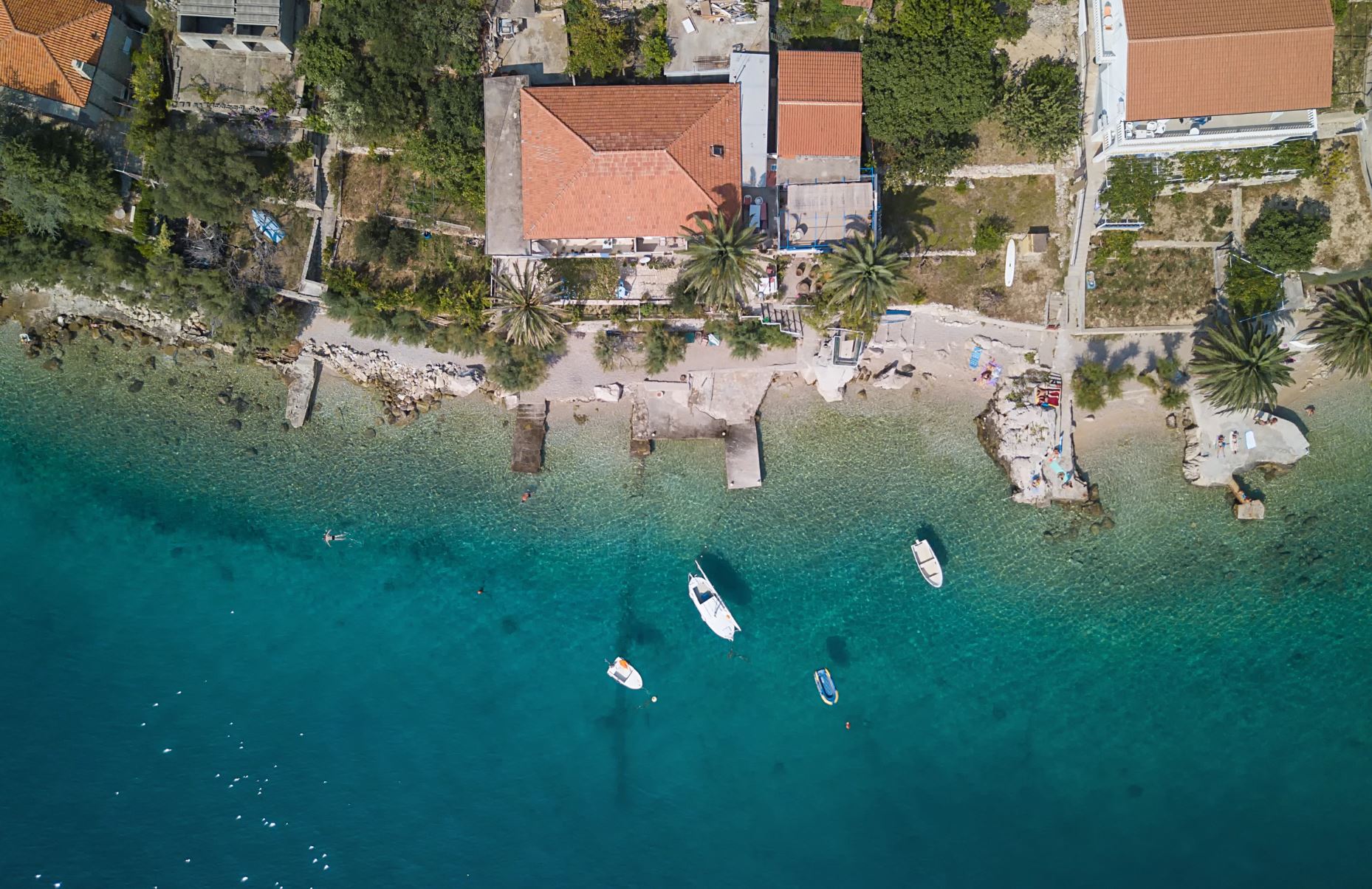 The Makarska Riviera
Running for around 60 kilometers down the central coast of Croatia, the Makarska Riviera has risen to become prime R&R territory in recent decades. It's easy to see why. Its coves and beaches are strewn with white-tinted pebbles, sloping into seas that are so clear you might just think they were glass. The weather's wonderful – expect days laden with sun from spring to fall, with clouds gathering to create dramatic backdrops on the limestone peaks above. And then you get the towns, which are typically chilled-out Croatian fishing hamlets with boats in the harbor and taste-bud-tingling tavernas with red snapper straight off the grill.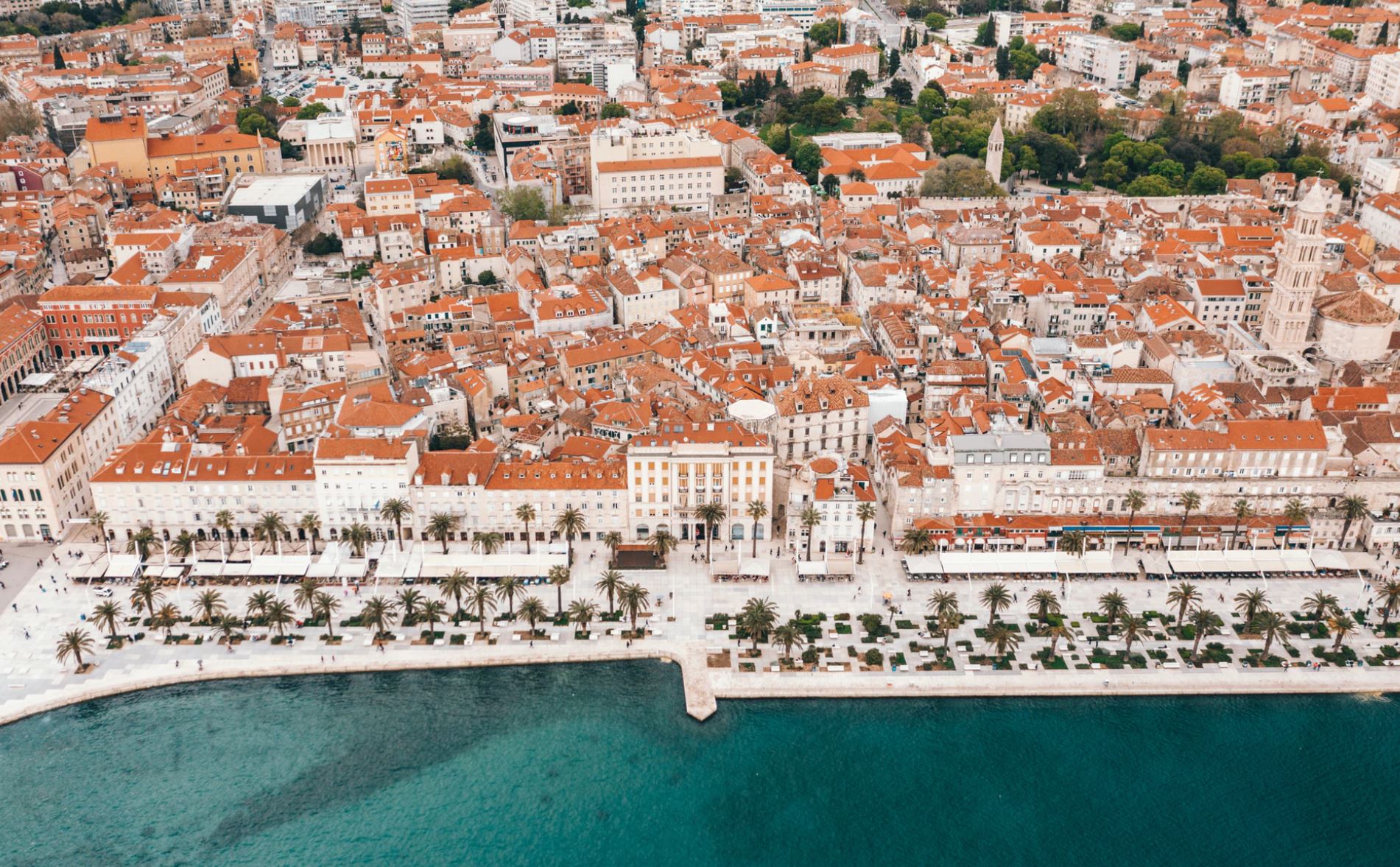 Split
The red-tiled roofs and bustling marinas of lovely Split encase a whole UNESCO World Heritage Site – the sprawling ancient city that's now known as Diocletian's Palace. Within that, you can unravel century after century of history, seeing Byzantine churches, Venetian palazzos, and carved peristyles that date back to the 300s AD. And when the time comes to do a culture detox? Bright Bacvice Beach and its pebbles and swimming coves are right on the cusp of town. Oh, and so are ferries to…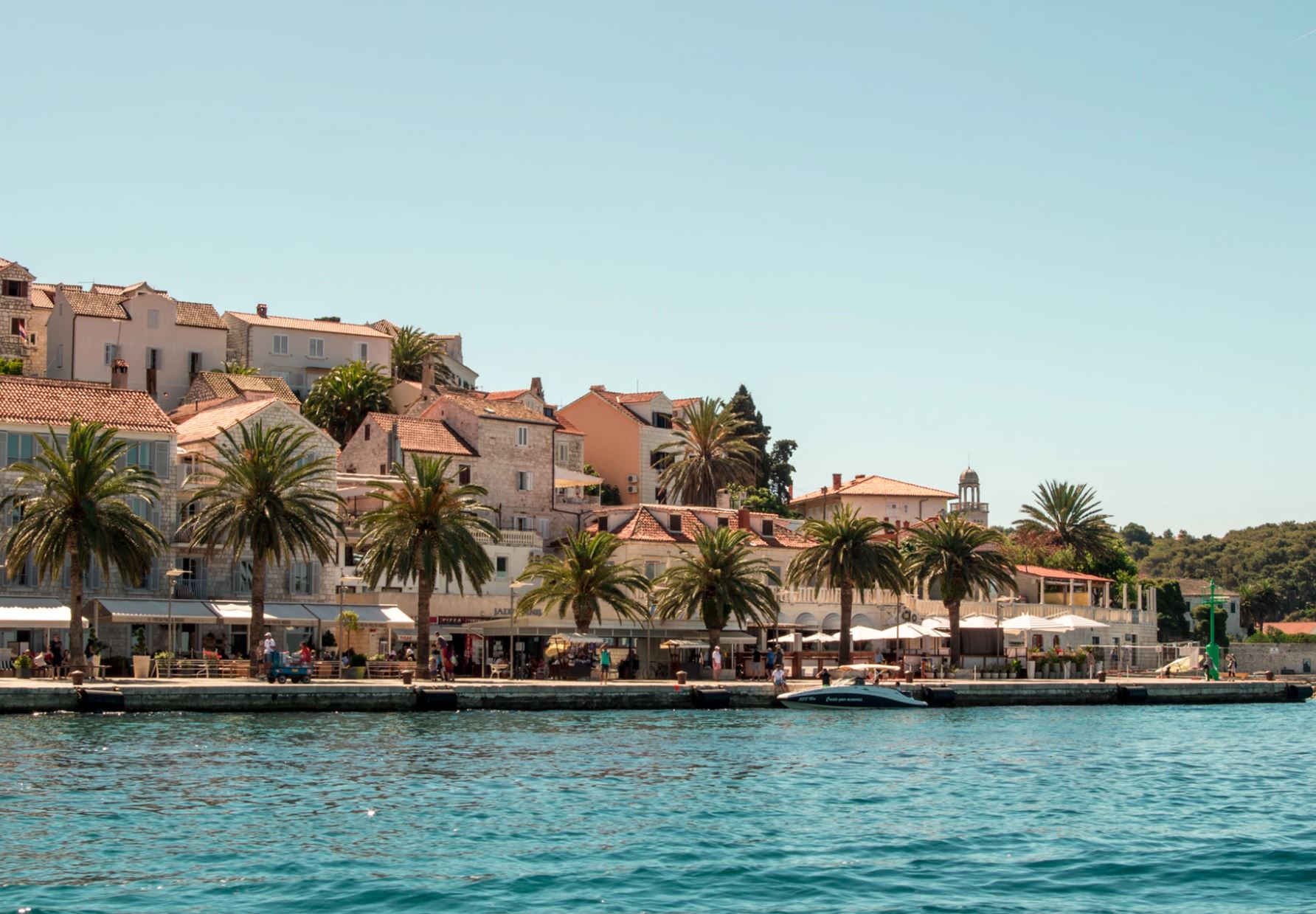 Hvar
The most popular isle in the whole of the Dalmatian chain certainly is a looker. With its handsome old town and scrub-dressed interior, lavender farms and 15th-century citadel, it's laden with points of interest. But the real reason to escape here – particularly in the balmy summer months – is all to do with kicking back and shaking off the stresses of teaching. You can hit yacht parties and open-air discos. You can sail to empty inlets and hidden beaches. You can taste island wines and clink cocktails on the old port at sundown. It's heaven.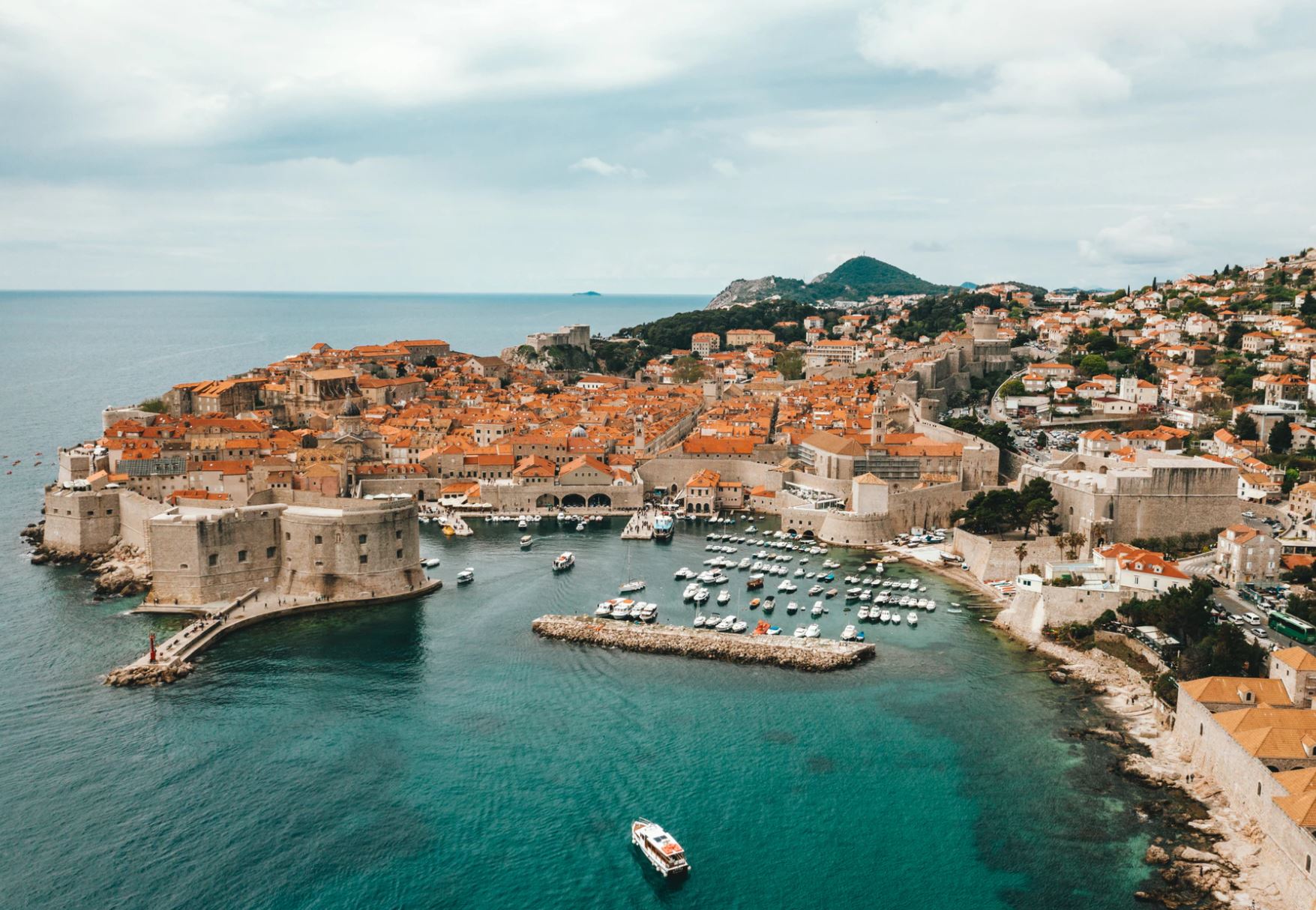 Dubrovnik
Of course, no list of the most enticing places to visit while you're teaching English in Croatia could possibly be complete without at least a mention of Dubrovnik. This city might be a tad familiar to fans of HBO's Game of Thrones – it was the setting for King's Landing. And if that means nothing to you, don't worry. You can still be stunned by the sheer audacity of the medieval fortifications, which are walkable, ringing the old town area on high bluffs above a shimmering Adriatic Sea.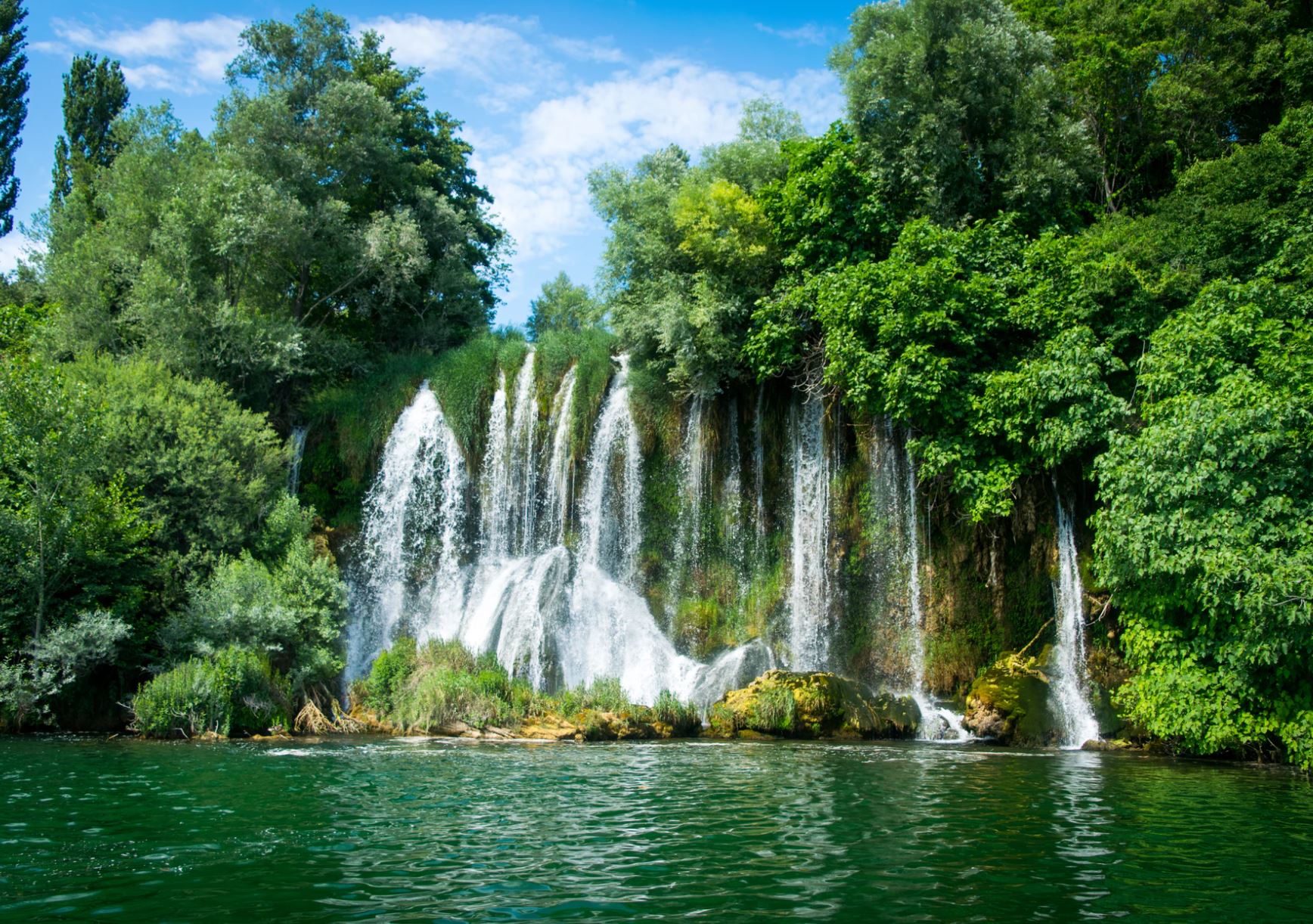 Krka National Park
Wowza! There's really nothing that can prepare you for the glowing blue-green river waters and crashing waterfalls of Krka National Park. It's one of those see-it-to-believe-it places. Situated just 30 minutes' drive through the Dinaric Alps from handsome Sibenik (another town that's worth more than a mere pitstop), the reserve promises hikes in scented pine forests, over boardwalks, and eventually around hidden lakes that are studded with mysterious Christian monasteries. In all, there are seven waterfalls to see, with oodles of wild swimming spots along the way.
---
Tempted by the idea of teaching English in Croatia? Check out our offering of online courses to get started. Or, are you back from teaching English in Croatia and have something to add? We'd love to hear about it in the comments below. We know there are oodles more places that should make this list…