The prettiest towns to visit when teaching English in Mexico
So, you're teaching English in Mexico? Great choice. Sloshing Caribbean waves and roaring Pacific surf give way to high volcanos and dusty agave cacti fields in this wondrous nation. And between the lot are some seriously stunning towns and cities, some of which you simply can't miss: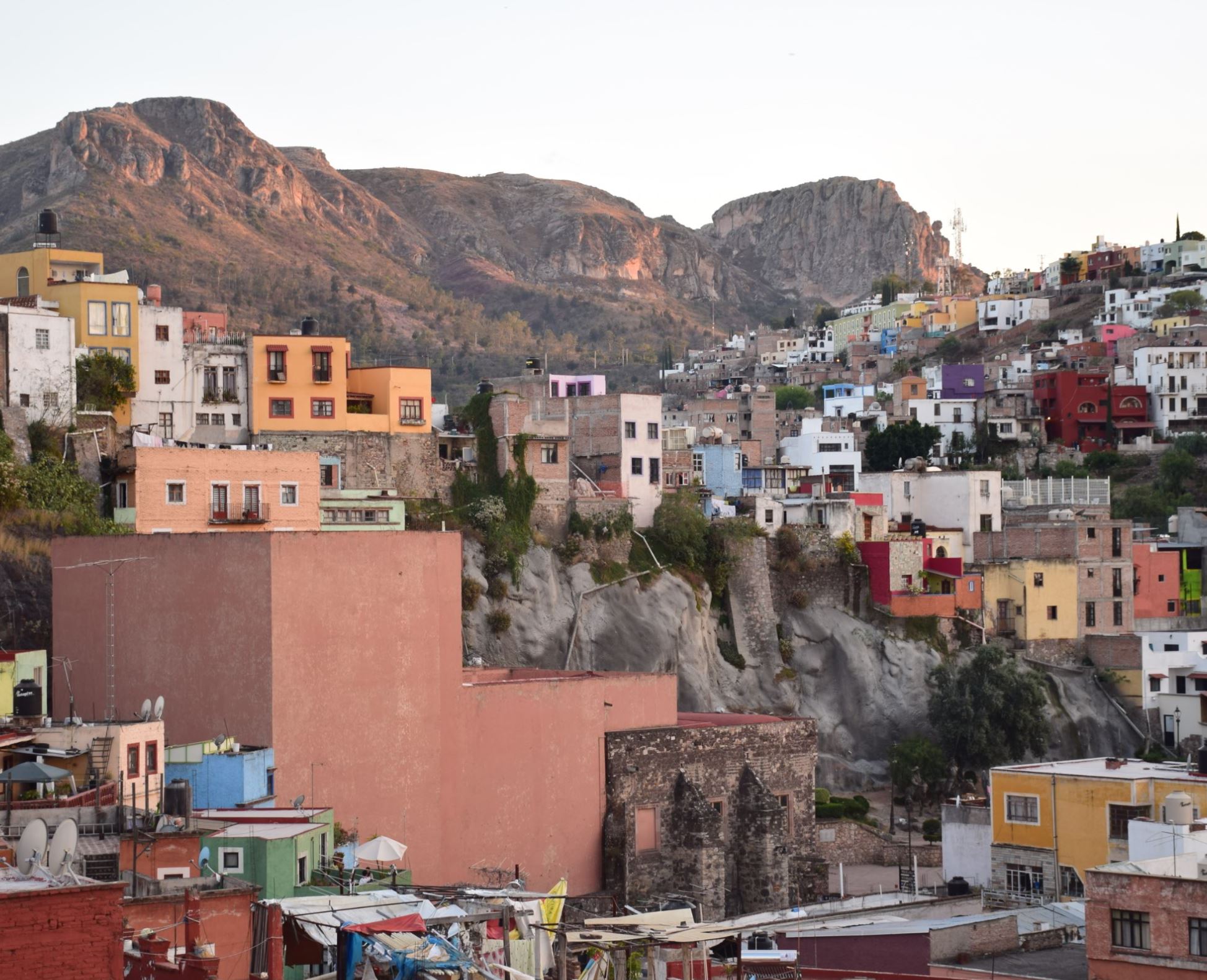 Guanajuato
Guanajuato really is a rabbit warren of a city. There's a maze of dried-up riverbeds that have been converted to traffic lanes running through the subterrane of the surrounding hills. They serve to link the hillside barrios, which cascade down from carved rock bluffs to dashes of breeze-block homes painted vivant red and purple. The center has the usual array of little plazas and a spire-topped cathedral, but it's further adorned with a whitewashed university complex from the 1800s, and hidden statues of Don Quixote. Eager to tread some hiking trails while teaching English in Mexico? This is surely the place, with dusty reserves of mountains and cactus-filled valleys spreading out all around.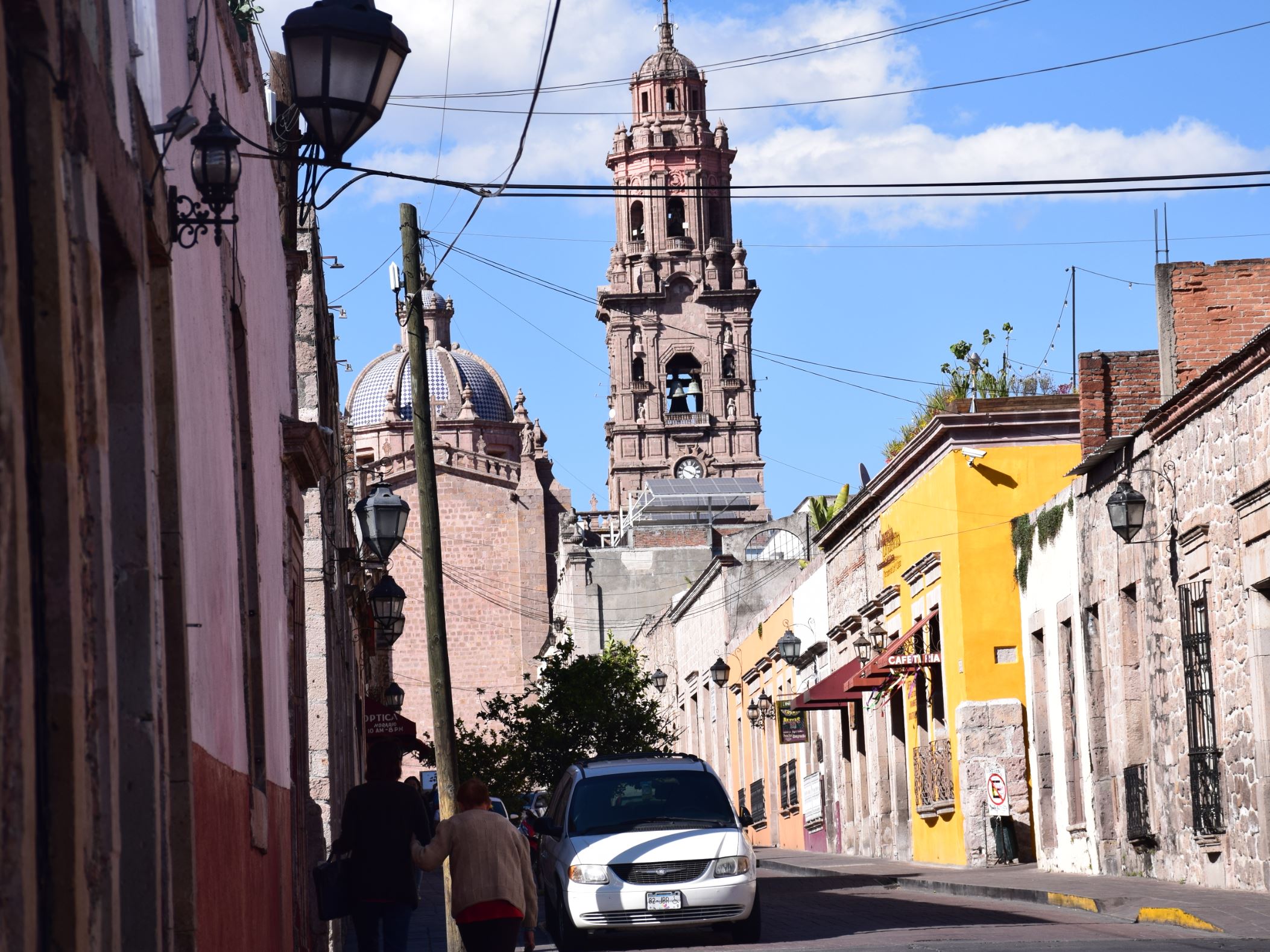 Morelia
There's nothing quite like the pinkish glow of the sun setting across the Zocalo of Morelia. Sit with a salt-lime Corona and watch the world go by, as the sounds of plucking Spanish guitar twists through the plane trees and mingles with the scents of sizzling tacos under arched arcades from the 1700s. The centerpiece of the city is the looming Morelia Cathedral, which is often hailed as the finest in the whole of the Americas. Stray a little further from that and you'll discover districts that are effortlessly charming, with centuries-old aqueducts running overhead, and purple jacaranda trees blooming atop fountain-babbling squares.
San Pancho (San Francisco – call it what you like)
There are oodles of better-known towns that could hit this list when it's time to escape to the ocean while teaching English in Mexico – bustling Puerto Vallarta, party-mad Cancun. But it's humble little San Pancho that make the cut. Shh! It's a well-kept secret of the Pacific coast, with resident surfers and yoga aficionados that are serious about keeping things quiet. The beachfront is a fine place to catch a tan and take a dip in the waves. There are quesadilla and burrito stands offering vegan wraps in the blocks behind. And some of Mexico's very best surf breaks fringe the coast to the north and south – say hello to Sayulita.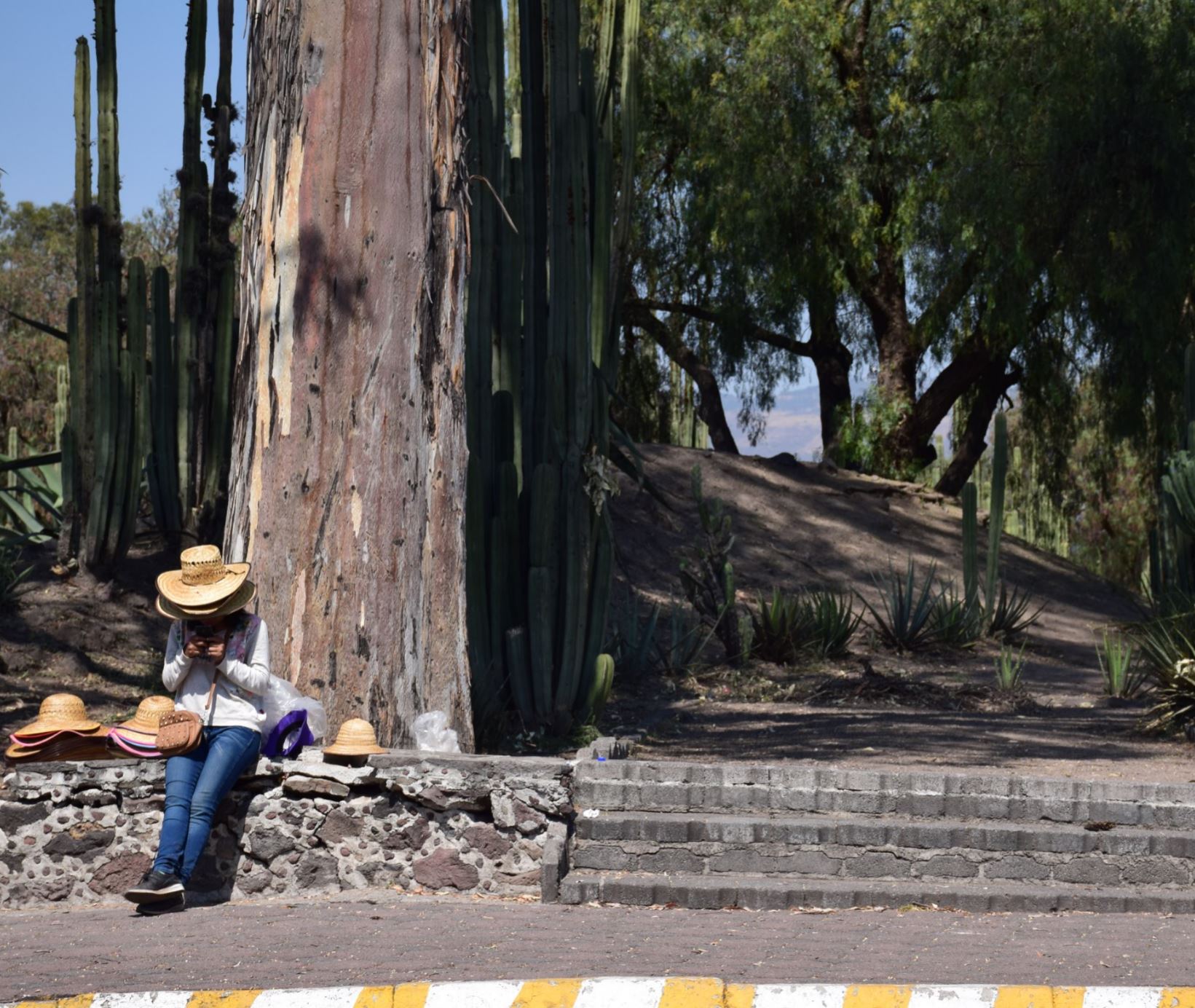 Queretaro
You certainly wouldn't think it as you emerge onto the sleepy plazas of colonial Queretaro, but this is one of Mexico's boom towns. Big industries are helping it thrive, so you might find you'll even be able to bag a job here teaching English in Mexico, rather than just drop by for a day or two. Either way, you can get ready to wonder at pink-stone churches and wander markets brimming with folk bracelets. Plaza de Armas is where the sightseeing starts, but Mariano Matamoros is where the locals go to drink cold beers and mezcal after dark.
Oaxaca
From the marble-inlayed Palacio de Gobierno on the main Zocalo to the handsome cathedral and the long roadways lined with volcanic-stone buildings, Oaxaca is a city ready to impress. But it's not only about Spanish-style churches and pueblo architecture here. Oaxacan cuisine is also famous across the country, known for its corn tortillas, farm cheeses, and spicy bean soups. And there are whole blocks dedicated to the unique arts and crafts traditions of the local folk – it's the place to be for souvenir shopping while teaching English in Mexico.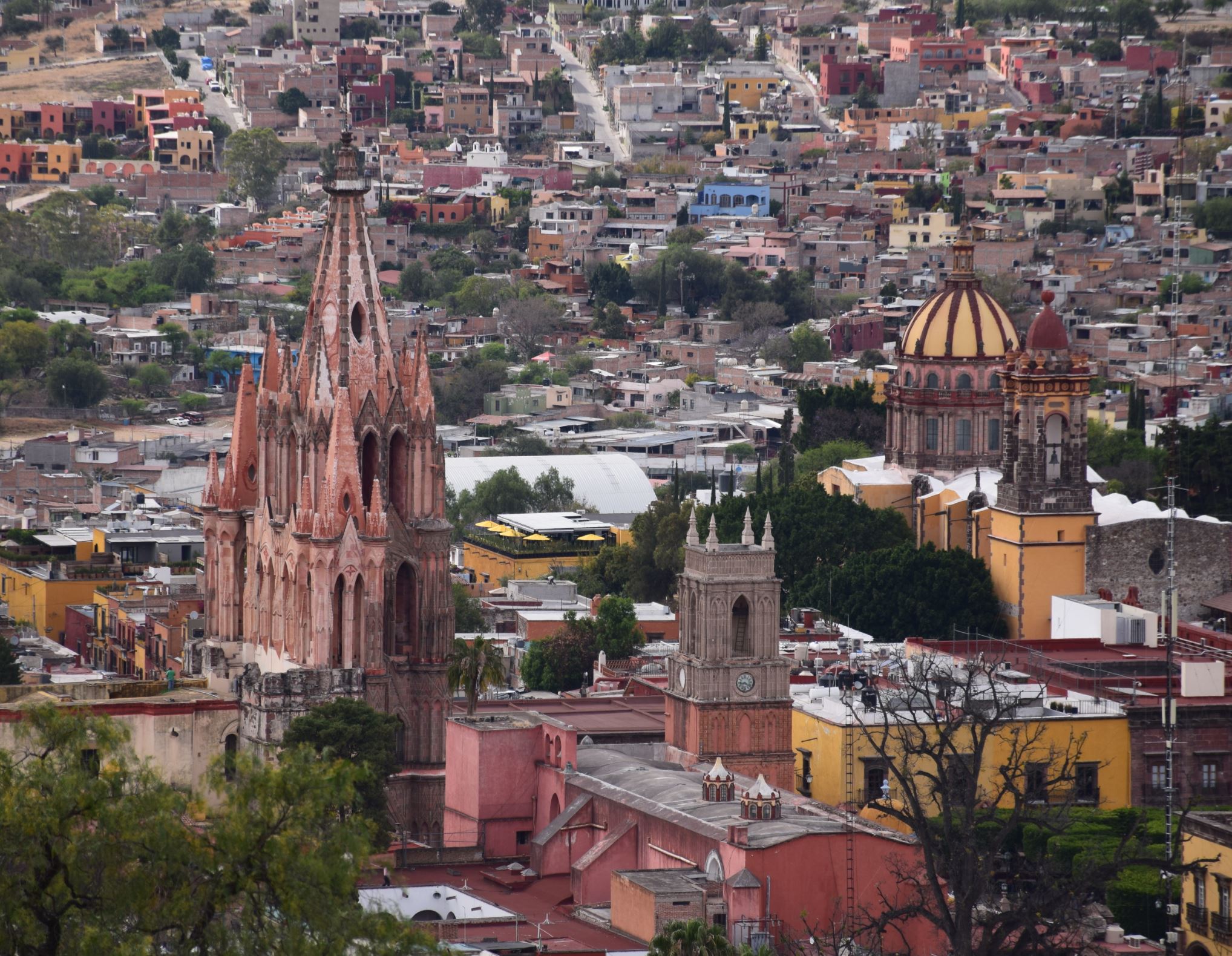 San Miguel de Allende
A symphony of pastel hues – ochre, daffodil yellow, sky blue – that sits beneath the ancient outlines of the Central Mexican volcanos, San Miguel de Allende is nothing short of legendary. Ever since American veterans and artists started to flock here in the aftermath of the Vietnam War, it's been a bustling hub for expats of all sorts. New Age yogis and sculptures, vegan food buffs and long-haired hippies – you name it, you'll find them in the boho cafés. It's easy to see why they picked the town. It's an immersive place, with crisscrossing grids of cobblestone leading to arched bridges and old culture palaces topped with Baroque domes. A hidden surprise: Make for the botanical gardens in the nearby canyons to wonder at spiny cacti and carved gorges.
---
Are you tempted to start teaching English in Mexico? We can help. Get in touch or head over to our courses page for more information on getting started. Alternative, if you've been teaching English in Mexico and have something to add to this list, we'd love to hear your thoughts in the comments below.