myTEFL Sponsors Malawi's next Top Chef – Jennifer Lyford
For every enrollment we process, myTEFL makes a donation to a worthy cause in your name. Students are not charged extra; myTEFL always pays for the donation.
As of December 2017, we have started working with Children of the Nations in Malawi (in addition to Little Footprints Big Steps). myTEFL sponsors vocational training for at risk youth in Malawi, giving them the education and skills required to transition into independent careers. Our sponsorship covers a one year vocational course, full accommodations and three meals per day, transportation costs, pocket money, as well as the tools required to complete the training. The tools can then be used after school for when they start a new job, or their own small business.
Below is Jennifer Lyford's story, one of the at risk youth you are helping to succeed.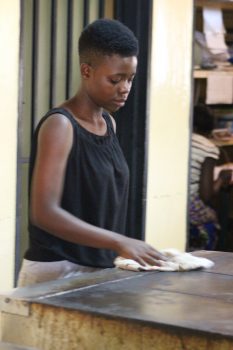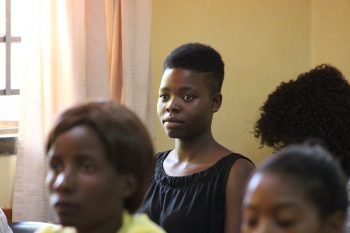 We'd like to thank all of our past, present and future students for choosing myTEFL. Without you, we wouldn't be able to give back to our global community and help change lives.
Jennifer's Story
Jennifer Lyford became an orphan when she was just a few weeks old. Her father had passed away before she was born, and with her mother's death a few weeks after, she was sent to live with her aunt. Her aunt had children of her own to raise and feed, and Jennifer became an additional responsibility that proved just too much for her. Jennifer's aunt, barely surviving her own poverty, had nothing to feed the new baby other than a little water each day. Luckily for Jennifer, when she was one year old, she was rescued by the Children of the Nations Society. They became her family and helped her regain her health, and took care of her needs and her education.
As a young girl, Jennifer aspired to be a doctor. She looked up to the female doctors during hospital visits, and decided that is what she would do when she grew up.
But life had something else in mind for her. At the Children of the Nations home, girls were given the opportunity to prepare meals for their 'family'. Jennifer enjoyed cooking and really looked forward to her day in the kitchen. However, she was not really very experienced at cooking, and was devastated when the other children made fun of her food. That was the time she changed her mind about becoming a doctor, and decided to become a chef – a renowned chef with a restaurant of her own. So, when Jennifer was offered the opportunity to study hotel management and catering at SOS, she jumped at the chance. This was her path to fulfilling her ambition.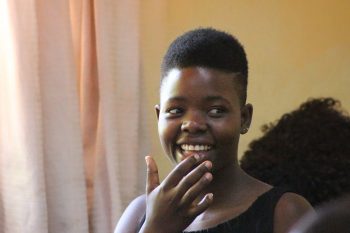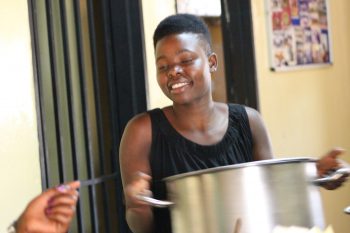 Her dreams are growing day-by-day along with her cooking skills, as she works on her plan to own and manage her own restaurant. She is busy absorbing all the skills she will need to fulfil her ambition.
Jennifer faces many challenges at her new school. She has to deal with vocabulary which was completely unknown to her, and she is learning to take criticism constructively rather than personally. She has to really focus on the theoretical part of the program as that is difficult for her. She is learning how to treat her potential customers, and how to create the perfect ambience for fine dining. But she is meeting all her challenges head-on, and is enjoying the chance to make her dreams come true. She is eagerly absorbing the knowledge she is receiving so she can be an outstanding chef, a competent manager, and owner at one of the most exquisite restaurants in Malawi.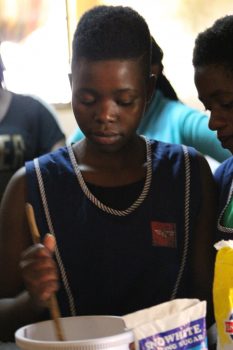 Jennifer is thankful to myTEFL and COTN for giving her this golden opportunity to study Catering and Hotel Management. "I don't know what else I could have done if I wasn't given this rare opportunity" says Jennifer. She is aware that not many girls in Malawi are fortunate enough to be given this golden opportunity to fulfil their dreams. To her this truly is a dream come true. She says that she will work hard to show how her sponsors and everyone else who has made it possible for her to be what she is today how grateful she is for their trust in her.