8 reasons Hoi An is the best TEFL destination in Vietnam
Paint-peeling mansions hide between bougainvillea-strewn tailor boutiques in the heart of old Hoi An. They converge on incense-smoking temples and cup-clinking coffee houses where the scents of highland brews twist and turn, mingling with the smells of bubbling noodle broths and the fumes that issue from the ritualistic tea lights on the Thu Bon River. Meanwhile, a stone's throw away by the coast, roaring waves are crashing into dune-backed beaches, and cyclists are rumbling over the cobbled streets between courgette-spouting, mint-shooting gardens. Welcome to what might just be the very best TEFL destination in Vietnam.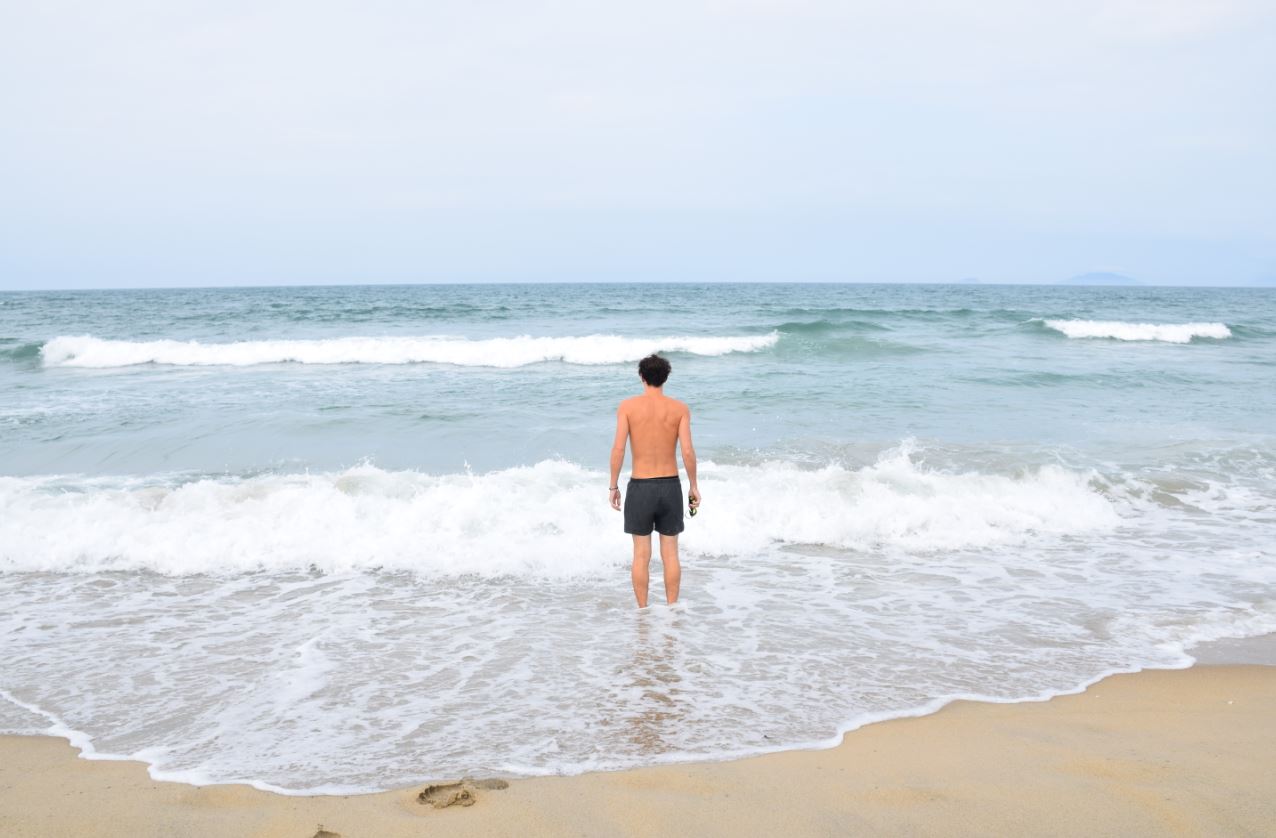 Urban life, beach life

Looking for a TEFL destination in Vietnam that combines the beach with the city? Hoi An could just be perfect. Its main center doesn't spill right into the sea like in Mui Ne or Nha Trang. Instead, it straddles a series of waterways and islands along the Thu Bon River. There, you can wander quaysides with traditional timber boats, discover hidden cafes down narrow alleys, and dodge rickshaws in the bustling night markets. And when it's time for a splash? Hop on a bike and make the 10-minute cycle to An Bang. Before you know it, you'll be treading soft, beige-hued sands and diving into the frothing surf of the South China Sea.
It's accessible

Forget lengthy odysseys into the jungle-dressed peaks that rise to meet the border of Laos, and don't worry about stomach-rumbling ferry connections across to islets somewhere lost out in the South China Sea – Hoi An is an accessible little spot. That's mainly thanks to the large Da Nang International Airport. It receives arrivals from all over South East Asia and domestically within Vietnam, too. Hoi An is a mere $15 taxi ride down the coast from the terminals.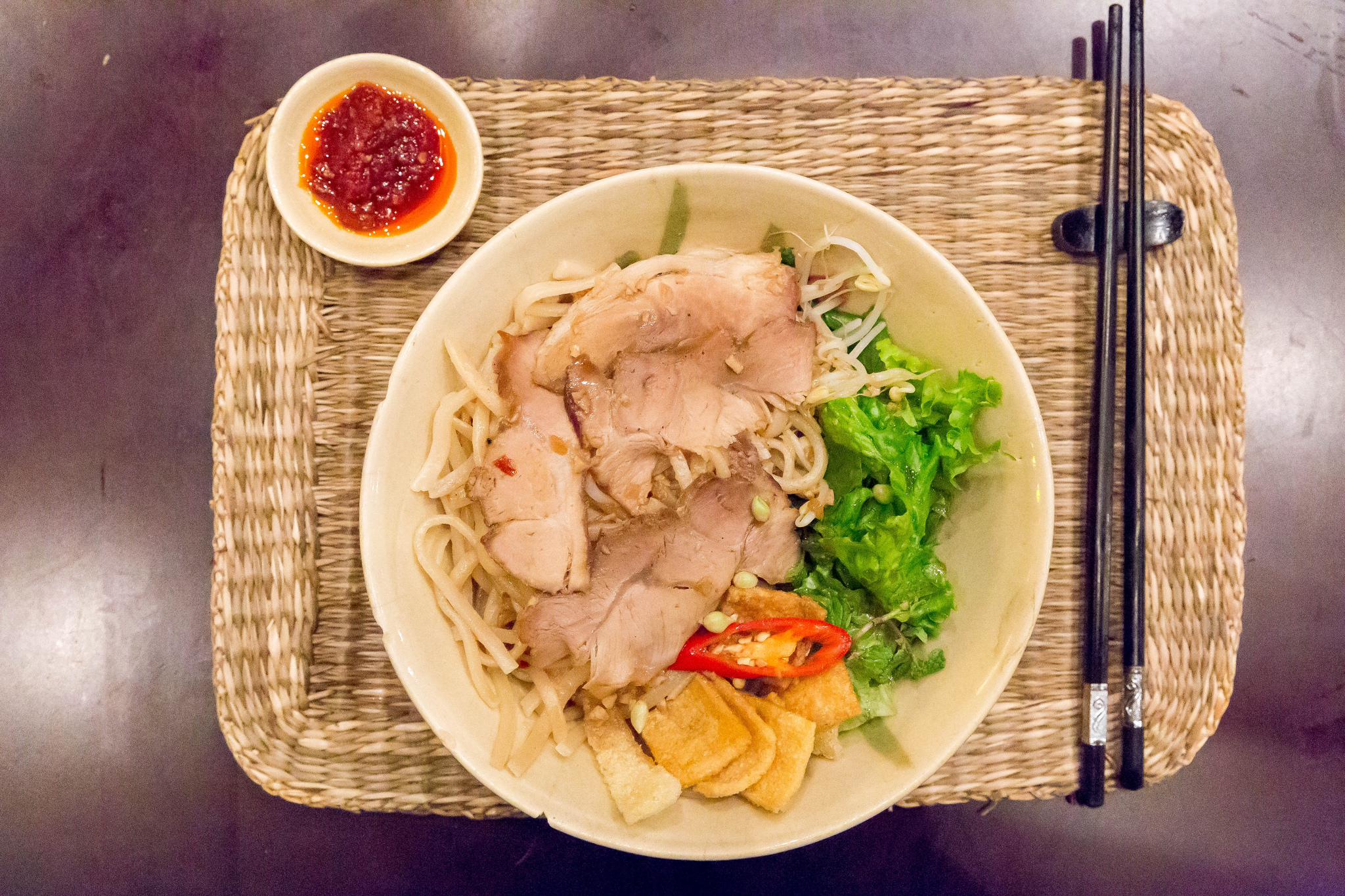 The food

From fresh spring rolls to bubbling pho soups, must-try dishes spill from a range of fine-dining joints and local kitchens and street-food stalls in Hoi An. But that's true of every TEFL destination in Vietnam, right? Maybe, but with a single exception: Cao lau. This is the native broth of Hoi An. Legend has it that the best ones are made using water from a local well and noodles made by the hands of a local family. It's cooked up with a secret stock recipe and topped with shavings of pork meat, greens, and oodles of wild mint.
Jobs are well-paid

This one's more of a general point that sort of adds up to sing the praises of any TEFL destination in Vietnam. It's also worth noting for anyone concerned with the financial side of things considering a stint in beautiful Hoi An. Generally speaking, wages for EFL professionals in this corner of Southeast Asia are relatively high, while the cost of living is low (more on that later). You can expect in the region of $1400 a month on the low end of the scale, and many positions also offer help with housing, transport, and relocation to boot.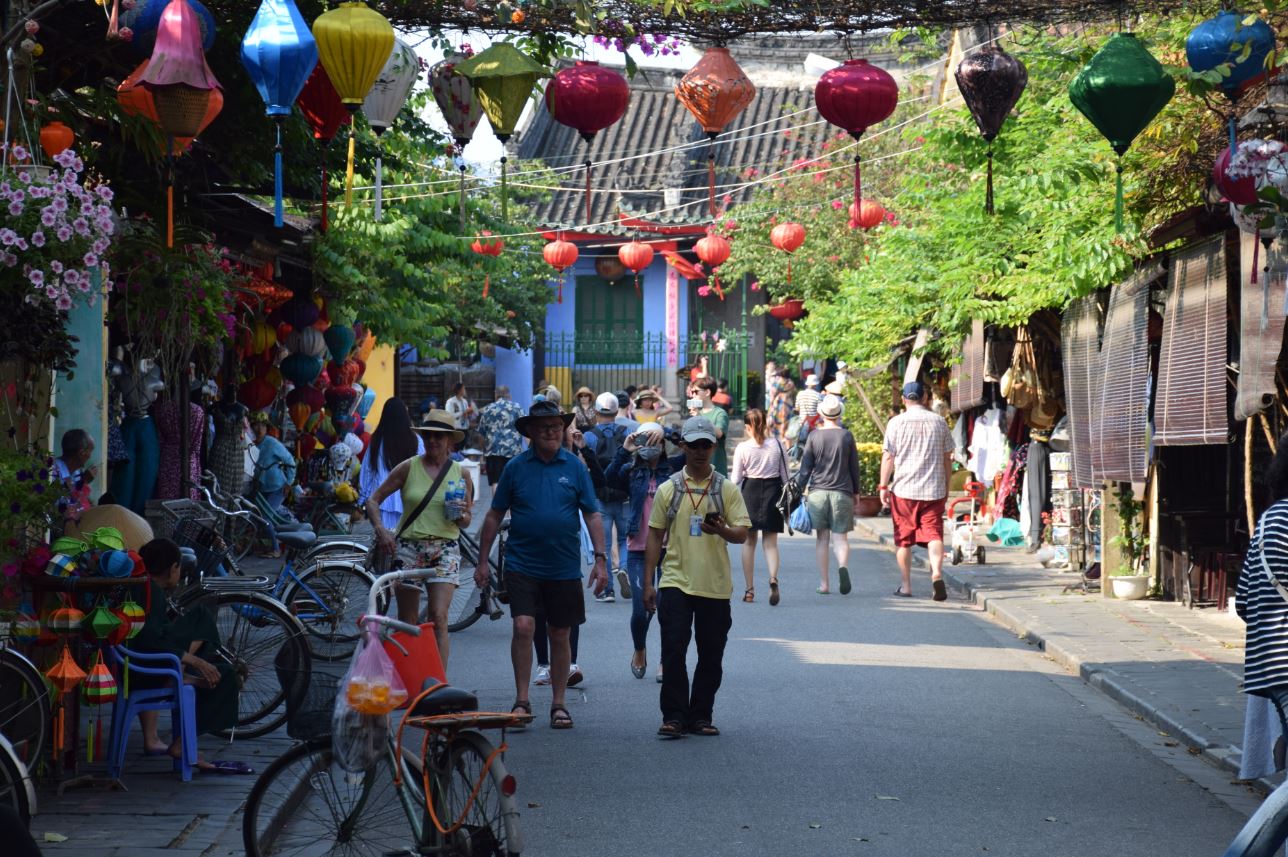 It's cheap

Bolstering the last point is the fact that Hoi An is a super-cheap place to live if you're coming in from the US, Western Europe, and even other Southeast Asian countries. Granted, it's not the cheapest TEFL destination in Vietnam by a long shot. But things are never likely to break the bank – think beers for 64 cents, restaurant meals for $2, and monthly rent that can pale in comparison to Thailand and Indonesia.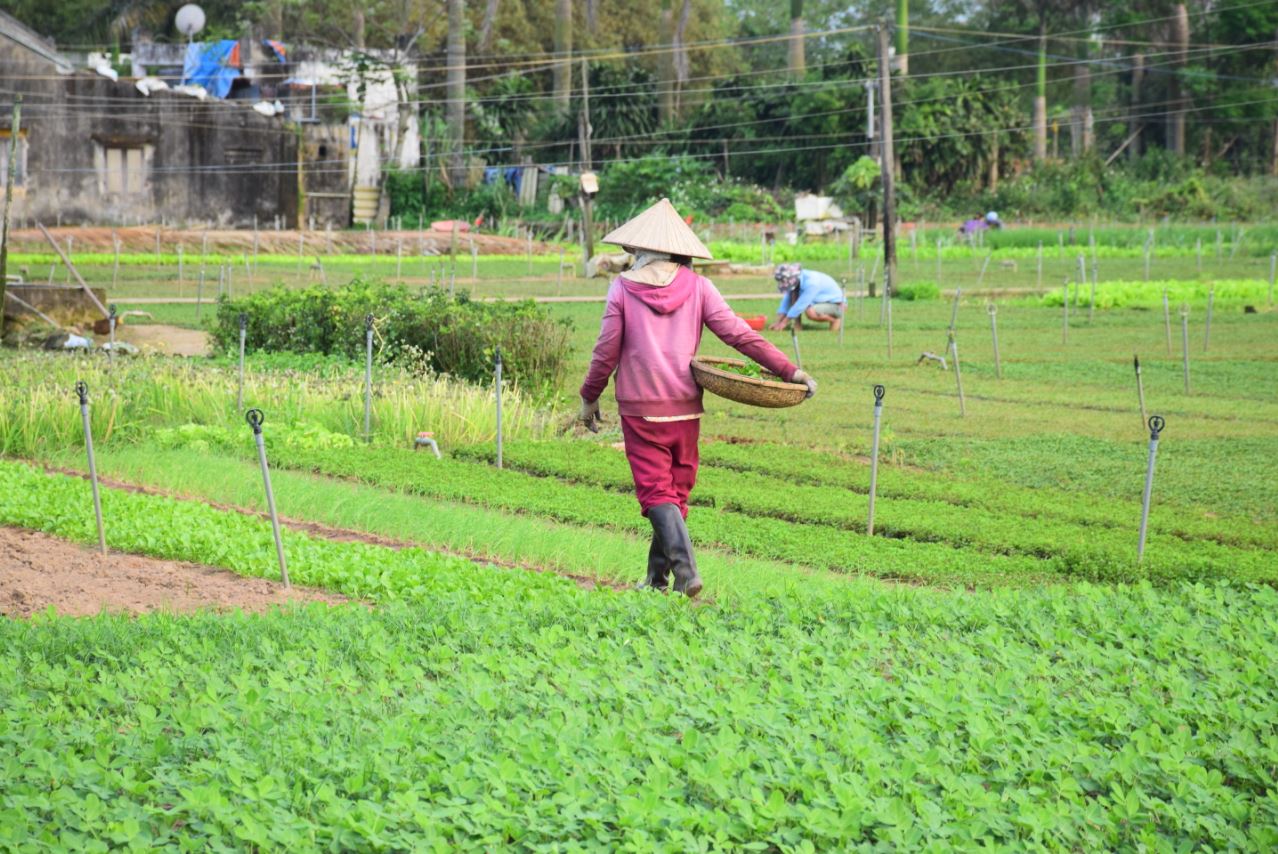 Tra Que village

Are you pining for a vision of traditional Vietnamese life? A sampling of the country's famous rural, bucolic character? Hoi An has you covered. It's not all old French trading posts and mystical temples steeped with incense here. There's also pretty little Tra Que village. You'll pass it on its own little island out beyond the rice paddies as you make for An Bang Beach, spreading in a patchwork of radish rows, courgette flowers, cucumber plants, chive stalks – the list of things grown here goes on and on. These days, plenty of cooking schools also make their home in Tra Que, offering to unravel the culinary secrets of Southeast Asia with some of the freshest ingredients going.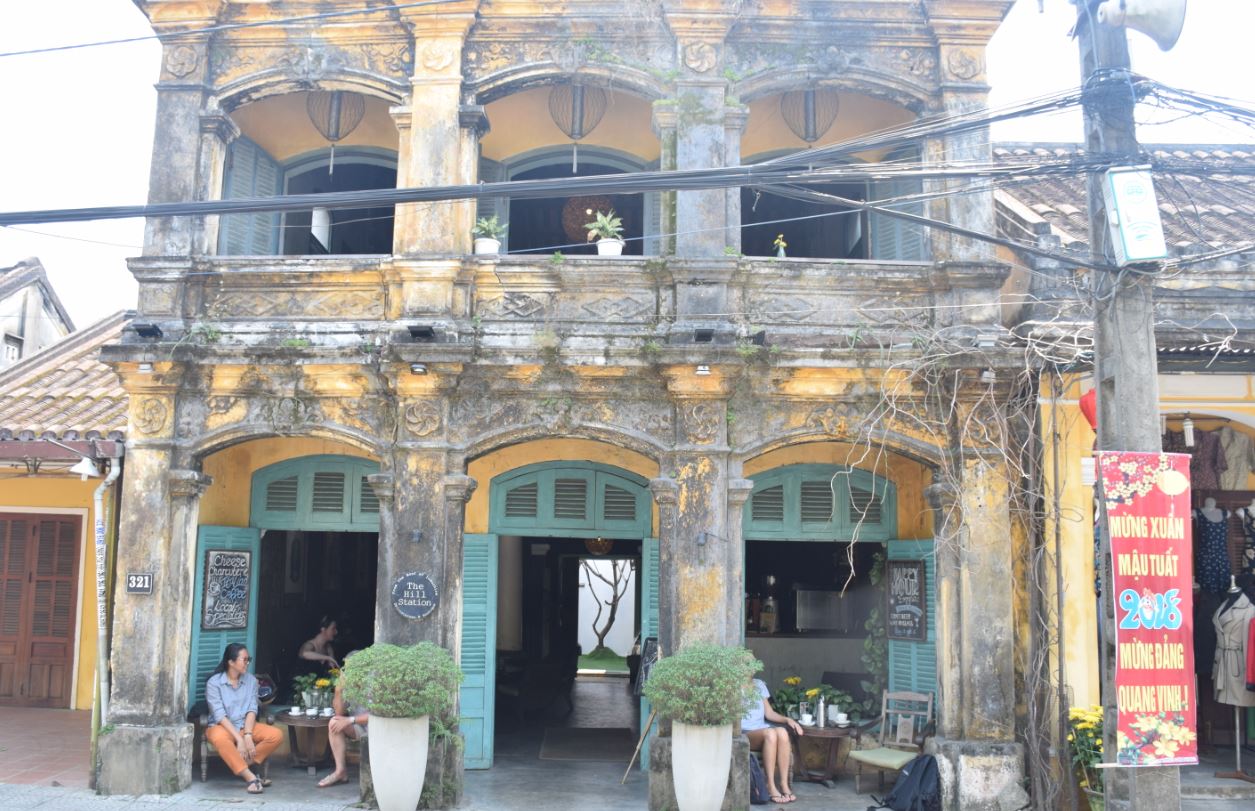 It's small

One of the real beauties of Hoi An is its compactness. Unlike Ho Chi Minh City, Da Nang, Hanoi, and Nha Trang before it, this historic jewel has been contained by the courses of the Thu Bon River and the South China Sea. Its center, a grid of narrow lanes and shady alleys, was laid out centuries ago by Nguyen lords and Japanese traders. It remains tight-knit and walkable – or, better yet, cycle-able. You won't have to deal with hour-long commutes from bedroom to classroom. Instead, it's more about pleasant strolls through waterside wet markets or quick bike trips through verdant rice paddies laden with buffalo.

You can bag a fine suit/dress

Hoi An is the tailor capital of the world. Ever since the Japanese and Chinese made it the principal cloth and silk trading port in Southeast Asia, dressmakers and suit crafters have flourished within. These days, there are 100s of workshops and fitting rooms to pick from. They've got fabrics that range from rambunctious banana print to chic cashmere. Oh, and you can usually get a 3-piece done for around the $200 mark. Not bad, eh?

---

Got your own reasons why Hoi An might just be the top TEFL destination in Vietnam? Have somewhere else to recommend? We'd love to hear your thoughts in the comments below. And if you think it is time you got TEFL qualified to start applying for jobs in Southeast Asia or elsewhere, why not head over to our course page?