5 Reasons to Teach English in Indonesia
Indonesia, at glance, might look like any other tropical South East Asian country, with its beautiful beaches, exotic foods and friendly people. However, there is much more to this nation than meets the initial eye. Indonesia is a vast country with 16,056 islands, providing a wealth of diversity. It also means there are large areas for visitors to explore in a country where English is increasingly essential for economic expansion. For this reason, there are great opportunities to teach English in Indonesia, at public schools in major cities, non-government organizations focusing on education in rural or isolated areas, and through established language training schools like EF English First.
Here are the five reasons you should consider teaching English in Indonesia today:
1. The Rich Culture
Indonesia is well-known for its rich culture with its unique traditions, festivals, dances, music and distinguished cuisine. There are a lot of cultures to explore and experience in Indonesia including the famous Balinese, the mystical Javanese, the matriarchal Minang in Sumatra or the Melanesian Papua. This diversity attracts visitors from around the world to see, explore and be inspired by this country. Teaching English in Indonesia will give you the chance to experience such diversity in person.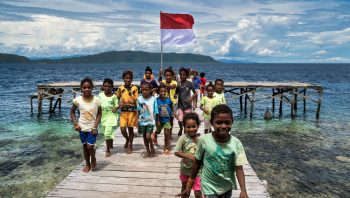 2. High Demand for English Teachers
Learning English here is popular, amongst children and adults. Many students, from five to eighteen years old, have been studying English at public schools, language training courses or even from their private tutors. They study for general learning purposes and to improve their grades in international English proficiency examinations like TOEFL, IELTS and Cambridge Exams. Adult learners tend to learn English for their work or continuing their study abroad.
3. Considerably Low Living Costs
Another significant advantage for teaching English in Indonesia is the fairly low cost of living compared to the neighboring countries in South East Asia like Singapore, Malaysia or even Thailand. Eating out, for example, typically costs less than 5 USD at street vendor and only around 6-10 USD at an upmarket restaurant. Transportation can cost you less than 10 USD for taxis and the popular motorbike-taxi services can be booked online from 5 USD. The low cost of day to day life enables English teachers to enjoy finer luxuries such as massages, quality dining, entertainment and social events at a higher frequency than most would be able to afford in their home countries. Additionally, teaching English in Indonesia allows you the opportunity to travel around the country whilst also saving money; a major motivator for most ESL explorers.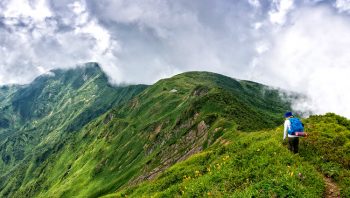 4. Friendly People
Indonesians are famous for their friendliness and warm personalities. They are very open for daily conversation anywhere; in the neighborhood, at the grocery store, or even on a bus! For them, having a chat with people they come across, including foreigners, is a way to make others feel welcome here. They would also invite you for a meal together or to hang out. Don't be surprised if your students want to get to know you better by offering you snacks at work!
5. Amazing Food
When it comes to local cuisine, this country has a lot to offer. Indonesian food is full of color, flavor and variety. Take the dark colored meat soup rawon for example, or the spicy, coconut-milk based meat dish rendang. Perhaps the colorful mixed vegetable dish served with peanut sauce pecel is more up your alley? Ever had dirty duck? It might not sound appealing but there is more to the dish than the name might suggest and Bebek Bengil is often the highlight of any visit to the town of Ubud. Ayam Goreng challenges what you know about fried chicken and Jakartans will wax-lyrical on the cashew infused Gado-Gado. Your taste buds will go on an unforgettable trip in Indonesia!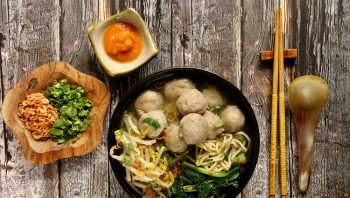 The reasons above are just the tip of the proverbial iceberg in terms of what awaits you in Indonesia. EF English First is a good choice to take such initial steps into teaching, living and exploring South East Asia through Indonesia. Providing excellent support and assistance from application to arrival, the company has over 70 schools in the country and is an excellent choice for anyone aspiring to live and teach in this beautiful country. Don't forget to complete your TEFL before applying! Are you ready to begin your adventure in Indonesia?