Dream Scholarship: Janine's packing and planning for Vietnam
It's a big xin chào from us and it's a big xin chào from our Dream Scholarship winner, Janine Dhuka. Currently living the TEFL high life in the Vietnam, she's touched down and started exploring the great S-bend of a nation on the edge of Indochina. We're sure she's having a blast touring the cascading tea fields and the shimmering beaches, the buzzing megacities and the mysterious temples.
But more on that later, because we've had our first update from across the South China Sea. Janine's been showing us all the prep and the planning that's gone into her two-month trip. She's chronicled the highs and lows of packing, the joys of seeing those flight tickets for the first time (that's when things get real, eh?), the excitement of hitting the airport, and all the other thoughts running through her mind as that TEFL adventure beckons.
Getting your hands on the TEFL gear
That nerve-tingling moment when the TEFL gear actually arrives. This. Is. Getting. Real.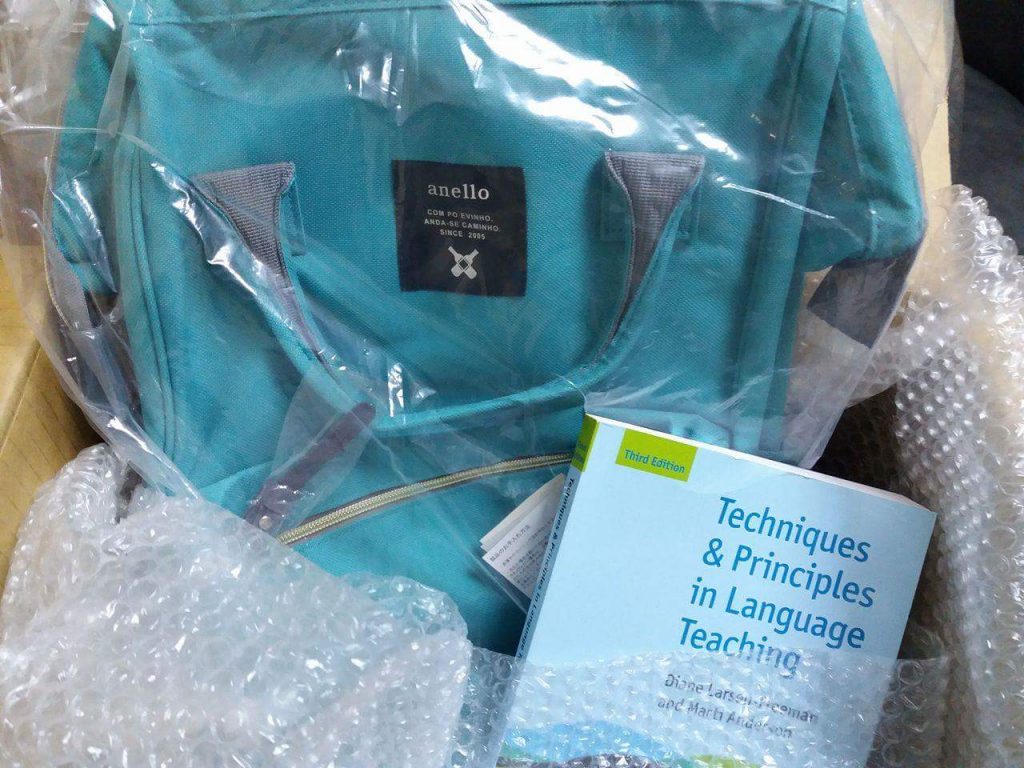 Enjoying the company of home friends
If ever there was an excuse for a farewell party, this is it!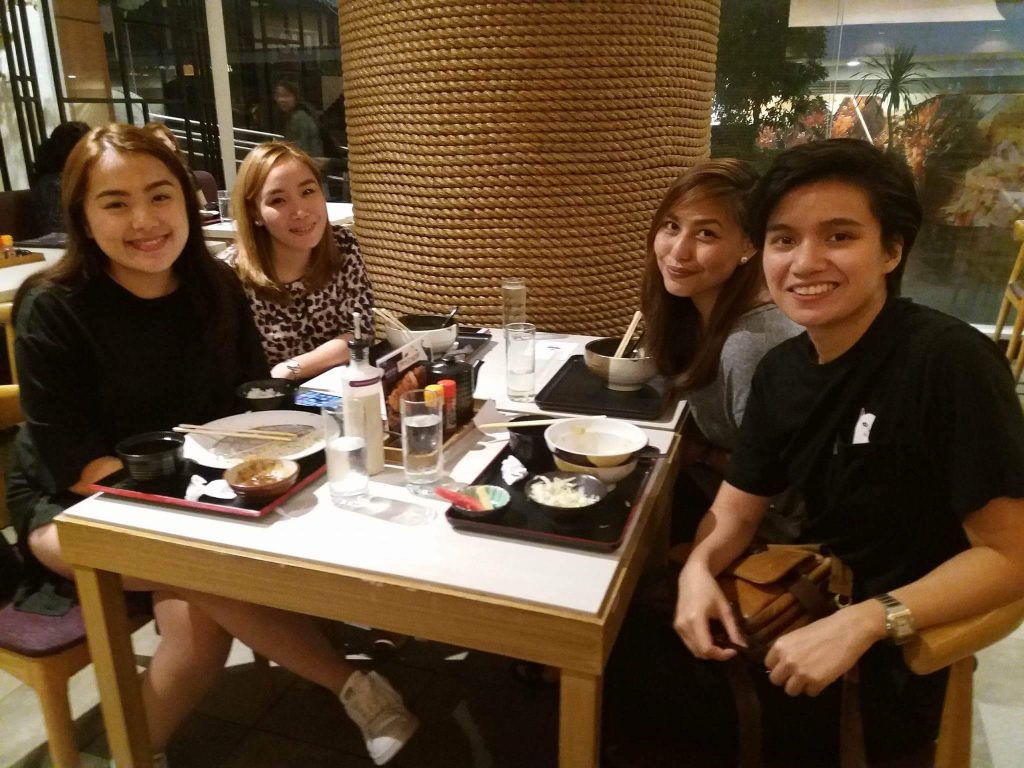 Janine said: "I finally told some of my closest friends that I will be leaving for a bit (I kind of kept it a secret). They were happy for me and they were very supportive."
More home friends and farewell parties
Two farewell parties, in fact…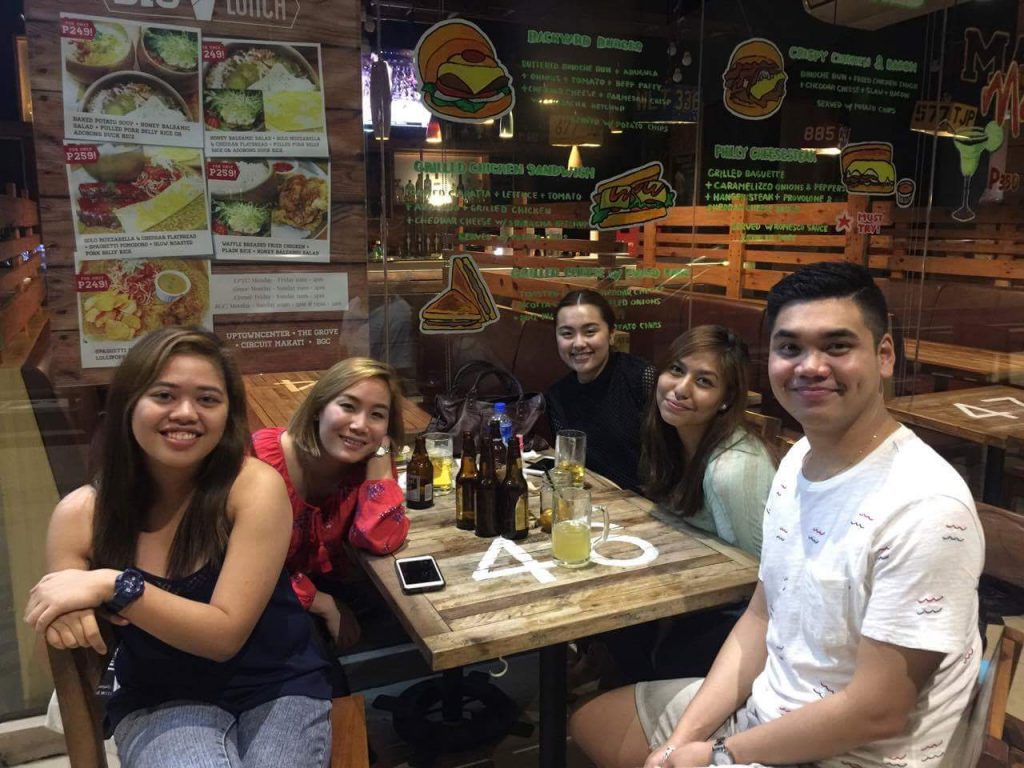 Janine said: "My friends and I managed to get together one more time before I go. I was literally with them until the morning of my flight date (May 31st!)"
Packing, planning and prepping for the TEFL life
Packing can be a tricky business, which is precisely what Janine found out as she came to folding up her worldly belongings and dropping them in the backpack. Plenty of sun wear (it's hot in Nam' this time of year). Check. A phrase book. Check. Your TEFL gear (of course). Check.
And then comes the boring part…prepping the necessary travel documents. Don't worry, once it's all done you can go back to longing for the Japanese bridges of Hoi An, the karst peaks of Ha Long Bay, and the sweeping rice terraces of Sa Pa.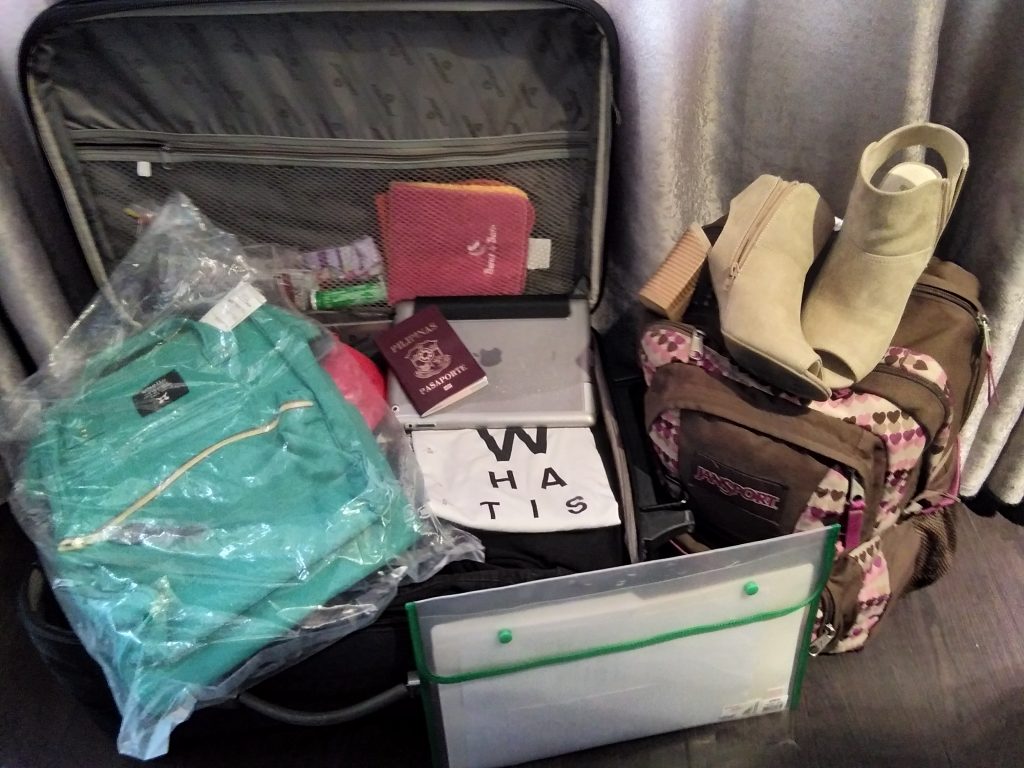 Janine said: "Packing proved to be a real challenge. I had to check and recheck everything until right before I left for the airport because I didn't want to leave anything behind, especially the important documents (I placed them on that envelope right there) like my passport, itinerary, authenticated diploma, visa approval letter, and accommodation booking."
Leaving Manila in the sunset
Never forget the beauty of your home town!
Janine said: "I made sure that I arrived a few hours early for my flight so that I won't be in a hurry, and also to avoid the bad Manila rush hour traffic. Since my flight was later in the evening, I was able to catch the sunset at the airport. I was wondering if the sunset in Hanoi would look as pretty (my photo gives little justice to it though)."
Airport nerves
That last big stepping stone to living a life of TEFL teaching abroad is always going to be a trip to the airport. With a flurry of emotional goodbyes and farewells, Janine headed out of the sprawl of Metro Manila with visions of pearly white beaches and swaying palms, not to mention just a couple of bubbling pho broths and Vietnamese noodle fries playing on her mind.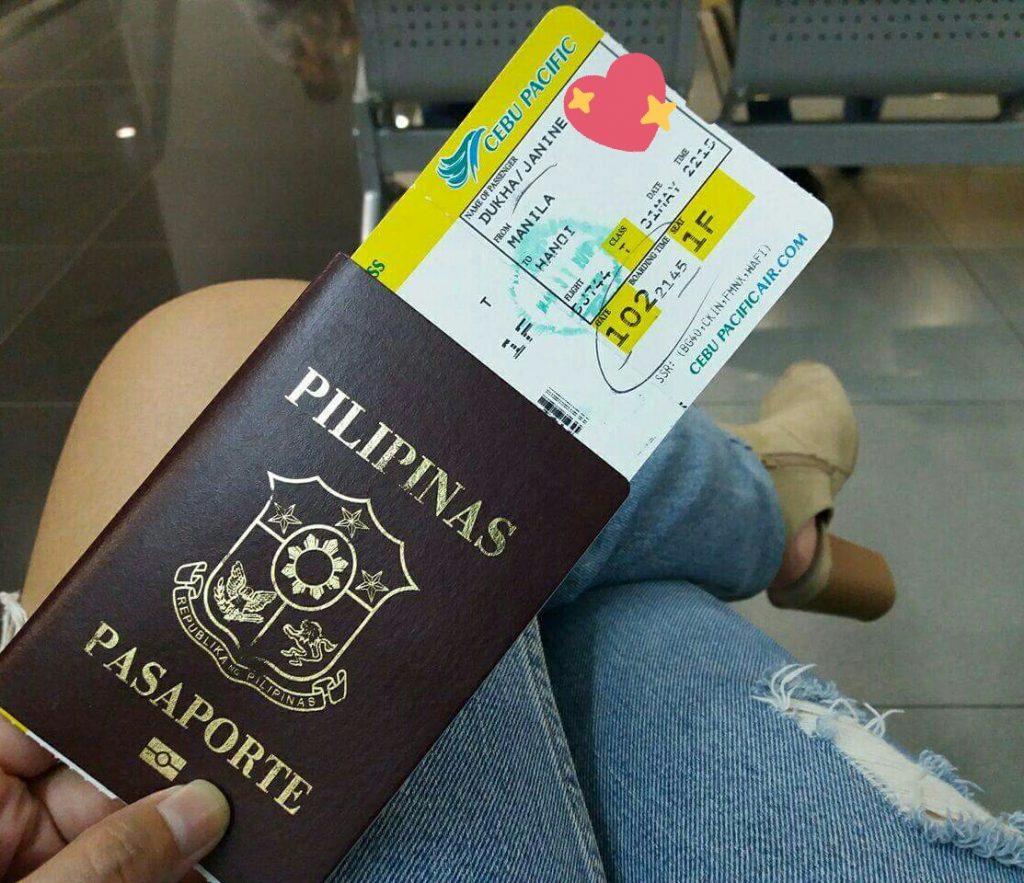 Janine said: "I passed through the immigration for the first time. I was worried about it at first but I was able to pass through smoothly. I was just waiting for the boarding gates to open."
Last sight of home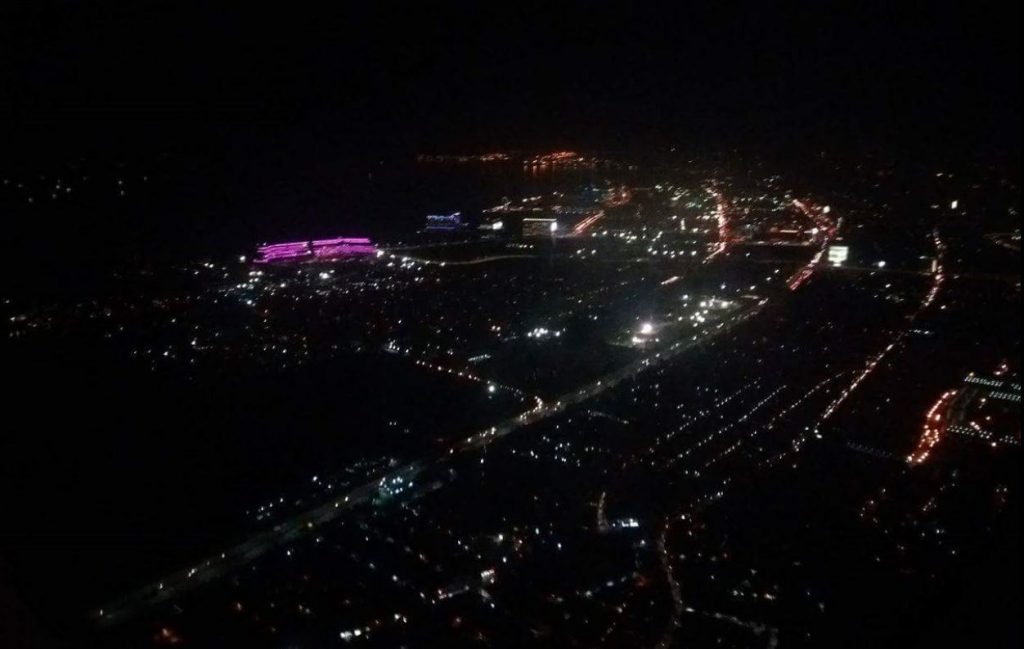 Janine said: "Moment of truth. I was finally on board and the plane already took off. No more turning back. I caught a last glimpse of the Manila skyline. It was beautiful from above. I will miss this city."
Heading to Vietnam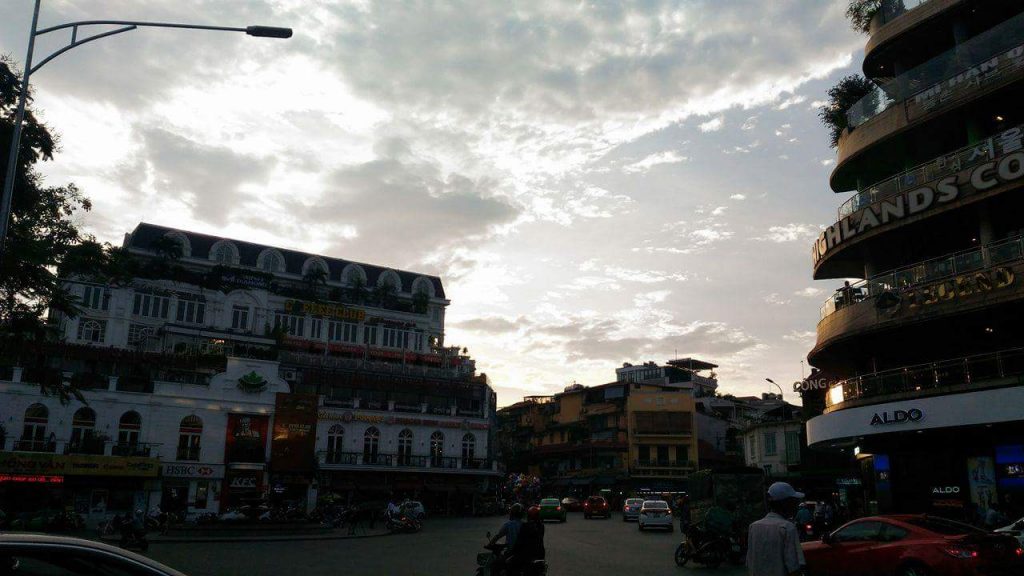 Viola! The Old Quarter of Vietnam. This is Janine's "home" for the next two months.
We're looking forward to more updates!