9 tips for saving money while TEFL teaching
Adventure aside, becoming an English tutor is, at the end of the day, a job. That means it's there to make dollar bills and support a lifestyle. One age-old question would-be graduates ask is if it's possible to save money while TEFL teaching. The answer is that it totally depends on where you go, what you're like, and what you want out of the experience, just as these eight top tips will show…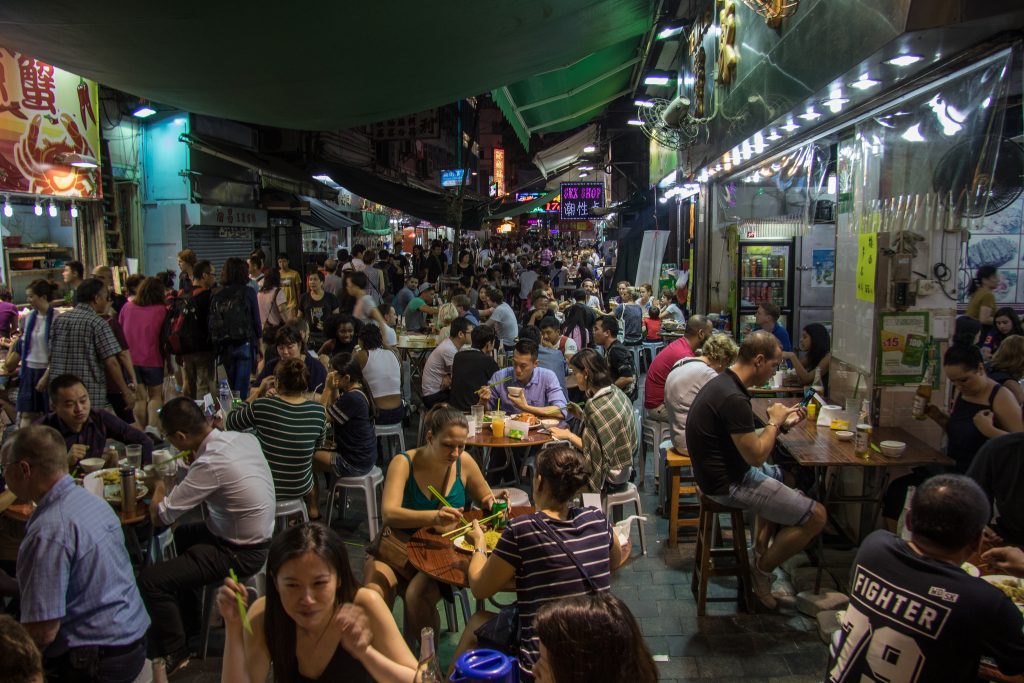 Eat like a local
Not only does eating like a local mean enjoying all the flavors of your chosen destination, whether that means the coconut curries of Thailand or the sizzling empanadas of South America, but it also makes for a great way to start saving money while TEFL teaching. Teachers in cities like Beijing and Hong Kong always comment on just how frugal they can be by filling up in the steaming dim sum courts and local night markets. And then there's the ever-present Bangkok street food, which means pad Thais for under $1. India, meanwhile, has thali plates for nothing. And farmer's markets in Europe are far thriftier than the supermarkets.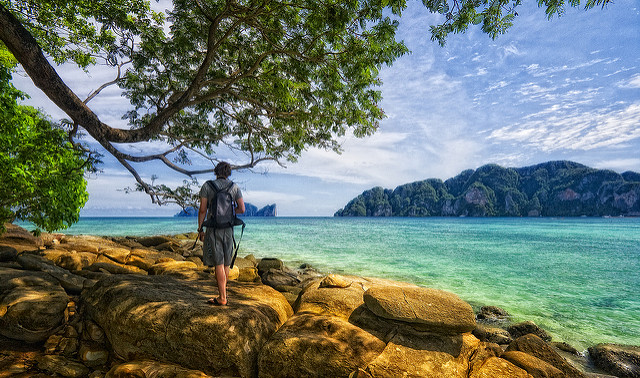 Buddy up
Every traveler knows that two's a cheaper crowd. Everything from accommodation to meal costs go down considerably when you hop about as a pair, while hitting hotels solo means paying a premium for the room, and renting cars on your own is a hefty price tag for just one person. That means buddying up with a colleague, a backpacker or just someone you've met abroad is a great way to reduce the price tag on those weekends and holidays away from the classroom.
Do some extra tuition
One of the most popular ways to start saving money while TEFL teaching abroad is to use those language skills to pull in a little extra income on the side. This is often not as easy as it sounds, and can involve a lot of self-marketing and one-on-one lesson planning. What's more, some destinations are totally opposed to teachers pursuing private sessions, so you're better off steering clear of it altogether if that's the case (just be sure to check the policy where you are before setting the ball rolling).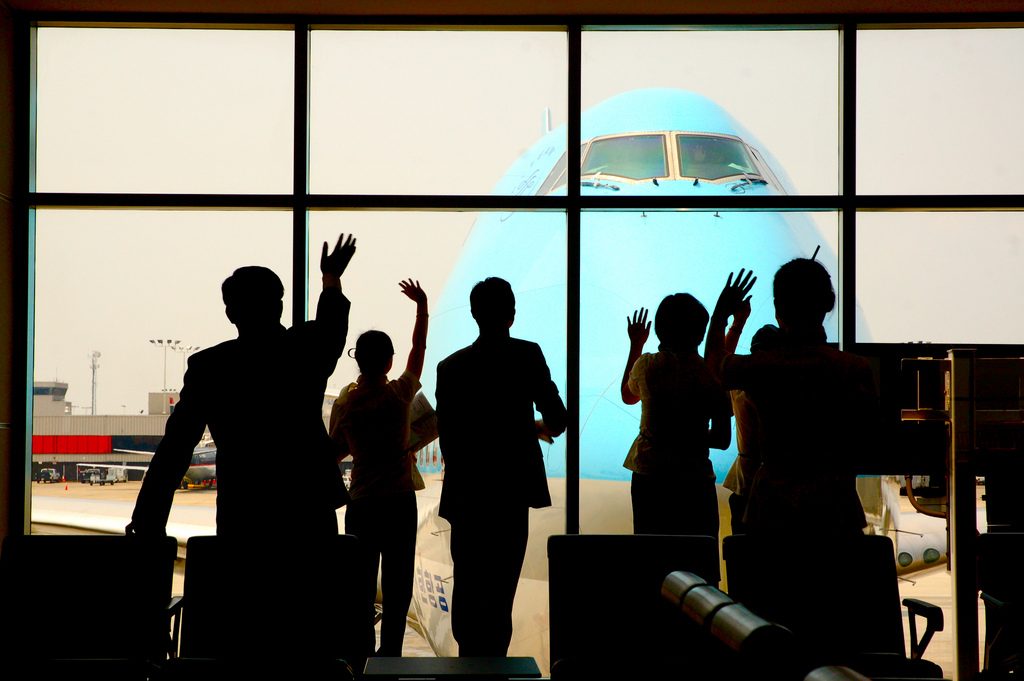 Minimize trips home
We know it might sound difficult, especially when you're having that annual bout of homesickness (usually around Christmas time), but if you can put off regular visits back to the nest, then you're bound to save oodles of cash. Just think about it: A return flight to somewhere like Beijing or Bangkok from North America can cost upwards of $600, which is all dosh better put in that savings account. Don't despair though, because some jobs will offer…
…travel and relocation packages
Yep, it might take a search, and a little negotiation with your prospective employer, but it is possible to get a stipend for homeward trips included in your TEFL contract. This could mean anything from a couple of hundred dollars to offset the cost of a flight out to the school, or a generous package to ship you back and forth to the classroom each Christmas. Of course, the amount you receive will depend on where you are, what your school's like, and how much experience you have.
Cut out the booze
Saving money while TEFL teaching, especially in some of the lower-paid, more popular, destinations, relies on a certain level of self-control. That could mean skipping the fancy restaurants for local food courts, or forgoing nice hotels when you travel on the weekends. It also means reigning in the expenditure on booze, which is often one of the highest outgoings amongst expats. Consider not heading straight to the pub on a Friday evening in favor of a film night, or swap out the beers for a mint tea – hey, it could work!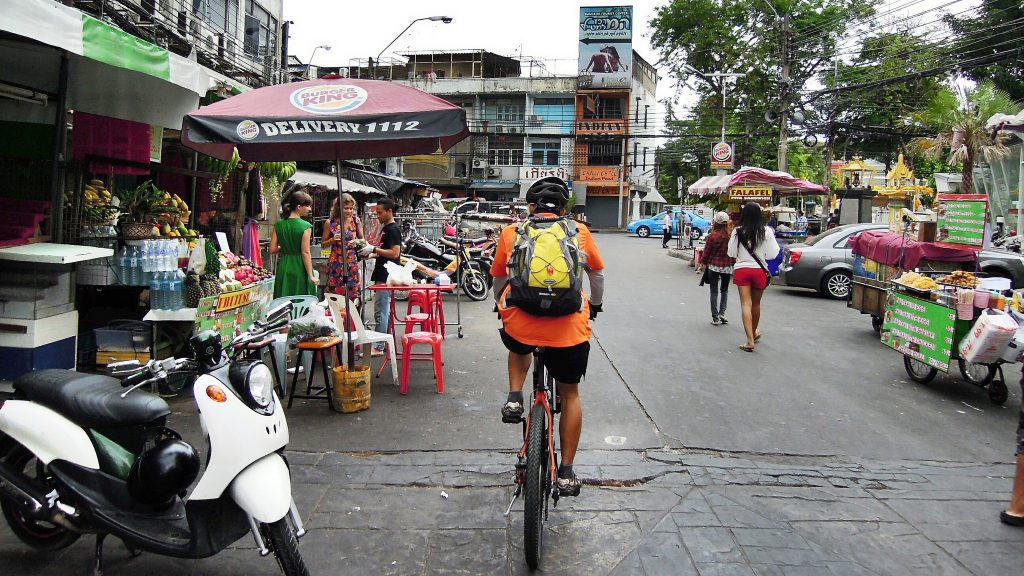 Get cycling
Just a couple of days living and working in the Far East, in megacities like Beijing, Shanghai, Tokyo or Taipei, should be enough to reveal the chosen mode of transport for most locals there. It's not a fancy underground metro; it's not a light rail system or a traffic-choked bus. Nope, it's the classic bike. The reason so many people opt to commute to and from work on two wheels is because it's not only the perfect way to navigate the rush hour queues, but also far cheaper than anything else. And hey: If you can't beat them, join them.
Choose the right destination
If you've already got your sights set on the pearly-white beaches of the Thai Islands, a stay in the buzzing cityscape of Bangkok, a jaunt through China's capital, or a new life on the tropical sands of the Pacific Ocean, then great, go for it! However, if you're not determined to teach in any one destination,  a sure way to get saving money while TEFL teaching is to pick a place where the salaries are high and the cost of living is low. At the time of writing, destinations all over the Middle East fit that bill (teachers in Oman can expect up to $3,900 USD/month!), and there are other options like South Korea and eastern Europe.
Find the Best Deals for Budgeting and Saving Tips on Thriftytwo
As you already know saving money while TEFL teaching isn't always a cakewalk, yet it surely isn't impossible. With a few minor adjustments and looking in the right places, you can find yourself saving a lot more than you normally do. Thriftytwo will help you strengthen all your budgeting and money-saving skills.  A lot of their readers have been able to enhance their skills of saving hard-earned money, with all the advice and tips they share on a regular basis. So, if you are looking at finding the cheapest prices and places for any and everything online, then they have just what you are looking for. So, go ahead and check tips on saving money on thriftytwo.com. We hope that this blog can help you and many more people out there save that extra bit of richly deserved money!!!
---
If you've got any more tips for our graduates looking to start saving money while TEFL teaching, we'd sure to love to hear about them in the comments below. Or, if you want to get qualified and start earning, be sure to check out myTEFL's offering of courses.