A day in the life of a TEFL teacher in Thailand
So, you've decided it's the Land of Smiles for you, eh? Good choice! Aside from sizzling pad Thai noodles and perpetually smiling locals, you're in for one whirlwind of mystical Buddhist temples, deep Khmer histories and perfect beaches. Just check out this mock-up of one day in the life of a TEFL teacher in Thailand and you'll see exactly why this corner of the globe is quite so popular with myTEFL graduates…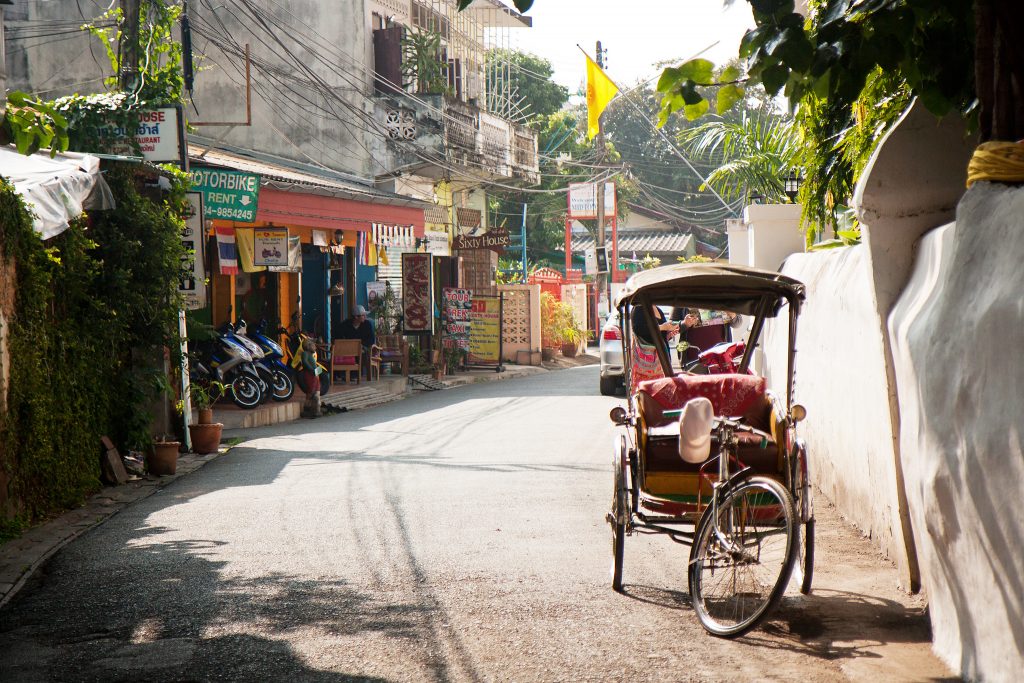 6.30am – Up and about
It's an early start for the TEFL teacher in Thailand. The sun is just beginning to poke through the clouds above the temple tops of Chiang Mai (one of the top destinations in the Land of Smiles for would-be English gurus), bicycles click through the streets of the ancient Old Town area and you're up and about, ironing your work clothes (there's a pretty set dress code for the classroom in these parts), arranging your face, and double checking those lesson plans are in the bag.
7am – The commute
You've managed to bag a cozy little timber-clad (an architecture that's typical of northern Thailand's biggest town) flat just around the corner from the place you teach. That means the commute is a pleasant little stroll through the tight-knit lanes of the Chiang Mai Old Town. You can hear the tapping of prayer wheels echoing out from the shimmering golden stupas of the Wat Chiang Man as you make your way towards school. The lingering scents of ginger and frying soy twist and turn in the air; leftovers of the buzzing night market from the night before.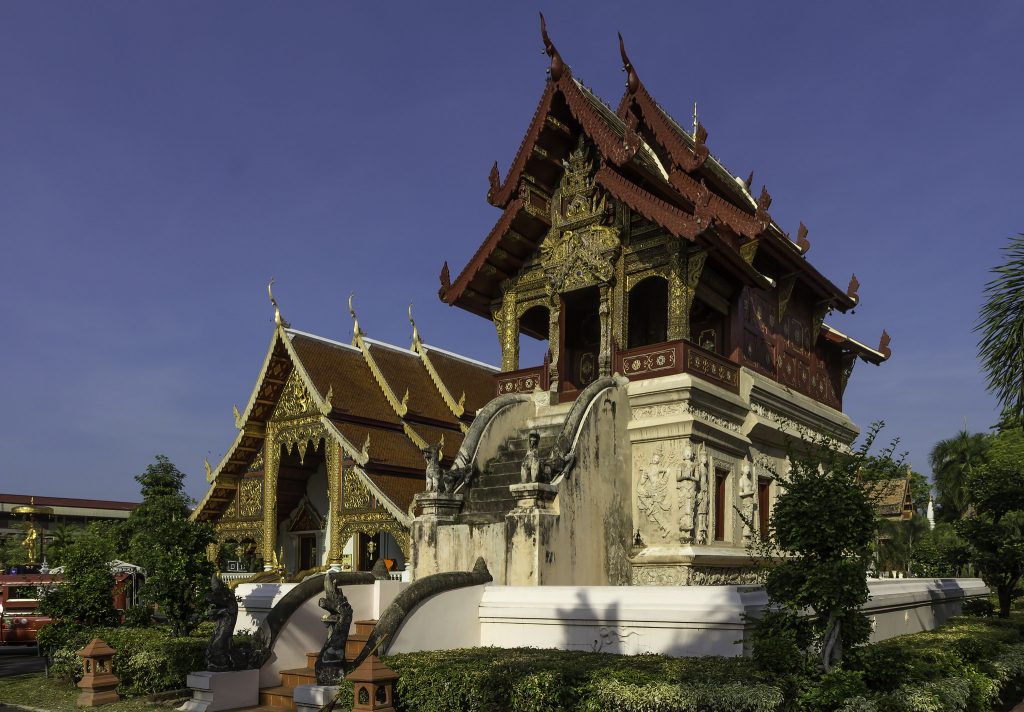 7.30am – Late prep
You arrive at least an hour before your first class is set to begin. That's because you've got a little extra planning to do on some lessons. The textbooks are out and your settle in the corner of your air-conditioned classroom. You put together a couple of great games that you know some students will simply love. Then you do a little table re-arranging, to get the class ready for those early-morning lead in exercises.
8.30am – First lessons begin
The kids start to pour into your classroom at 8.30am. It's the start of the day proper for any TEFL teacher in Thailand. All your students are chatting away and smiling ear-to-ear (this is the fabled Land of Smiles, and it doesn't disappoint). You get stuck into those ice breakers straight away. Before you know it, you're chatting about things everyone did on the weekend. It's a speaking task, but you're secretly making notes in your head about the top places to hike through the jungles, or the interesting little getaway of Pai in the hills.
11.30pm – Lunch
Your lessons have been going for 3 hours. When that bell rings, the students are the first to bolt from the door, and, after stacking your exercise sheets and materials, you sling your backpack and make for the canteen too. It's a quick queue jump (you're a teacher, after all), and then a medley of steamed rice stacks and chili-packed curries. You opt for a masaman and a lemongrass-scented stir fry of local veggies. Of course, it's uber-tasty; the perfect fuel for a couple more hours' teaching.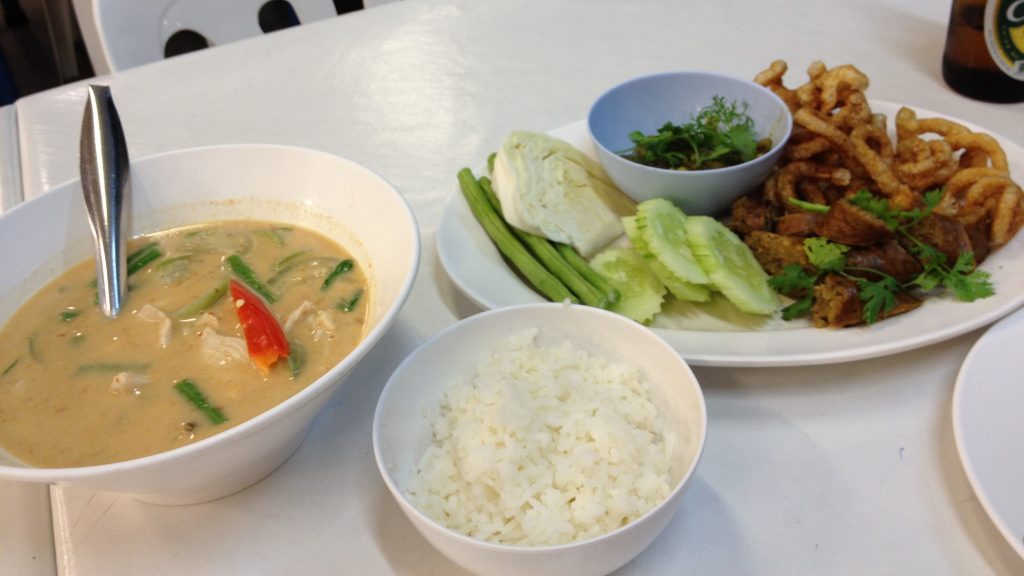 12pm – Chillax
All the other teachers are gathered in the food hall. They are chatting about the weather and the night market that's going to be one of the biggest of the year next weekend. One recommends his favorite place to devour deep-fried spring rolls. You ask another about the town of Pai and say you're thinking about visiting soon. They tell you all about the rugged hills of Pai Canyon and the local bamboo bars where it's best to get a cocktail. You're now pretty excited for a three-day weekend (and you get quite a hefty amount of them) when you can take the bus there.
1pm – Afternoon lessons
Afternoon lessons start rolling at 1pm. It's just a short session though, and one of your favorite classes to boot. You've got an advanced English set, which means a couple of free-flowing games and oodles of Student Talk Time to assess. You're loving it, chatting away and remembering back to all those long days of clock watching you did in the 9-to-5, you know, before you were a TEFL teacher in Thailand.
3.30 – School's out for Friday
The bell rings, the students flow out of the classroom like the gushing Erawan waterfalls of Central Thailand, and you're left to quickly tidy your domain before leaving yourself. You head quickly home to shower and change, because there's a gathering of expat teachers on the menu tonight – you didn't think you were the only TEFL teacher in Thailand now did you?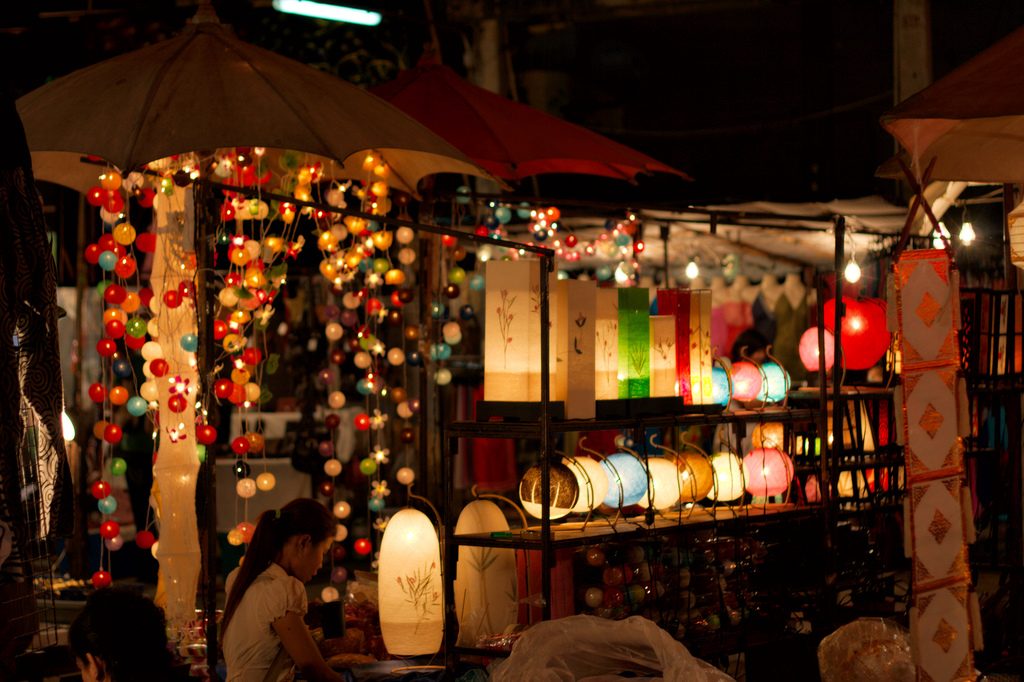 5pm – Meeting your mates
Anyone who's been to Chiang Mai will know that it's packed with loads of expats and bloggers of all sorts. There's the ubiquitous TEFL teacher in Thailand; there are web designers; backpacker writers and more. That makes for one seriously awesome international scene. Tonight, the venue is a local reggae bar, and you're soon chilling on the rickety plastic tables out front with a fellow myTEFL grad. You're swapping tales of today's naughtiest children. Then you're thinking about where's good to eat on a Friday.
7pm – Dinner and the night
You decide on the famous Chiang Mai night market (the same one that tickled your nostrils on your daily commute to school earlier in the day). It's a cheap (just 40 THB) pad Thai noodle dish for you – topped with crumbled peanuts and beansprouts and a healthy squirt of fresh lime juice. Then you head to a rooftop bar for endless rounds of free pool, a medley of Bob Marley and the Wailers, and chin-wagging till dawn. It's Saturday tomorrow, after all.
---
If that sounds like the sort of day you'd like to enjoy as a TEFL teacher in Thailand, then be sure to check out our various internships in the Land of Smiles.