5 Exciting Cities in Italy You Shouldn't Miss
There are so many reasons to love Italy – great food, historical sites, art, culture, and laid-back people. So, it is entirely normal for you to crave that Italian experience and plan for a holiday! However, if this is your first time visiting, or you just lack inspiration at the moment, we are here to recommend to you the top 5 exciting cities you absolutely should not miss. So, let's get into it!
1. Rome
Naturally, we have the capital city at the top of our list. As a pillar to the Italian community, culture, heritage, and traditions, Rome is an essential one to visit, so go ahead and put it in your itinerary.
There are plenty of things to see, really, depending on how long you are staying. Certainly, you should not miss out on such historical sites as the Roman Forum, the Colosseum, the Pantheon, and others. All these places are vital to our development as a whole, and they also tell you great stories about Ancient Rome!
Of course, make sure to stop by some local restaurants for a variety of Italian cuisine. Rome is a bit more expensive than other cities in Italy, but it only makes sense, right?
2. Florence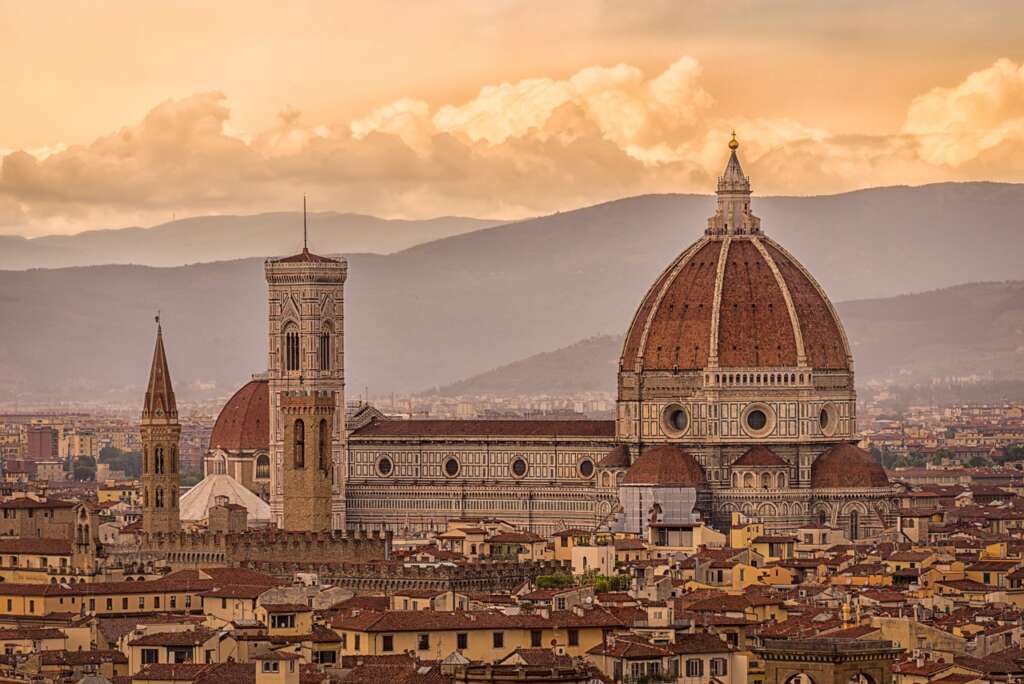 For further Italian esplorazione, as they say, get on the Rome to Florence train and enjoy the most cultural and artsy city in the whole world.
Did you know that over 60% of the entire world's art treasures are found in Italy? Well, most of them are scattered around Florence, confidently making it the art capital of the world. From Renaissance-type street corners and picturesque buildings to the wealthiest museums and significant exhibitions, the city is a perfect getaway for art lovers or an introduction to this whole world.
Make sure to visit the famous Uffizi Gallery, featuring the works of such creators as Rembrandt, Leonardo da Vinci, Botticelli, and others. Also, stop by Florence Cathedral for the best display of Renaissance architectural style!
3. Verona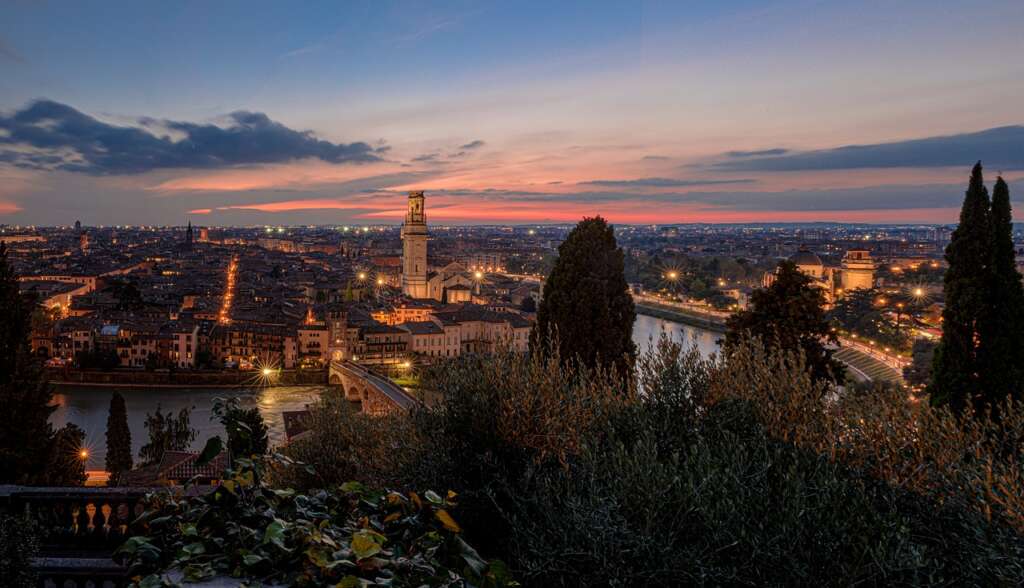 Two households, both alike in dignity / In fair Verona, where we lay our scene… Yes, well, we also want to lay the scene in fair Verona! Known as the city of love and hope, it is guaranteed to bless you with the warmest memories and unforgettable moments.
Mainly known for being a setting in Shakespeare's Romeo and Juliet, Verona is much more than that! In fact, the Veronese like to say that they have more to offer than the tragic story of star-crossed lovers, and they urge you to explore further than Juliet's balcony!
We completely agree and invite you to see the Verona Arena, which is like a baby to the Colosseum in terms of age and design. However, the area is still very much active with performances and concerts!
You should also explore these heritage sites, such as the Castle Vecchio or the Basilica of San Zero Maggiore.
4. Venice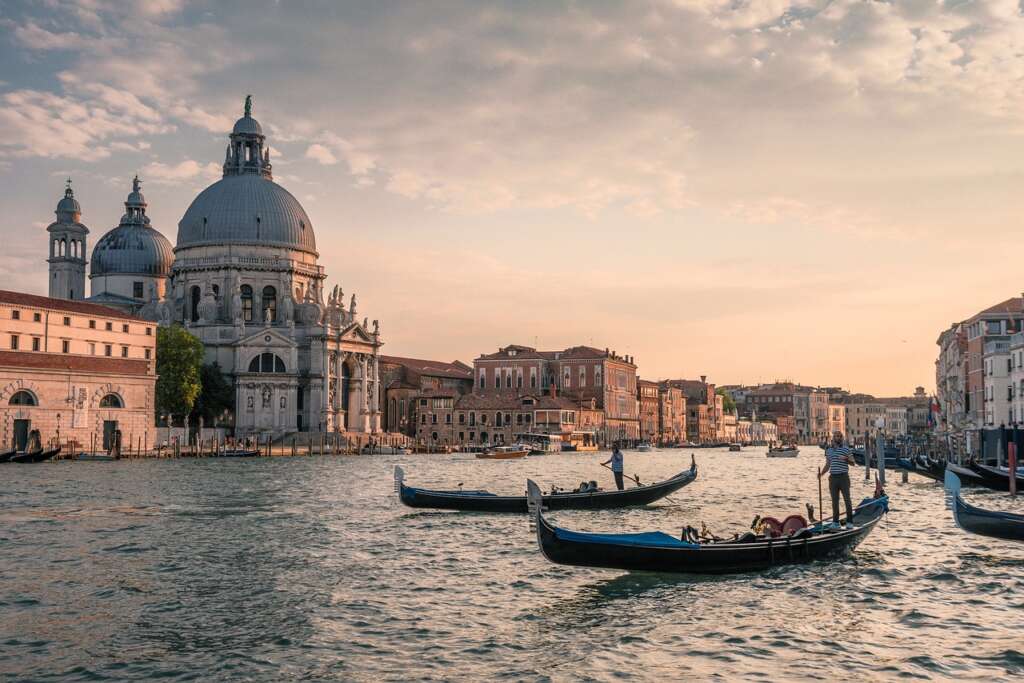 Another one of our favorites, Venice is a one-of-a-kind city full of surprises, great entertainment, and the most beautiful Italian designs ever!
The most famous floating city in the world, Venice is a mixture of active yet traditional leisure and marvelous historical buildings. Start your journey by visiting St. Mark's Square – the heart of the city, a space for the most important governmental structures, and a lifeline to all the other streets in the city.
After exploring St. Mark's Square and the basilica, we suggest opting for some Venetian gelato and ordering a ride on the Gondola! Now, this is not your usual Uber, and it will cost more, but what can beat this experience? A whole different view of the city, plunging through the main canals, while someone serenades you? Absolutely essential!
5. Milan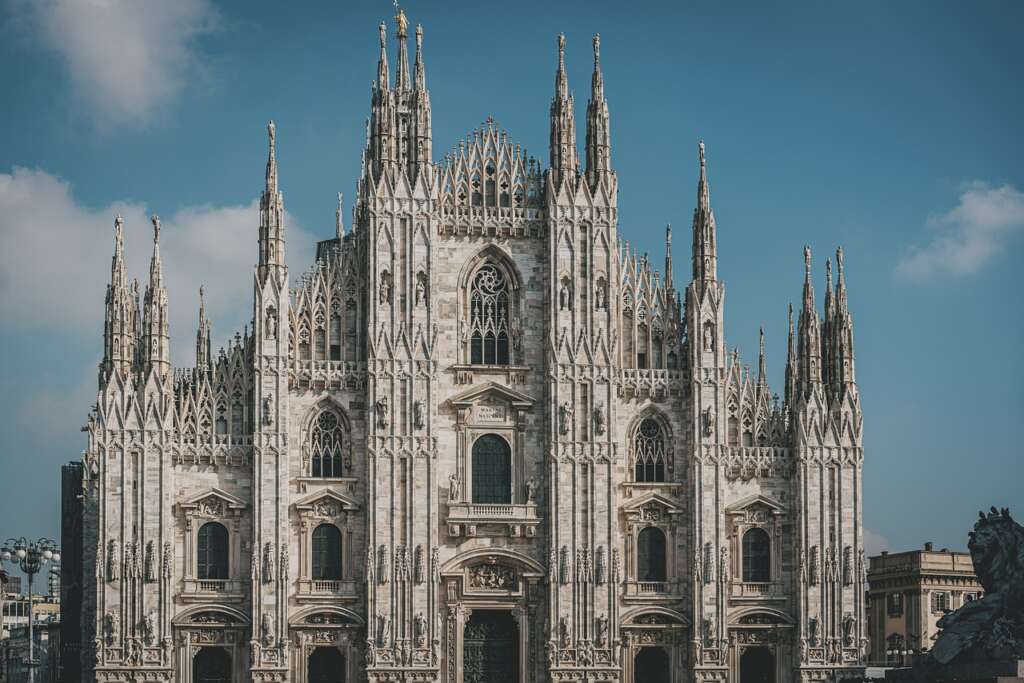 Last but not least, let's visit gorgeous Milan! One of the biggest and most prosperous of Italian cities, Milan is known to the world as the fashion capital and one of the wealthiest holiday locations, but is there more to it? We say there is!
First and foremost, let your legs carry you to the biggest attraction in the city – Duomo di Milano or the Milan Cathedral. Known for its grandeur, beauty, and French Gothic architectural style, the establishment must be at the top of your list of places to see! With more than 3000 statues, 135 gargoyles, and over 700 figures adorning the exterior and interior, Duomo di Milano is a piece of art right in front of your eyes.
However, if you wish for something more present-time and want to indulge just a little bit in the stereotype of lavish Milan, visit their top department stores and explore all of the best fashion brands! Just make sure to have some space in your suitcase!
Grab your tickets and a bag! These gorgeous Italian cities are made to be admired, and nothing can compare to the historical and cultural vibe they carry. Thinking of staying longer? Complete your online TEFL before heading out to earn while teaching online, or to drop a few resumes off along the way.
Make sure to book as much as possible in advance, and let's start exploring, shall we? Arrivederci, traveler!
*This is a guest post submitted on Jan 26, 2023*