How much money should I budget as a teacher in Thailand?
If you, like so many thousands of other TEFL grads each year, are planning on heading off to the fabled Land of Smiles, then be sure to read on. This guide has the ins and outs about one of the most important aspects of your new home in the depths of Southeast Asia: The cost.
Yep, it will ask how much money you will need to budget as a teacher in Thailand, to offer insights on what you can expect to be left with to spend on Chang beers and trips to the lovely Andaman Islands when school's out for the holidays.
The cost of accommodation in Thailand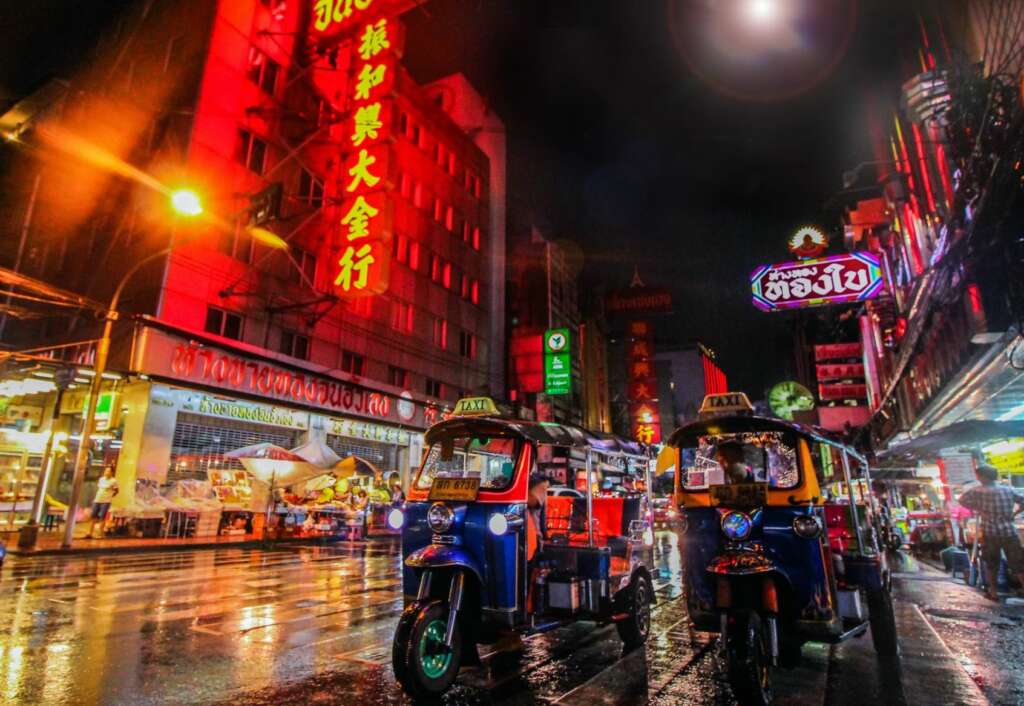 The largest expense for any English teacher in Thailand is likely to be a place to live. That's the same of TEFL destinations all around the globe. However, the good news is that accommodation in the Land of Smiles tends to be very reasonable. Still, the mantra that you get what you pay for is very relevant. The bigger chunk of your wage that you set aside for rent, the more luxurious place you can expect to stay.
Here's a rundown of the options, taking Bangkok as an example:
4,000 THB ($120)/month – You can still get a room in a shared home for this much in Thailand, but it's likely to be very far from the central parts of the city and probably not all that nice.
12,000-17,000 THB ($370-500)/month – This is the sweet spot. It should get you a condo in one of Bangkok's new developments, usually with access to a shared swimming pool and a gym, along with a small kitchen and air conditioning. Location wise, you should be on the outer belt of the city (Chatuchak, Ekamai), which is the best area since it's quiet but also close to the Skytrain or MRT.
25,000 THB+ ($750+)/month – This is the base level for a serviced condo apartment in the downtown of Bangkok. You can even pay over $2,000 for the most luxurious options with full maid service if you like!
We should reiterate: These rents are based on Bangkok. You will find that the cost of a place to stay will vary A LOT as you move away from the capital. We routinely see TEFL grads bag very nice flats in places like Trang or the Chiang Mai region for $200-300/month. On top of that, most TEFL jobs in Bangkok itself won't be in the downtown core of the capital, but rather out in the quieter suburbs, which is where rent is generally way more affordable.
The cost of food in Thailand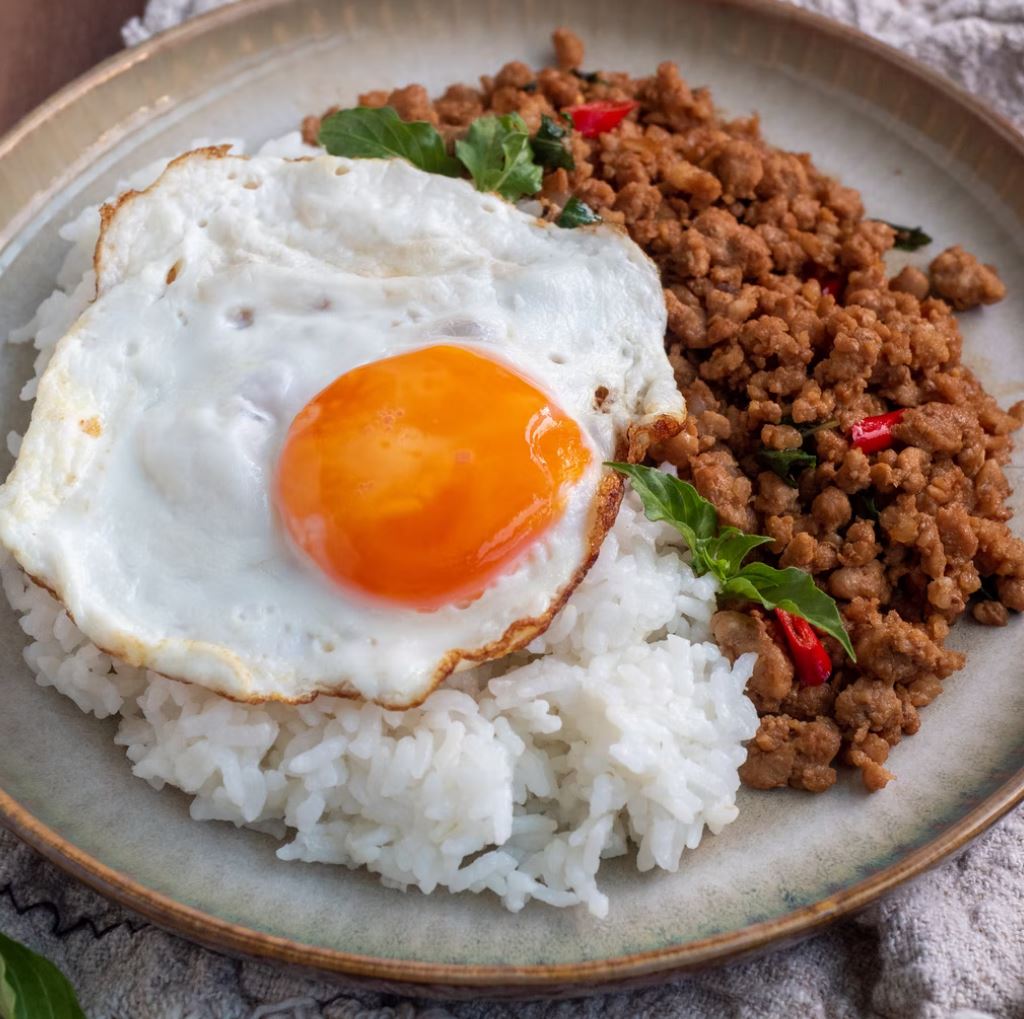 Eating is CHEAP in Thailand. The street food here isn't hailed as the best in the world for nothing, you know? Last time we were in buzzy Bangkok, we still managed to pick up a pad Thai down on Khaosan Road for less than $1 (30 THB). However, the usual going rate for a meal in a street-side stall is now in the region of 40-100 THB ($1-3).
Of course, you'll probably want to cook for yourself if you're going to be living here. That might mean shifting your eating habits a little, as not all goods that are on offer in the US or Europe will be on the shelves in Thailand, especially away from the capital. On the upside, food shops don't tend to be overly expensive. In fact, most expats report spending in the region of $400-500 max on food for the whole month!
The cost of travel in Thailand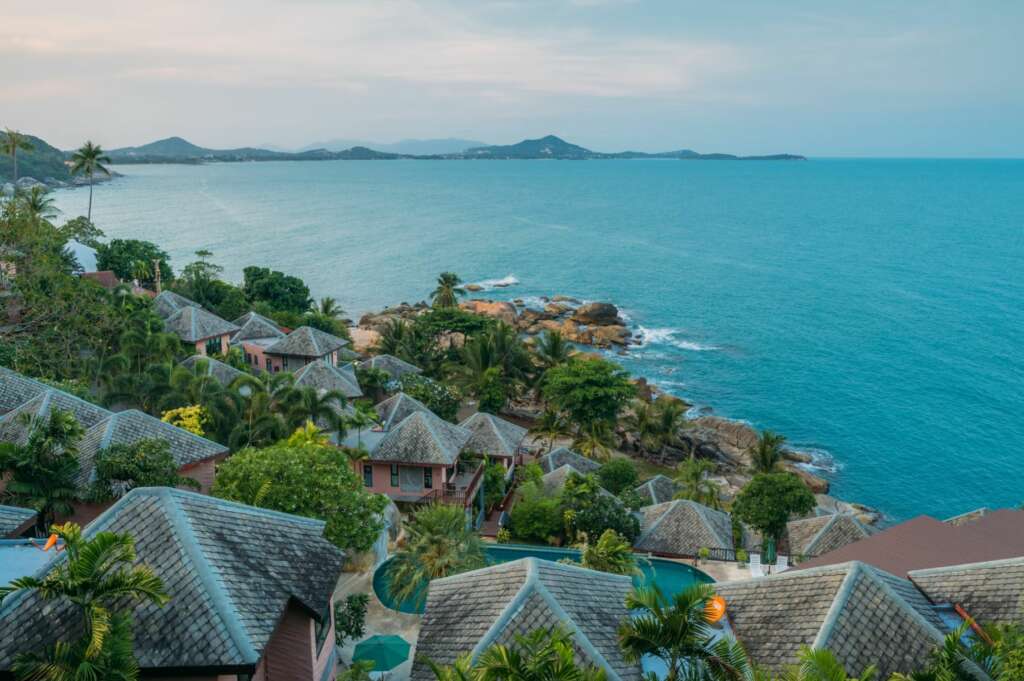 One of the great joys of upping sticks and moving to Thailand is that you're going to get to see the incredible Land of Smiles. You'll have to set aside some dosh to travel the country, though, as buses and trains don't come free. Of course, this is an optional expenditure, but it's one we think matters a lot – you simply can't miss those white-sand beaches in Koh Lipe or the jungled hills of Chiang Mai!
If you make one trip per month, we'd say you'd spend around $200-300 maximum. That includes hotels away from your flat and the transport it takes to get there. That will go up if you want to fly to another destination in Southeast Asia, because short-haul connections from Bangkok to Cambodia, Vietnam, Sri Lanka, and others usually cost in the region of $100-200 return on their own.
The total budget you'll need as an English teacher in Thailand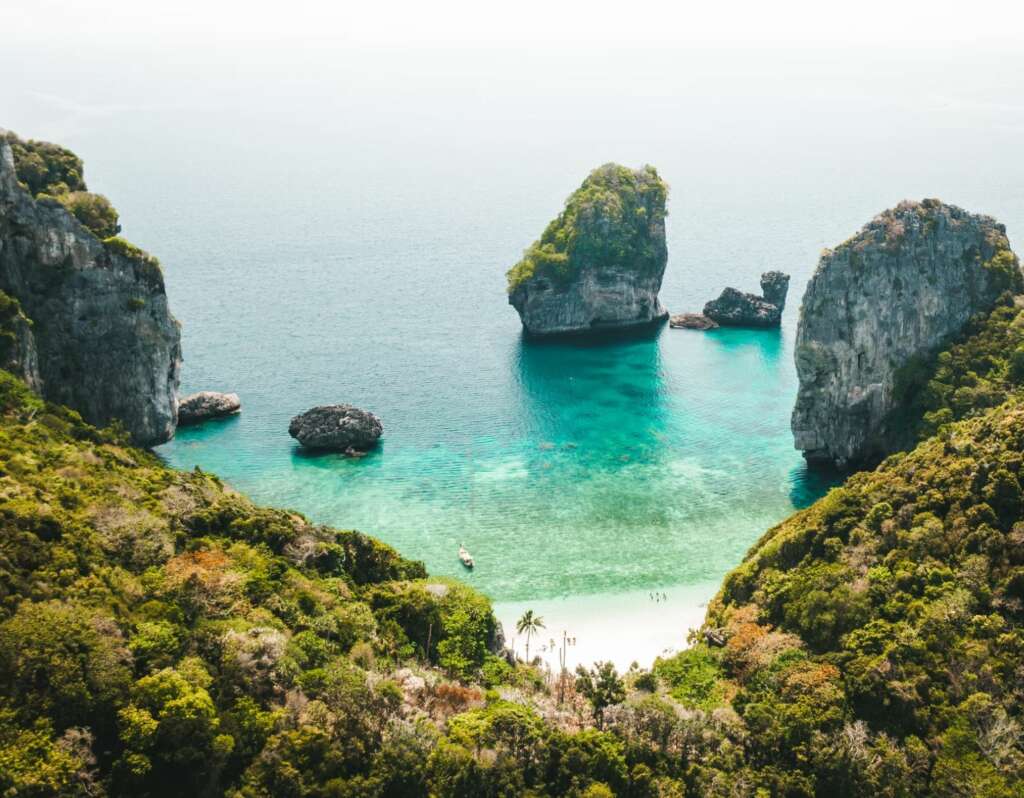 Adding up what it costs for a flat in Thailand, the price of traveling around the country when you're off, and what you'll spend on food and drink, we come out with an average of about $1,000 USD/month. But there are also some extras to factor in, like $100 for utility bills and $100 more for miscellaneous expenses. That means the overall cost of day-to-day living in this corner of Southeast Asia comes out at about $1200 USD per month, which is roughly the same as what you can expect to earn as an English teacher in Thailand.
---
If you've got anything to add to this guide to budgeting in Thailand, we'd love to hear your thoughts in the comments below. Alternatively, be sure to check out our jobs package in the Land of Smiles and you could be munching on pad Thai in no time!