5 markets to know when teaching in Bangkok
So, you're off teaching in Bangkok? Fantastic! This is one bucket-list cityscape. It pulses with life. It's gilded with golden Buddhist shrines. And it has some of the most taste-bud-tingling food on the globe! What's more, the markets and bazaars of Bangkok can rival any on the planet. There are oodles of them across the Thai capital, but we think just a few are totally unmissable…
Wang Lang
Hop across the Chao Phraya River after a day's teaching in Bangkok and you'll find the vibrant bazaar of Wang Lang tucked between a medical university and the rises of the gold-plated Wat Rakhang. Tight-knit and narrow, it's like a rabbit warren of bustling thoroughfares that you're sure to get lost in. Look one way and there are noodle cooks sizzling up beef broths and ginger. Look another and bubble tea outlets are crammed with customers. In the heart of the market is a large used clothes warehouse – a mecca for those looking for stylish vintage!
Chatuchak Market
Reigning supreme with the title of the largest market in Thailand, Chatuchak Market sprawls through the northern districts of Bangkok with a whopping 15,000 individual stalls and sellers. It's known as a weekend market, because it swings into action on Friday evening and winds up on Sunday afternoons. What is there to buy, you ask? Why…oodles! From vintage threads to retro light fittings, kids' toys to curious Asian antiques, there's enough to keep any bargain hunter on the go. Of course, you'll need to bring fine haggling skills to get the best prices.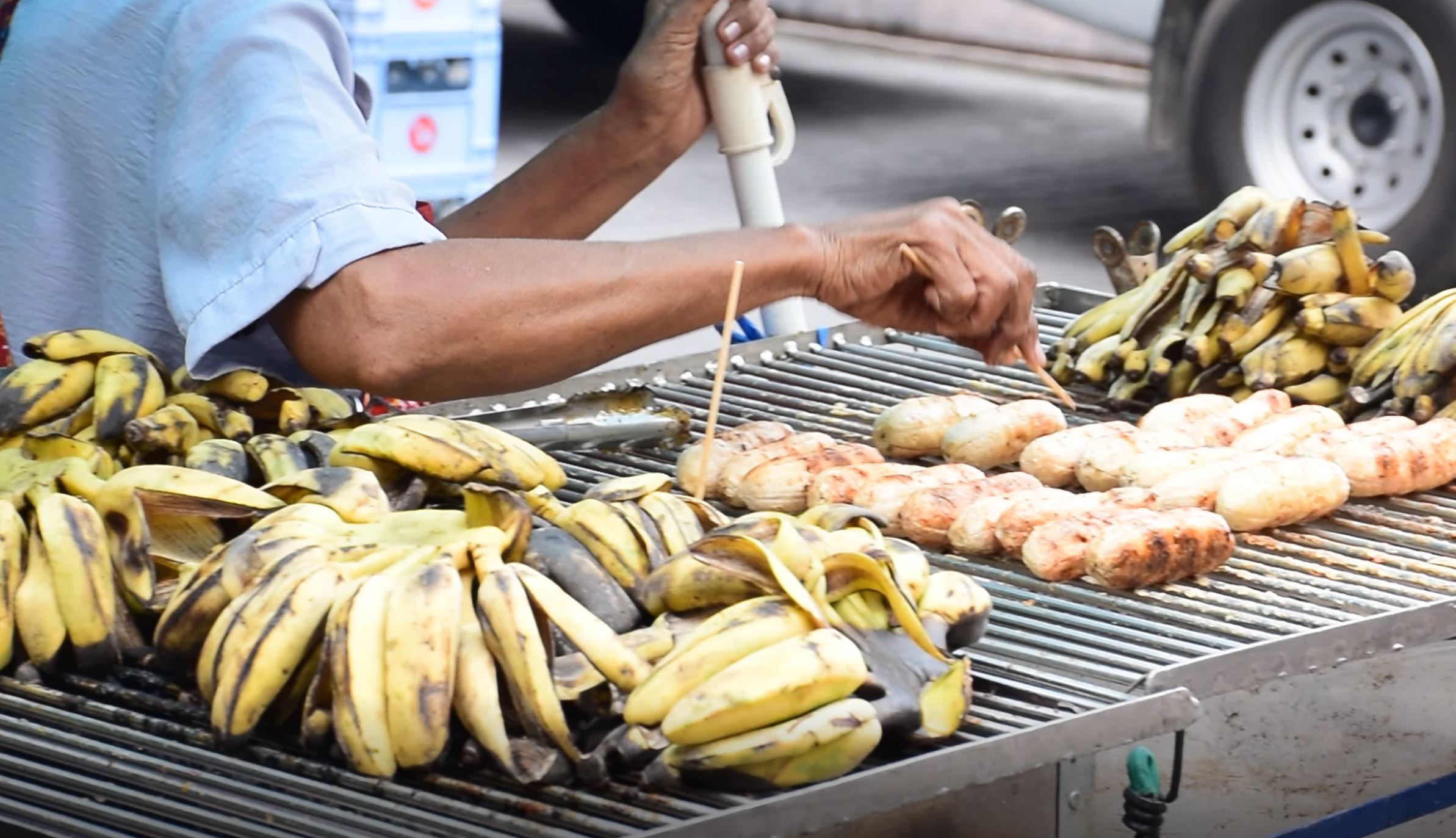 Ratchada Train Market
Just a short walk from the nearest BTS station, Ratchada Rot Fai Train Night Market is an accessible bazaar that's perfect for getting a taste of local Thai life in the evening. The core of the market is a cluster of lively bars and eateries. They often pulse with music and bands, with crowds of folk devouring sizzled pork, spicy noodles, and cold beverages on the long al fresco tables. Beyond the eateries are rows of art shacks with caricature painters, manicure stands, massage parlors, coconut touts – you name it!
Artbox Bangkok
Anyone who's been teaching in Bangkok for more than a couple of months will surely have heard of the Nana area. It's here that wild beer bars and clubs erupt after dark on the weekends, with oodles of expats and locals mingling over Changs in speakeasies and sports bars. More recently, the sleek Artbox Market has brought another dimension to the neighborhood. It's a cool and creative rendition of a clothes and craft bazaar, where the stalls are housed in repurposed shipping containers. Expect everything from electronic gizmos to global street food to be in the offing!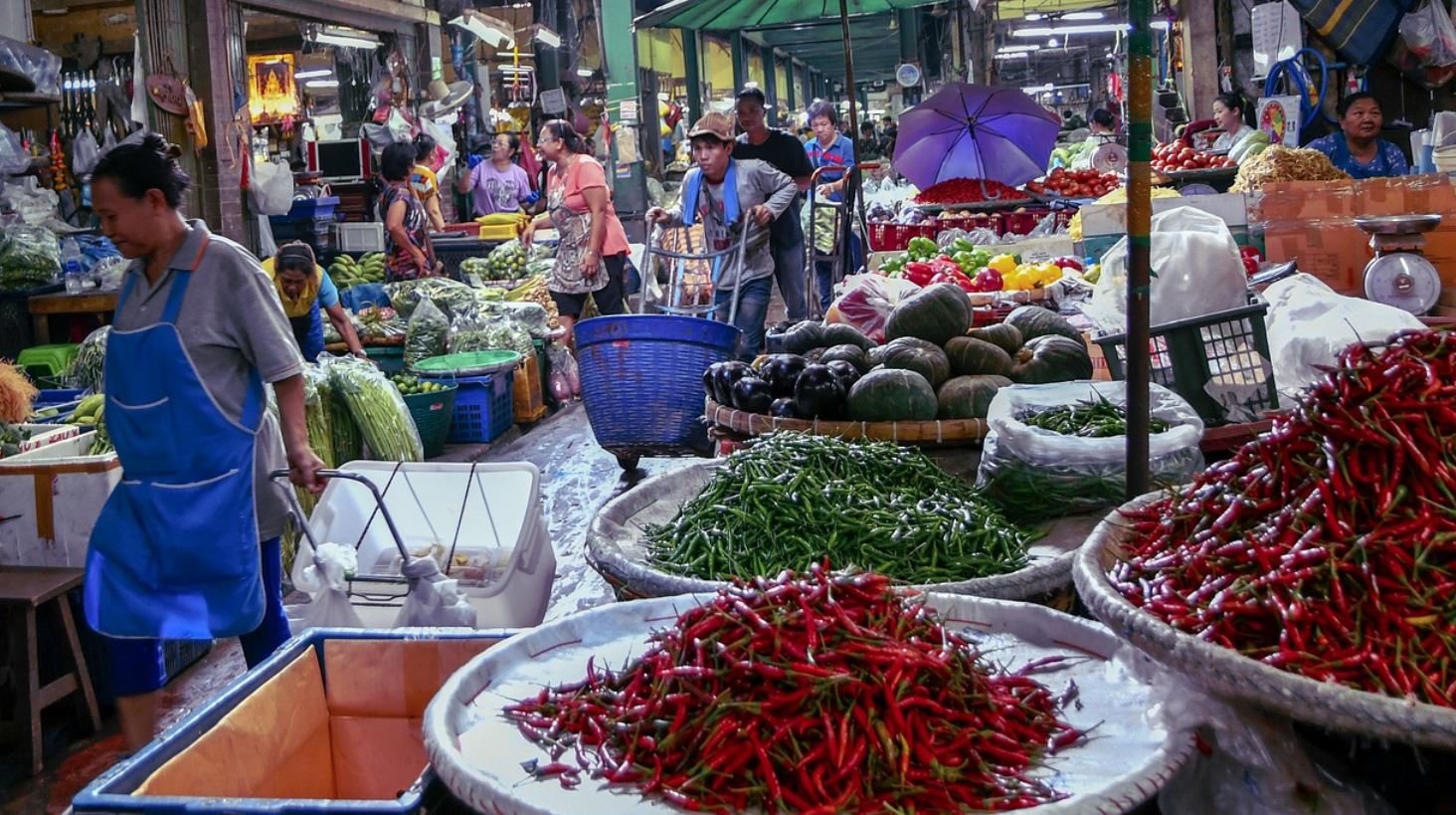 Talat Kao
Hidden deep in the maze of lanes and covered alleys that is the Bangkok Chinatown, Talat Kao is a hazy dose of Canton in the midst of the Land of Smiles. As you stroll, the scents of five spice and lemongrass twist and turn in the air. Huge emporiums brim with Yunnan teas and Sichuan pepper. You'll catch dubious butchery stalls (are those shark fins?) and strange stacks of veg (cucumber or carrot?), all punctuated by eateries where Tom Yum and Peking duck is the order of the day. Talat Kao never seems to sleep, and things get downright lively after dark on nearby Yaowarat Road.
---
If you've fallen in love with any other markets when teaching in Bangkok, we'd love to hear about them in the comments below! Or, if you're ready to explore the Land of Smiles and get shopping in the above bazaars, be sure to check out our jobs in Thailand page.