Thai islands for TEFL
Just imagine: A dip in the clear blue waters of the Andaman Sea to wake you up, a breakfast of mango and sticky rice, evenings of cold ones on the karst cliffs, and weekends spent lazing to the sound of lapping waves. Pretty cool, eh? Cue our list of top Thai islands for TEFL…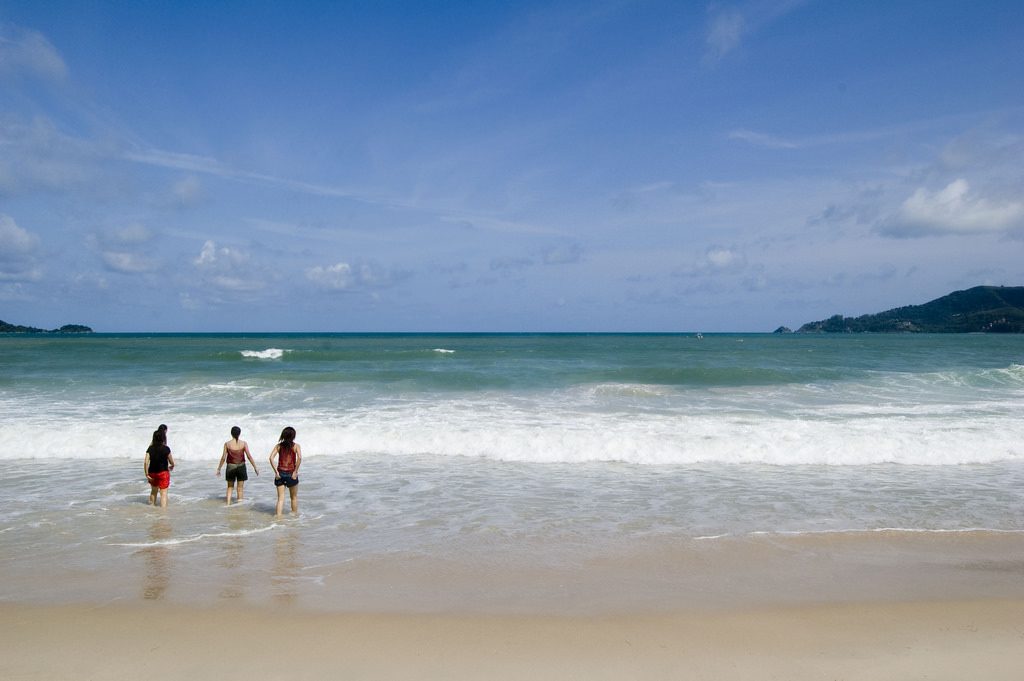 Phuket
Phuket's the biggest of all the Thai islands and unsurprisingly the biggest of all Thai islands for TEFL. It's really built-up, sometimes hardly seeming like an island at all with its sprawling urban centers, ranging from the sizzling night markets of Phuket Town to the thrumming port area of Chalong. That's not great news if you were looking for a big escape to coconut shacks and empty sands but spot on if you're the sort looking to bolster the slow island vibe with café hopping, temple viewing and nightlife. You'll still be able to go to the beach straight after clocking out – world-famous bays like Kata, Karon and the hedonistic Patong all string along the western shore.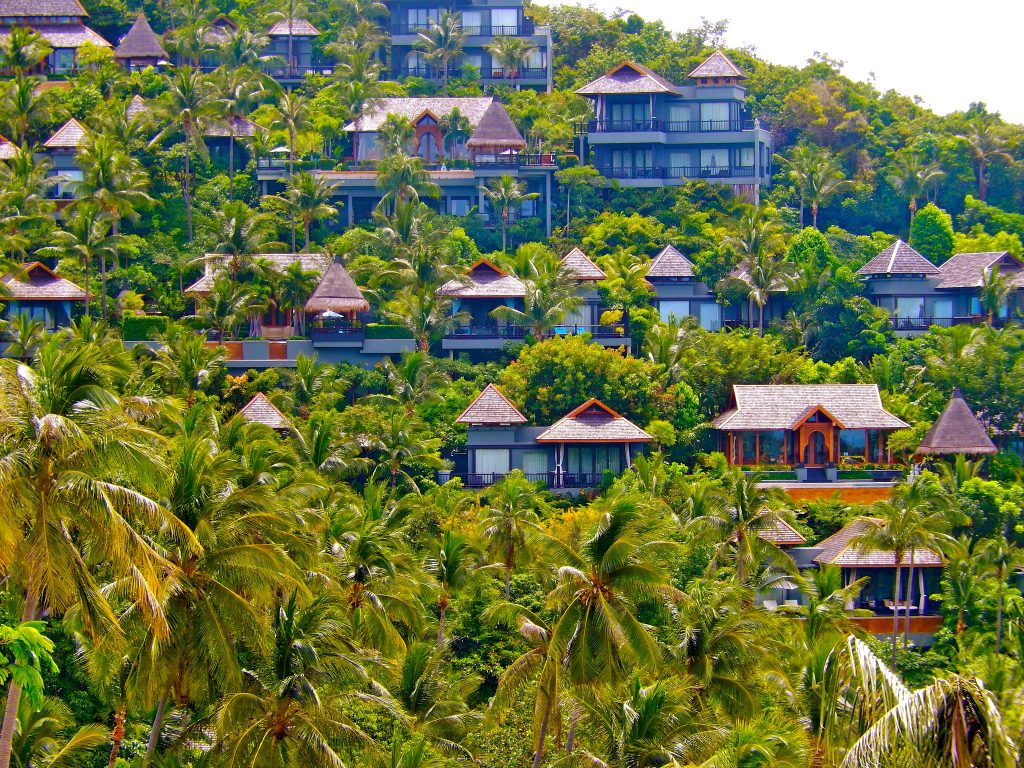 Koh Samui
On-location TEFL courses have long made picture-perfect Koh Samui their go-to for a training destination. It's easy to see why. Sparkling white beaches thread their way along the north and eastern haunch of the island, starting with the fishing shacks of Bophut Beach and running down to boulder-speckled Lamai Beach, with its swaying palms and luxury villas. Talking of luxury villas, the accommodation on Samui is one of the big draws for would-be teachers seeking out Thai islands for TEFL. There's loads, whether that's a lean-to bamboo shack or an uber-chic condo with an infinity pool. There's also a nice array of jobs on offer here, not to mention a big appetite for private tutoring sessions from the locals.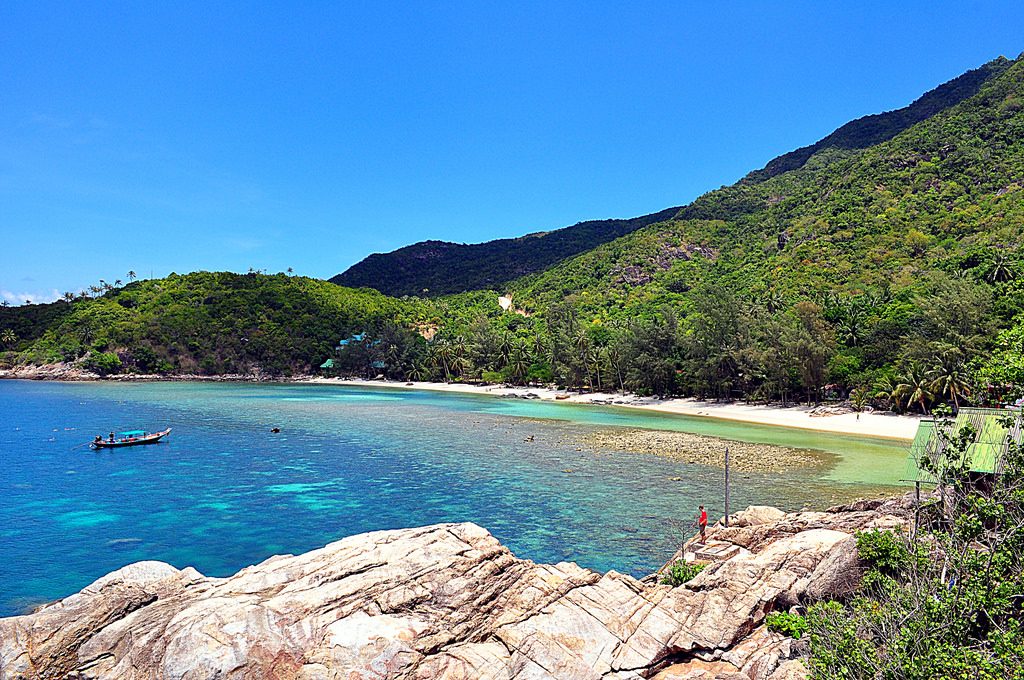 Koh Phangan
Just across the shimmering, sky-blue waters of the Thai Gulf from Koh Samui, Koh Phangan has all the same gorgeous beaches and lapping seas as its near neighbor, only this one cranks up the hedonism. It's mainly on the travel radar on account of its mega Full Moon Party blowouts. They attract as many as 40,000 revellers each month, when the lunar cycle heralds a shindig of neon paint and spinning DJ tracks on the beach. The upshot is that this might be a great alternative among Thai islands for TEFL if you're looking for somewhere to let loose and really enjoy the weekends. Diving, temple visits, and lazy beach days are also all still possibilities – especially if you make for the north shore!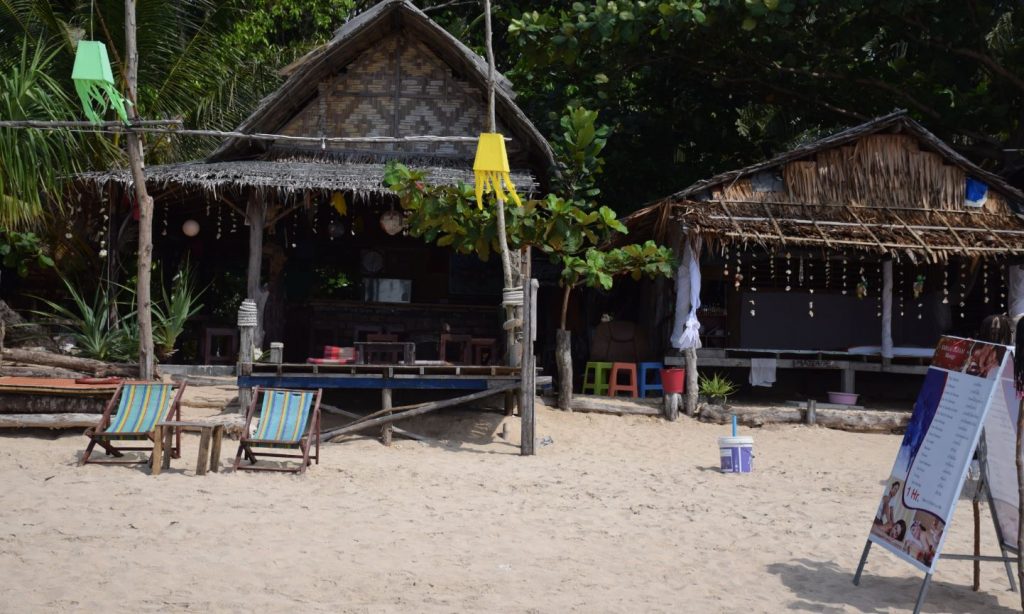 Koh Lanta
Ah, Koh Lanta – once you're there, it's hard to leave. That tends to be the rule when it comes to this dog-leg island on the far side of wide Andaman Bay. Long and thin, it's connected by just one solitary main road that runs through the towns and villages of the west shore. It starts in happening Ban Saladaan, a gritty port hub of sizzling sate stalls and Swedish (yep, Swedish) cafes. From there, it runs south to Long Beach and Ao Kantiang, whizzing through pockets of reggae pubs and veggie eateries. If that sounds like your sort of place, then brandish that TEFL and you could be in luck. With a high expat population – especially of Scandinavians – and a smattering of demand from local Thai schools, there's plenty of potential to bag a job on Lanta.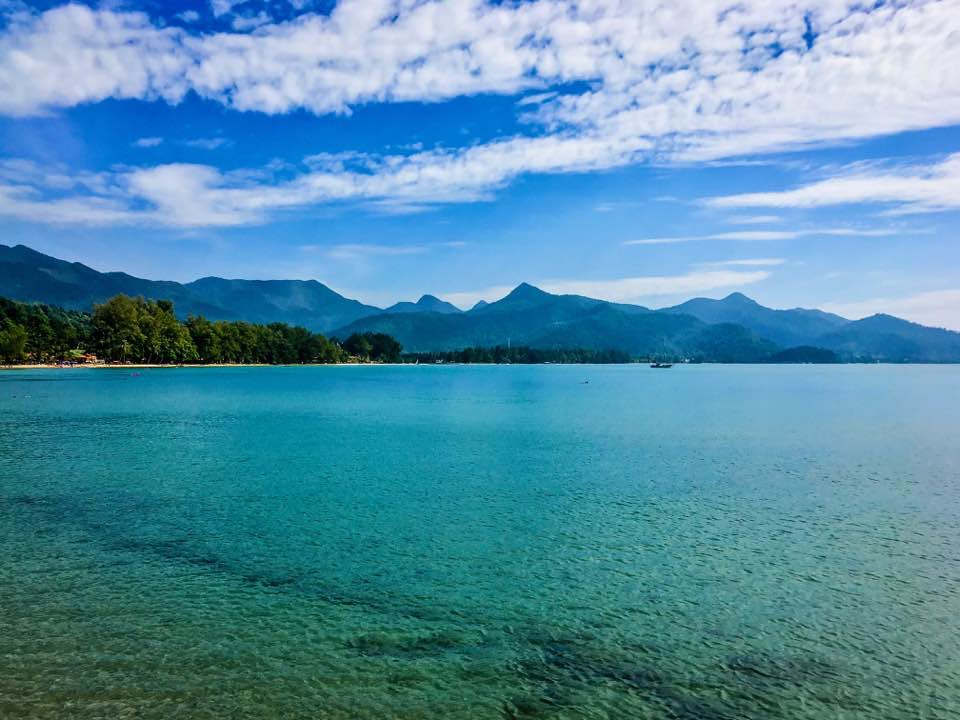 Koh Chang
Koh Chang has the unique distinction – like Kho Phi Phi – of being entirely within a national park. Unfortunately for the reefs and turtles, being a national park in Thailand doesn't change a whole lot, which is why you'll find Chang still ticks over to the usual workaday bustle. Okay, it's nowhere near as busy as mainstay brochure fodder: Koh Samui, Phuket. But it's still lively and lived-in. Even though the people here are known for speaking excellent English, you could conceivably play your part in keeping their tenses proper and their Ts crossed. There are some job opportunities, but they tend to get snatched up quick – who wouldn't want to live just a whisker from the bungalow-spotted sands of beautiful Kai Bae Beach?
---
This article offers just a taster of the sort of awesome Thai islands for TEFL that are on the menu for teachers wielding a 120-hour certificate and a BA degree. If you're desperate for the beaches of the Land of Smiles, we can even help you do your TEFL training there – check our on-site Thailand course in beautiful Hua Hin.