The sights and attractions to see when teaching English in Manila
Manila is the buzzing, beating heart of the Philippines. Heading here means dispensing of the cotton-white beaches and the shimmering lagoons of places like Palawan and Boracay. It means delving into a throbbing, modern metropolis that's home to more than 22 million people, witnessing remnants of Spanish colonialism, sizzling Chinatown districts, sleepless markets, and oodles more. Here are just a few of the list-topping things you should be sure to see when teaching English in Manila…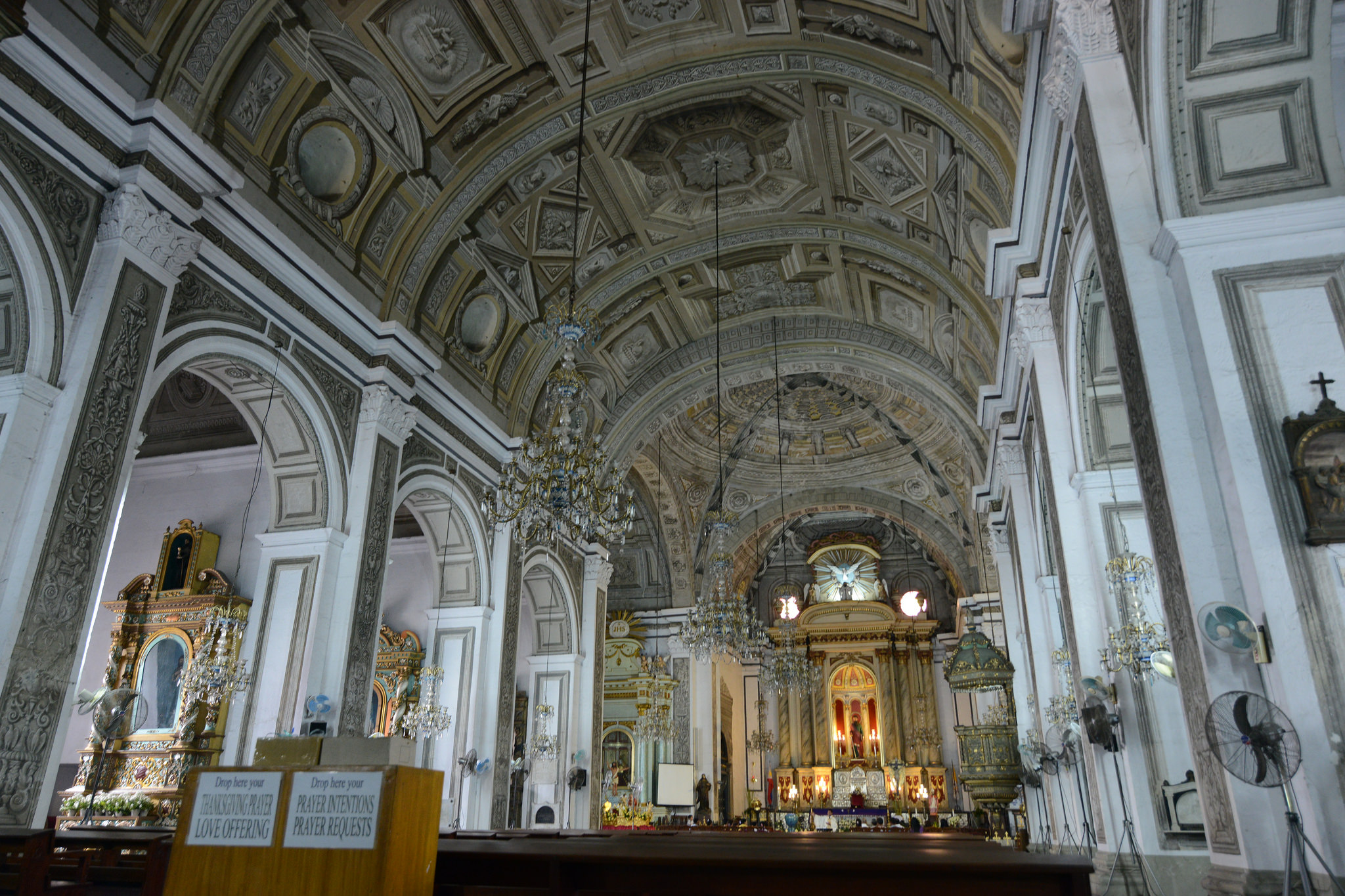 San Agustin Church
Earthquakes, bombing raids, and the courses of the centuries have all warred against the elegant rises of the San Agustin Church. But this iconic structure has braved them all and come out on top. That makes it one of the oldest Spanish churches in the capital and a UNESCO World Heritage Site to boot. It's a medley of opulent Baroque features and gilded interior domes, all of which evoke the sheer grandeur of late colonial architecture to give a taste of the Manila of yesteryear.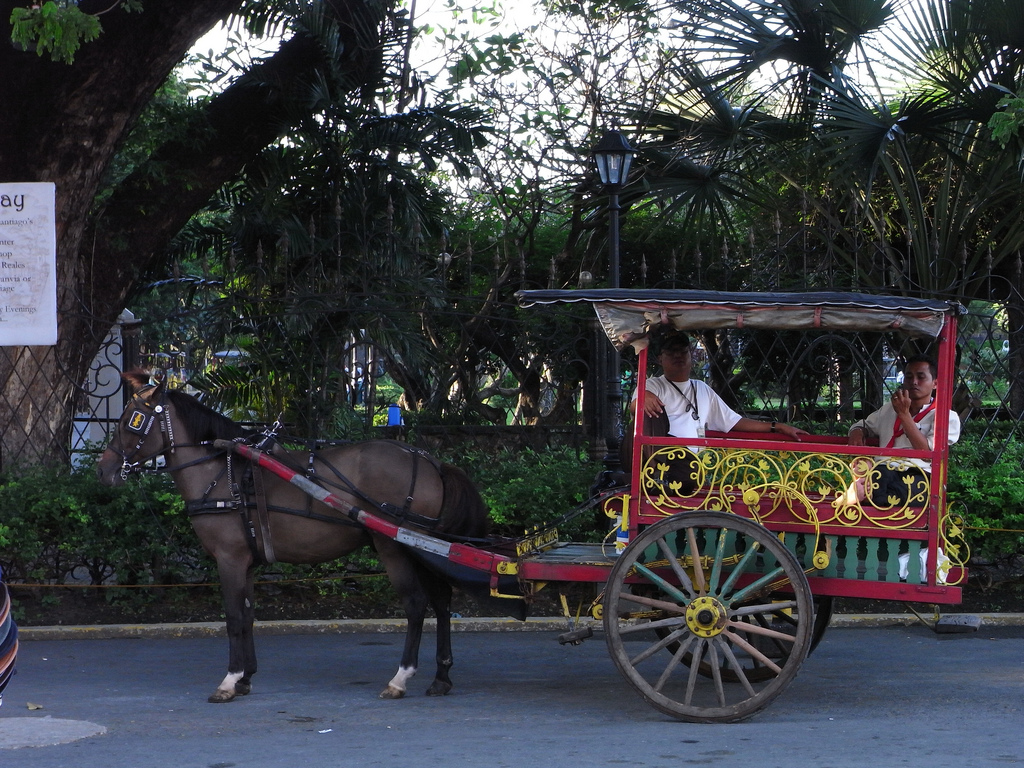 Fort Santiago
The centrepiece of the famous Intramuros district – the heart of old Spanish Manila – comes in the form of Fort Santiago. Not much of the original structure remains, but a couple of age-stained gatehouses and carved bulwarks still bely this one as the erstwhile home of the colonial government of the Philippines. Delve in to discover the emotive Rizal Shrine, which chronicles the last days of the country's national liberator, Jose Rizal, who was imprisoned in the fortress before his execution in the late 1890s.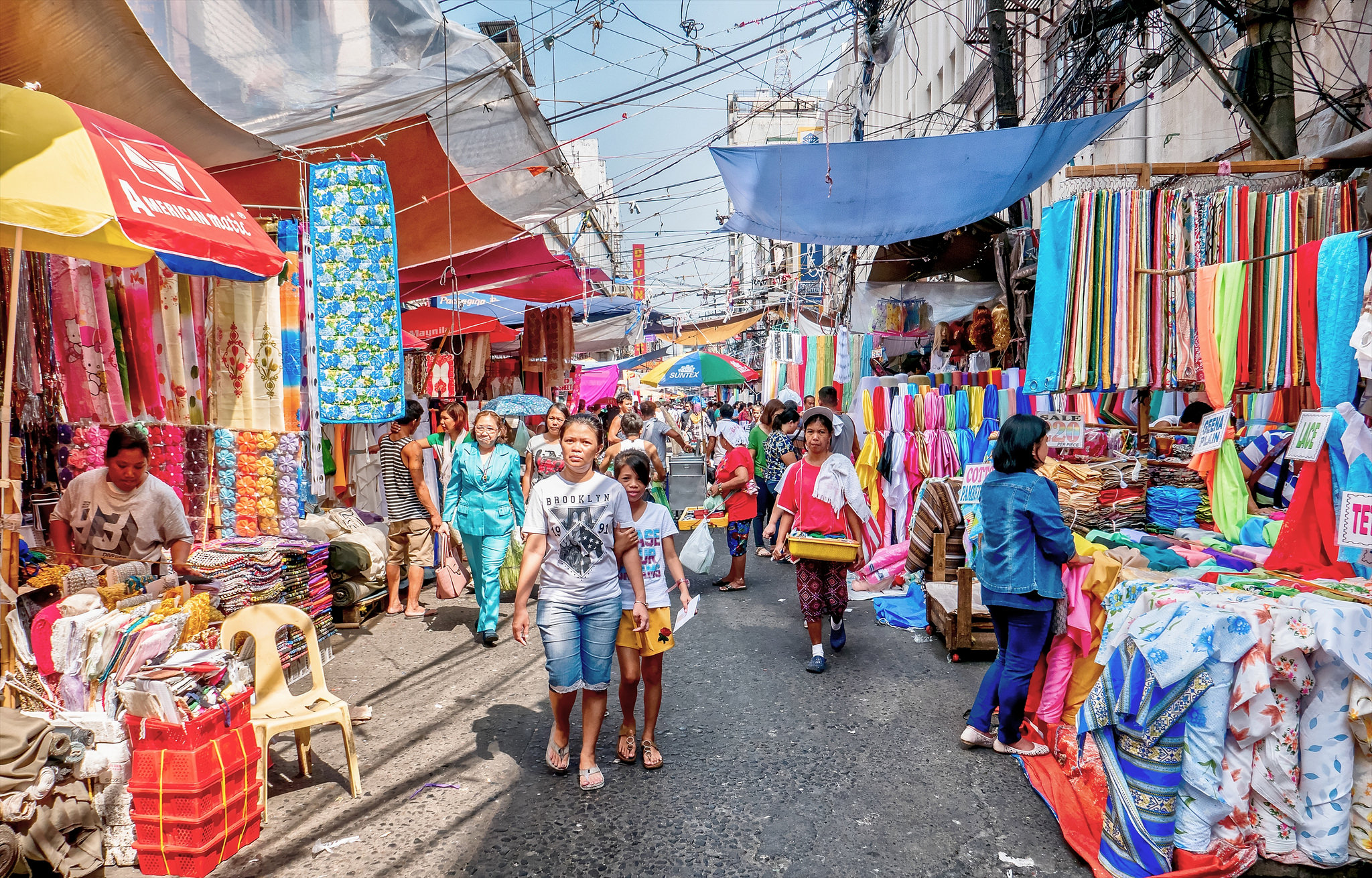 Manila Chinatown
Sizzling Canton cookhouses and steamy dim sum joints, curious mooncake shops and incense-spurting Buddhist temples all converge on the streets – welcome to sprawling Manila Chinatown, one of the largest of its kind on the globe. This whole district, roughly contiguous with the area of Binondo, is famed for its taste-bud-tingling gastronomy and sleepless Chinese New Year celebrations – be sure to get involved with those if you happen to be teaching English in Manila in January or February.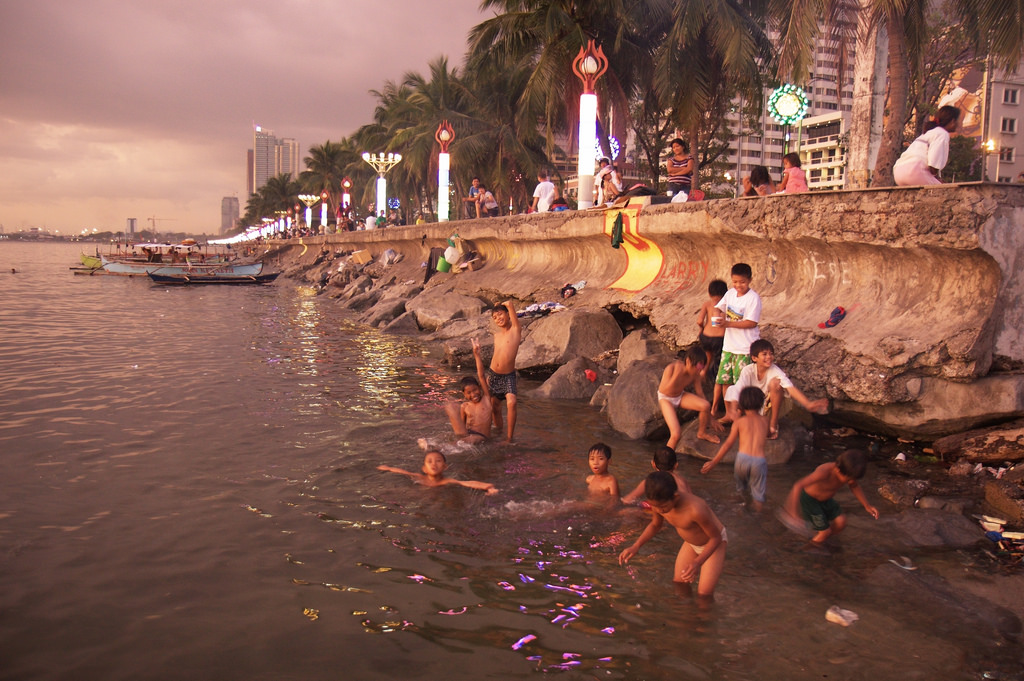 Manila Baywalk
With ocean breezes and swaying palm trees, the redeveloped Baywalk area is a great place to escape the buzzing energy of Metro Manila. It strings out along Roxas Boulevard in a montage of yacht clubs and al fresco coffee joints, Parisian-style cafes and street-food vendors, all interspersed with picnic tables and park benches. It's also possible to take evening cruises along the Baywalk area, to get a sight of Manila as the sun dips on the horizon.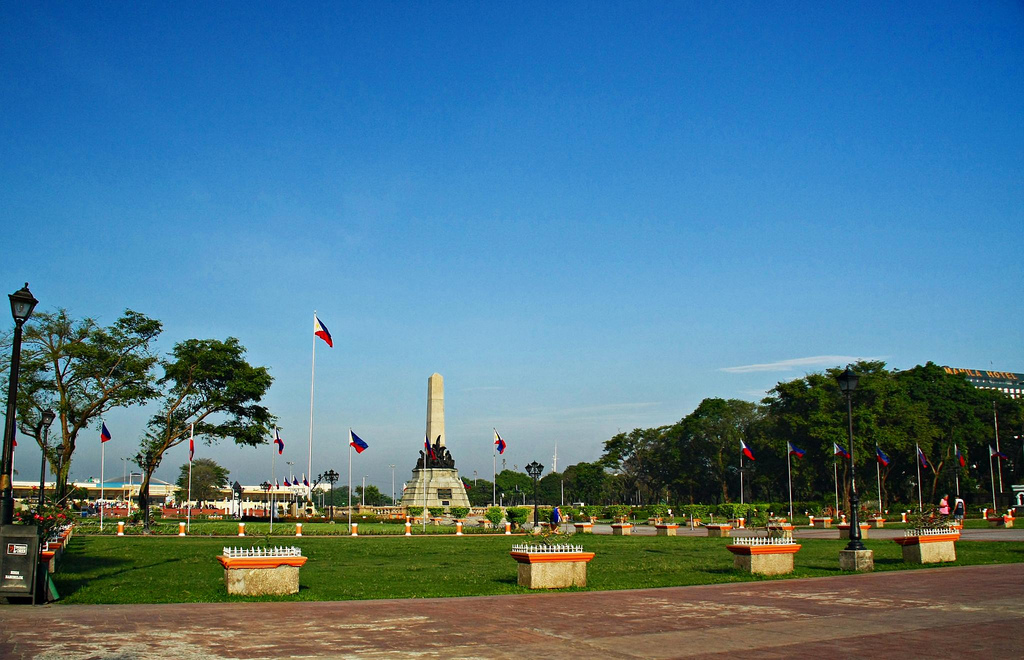 Rizal Park
A welcome dash of greenery between the honking jeepneys and scooter streams of downtown Manila, Rizal Park is a place steeped in national history. It's hallowed ground, marked with more grand monuments to heroes than you can shake a grilled chicken foot at. In fact, it's the spot where Jose Rizal (hence the modern name of the park) was executed in 1898, a moment that lead to the strengthening of the Philippine Revolution against Spain. The park is also cracking people-watching territory, with al fresco chess boards, picnic places, and sculpture gardens.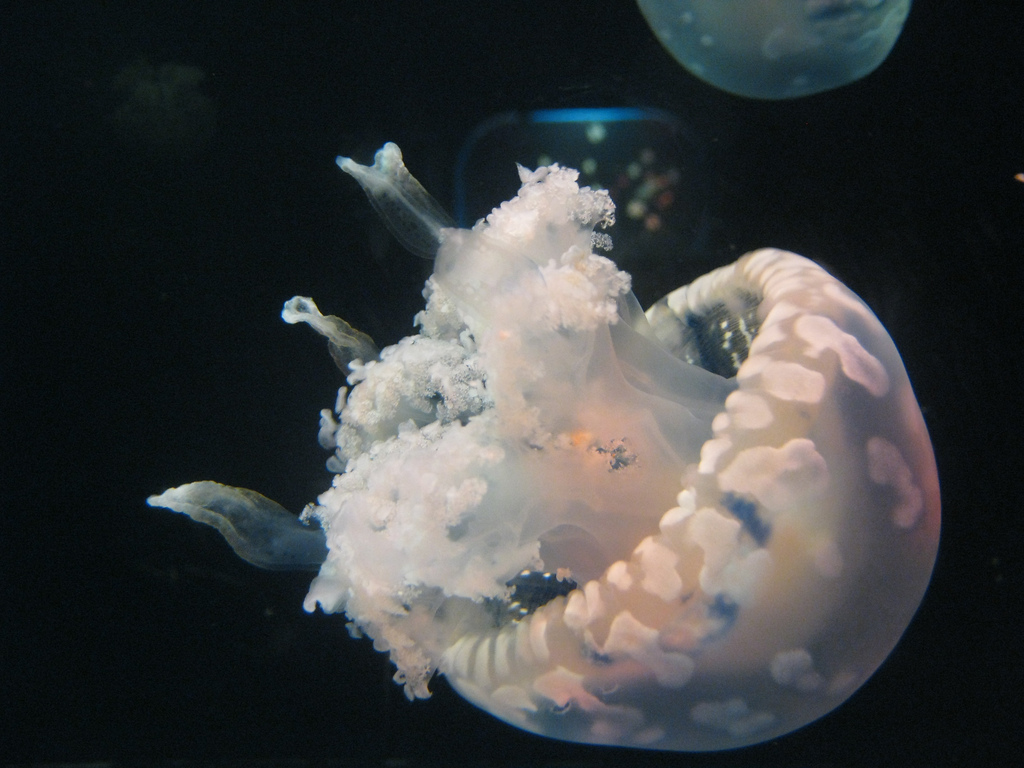 Manila Ocean Park
Just a stone's throw from Rizal Park is where you'll discover the huge Manila Ocean Park aquarium. A vast oceanarium that houses more than 14,000 marine creatures of all shapes, sizes, colors, and – perhaps a tad disconcertingly – venomous capability, it's the prime place to go for a glimpse of the country's famous underwater ecosystems if you're teaching English in Manila. From alien-like jellyfish to uber-cute seahorses to snapping sharks, there's bound to be something to take your mind off the past tenses and present perfects.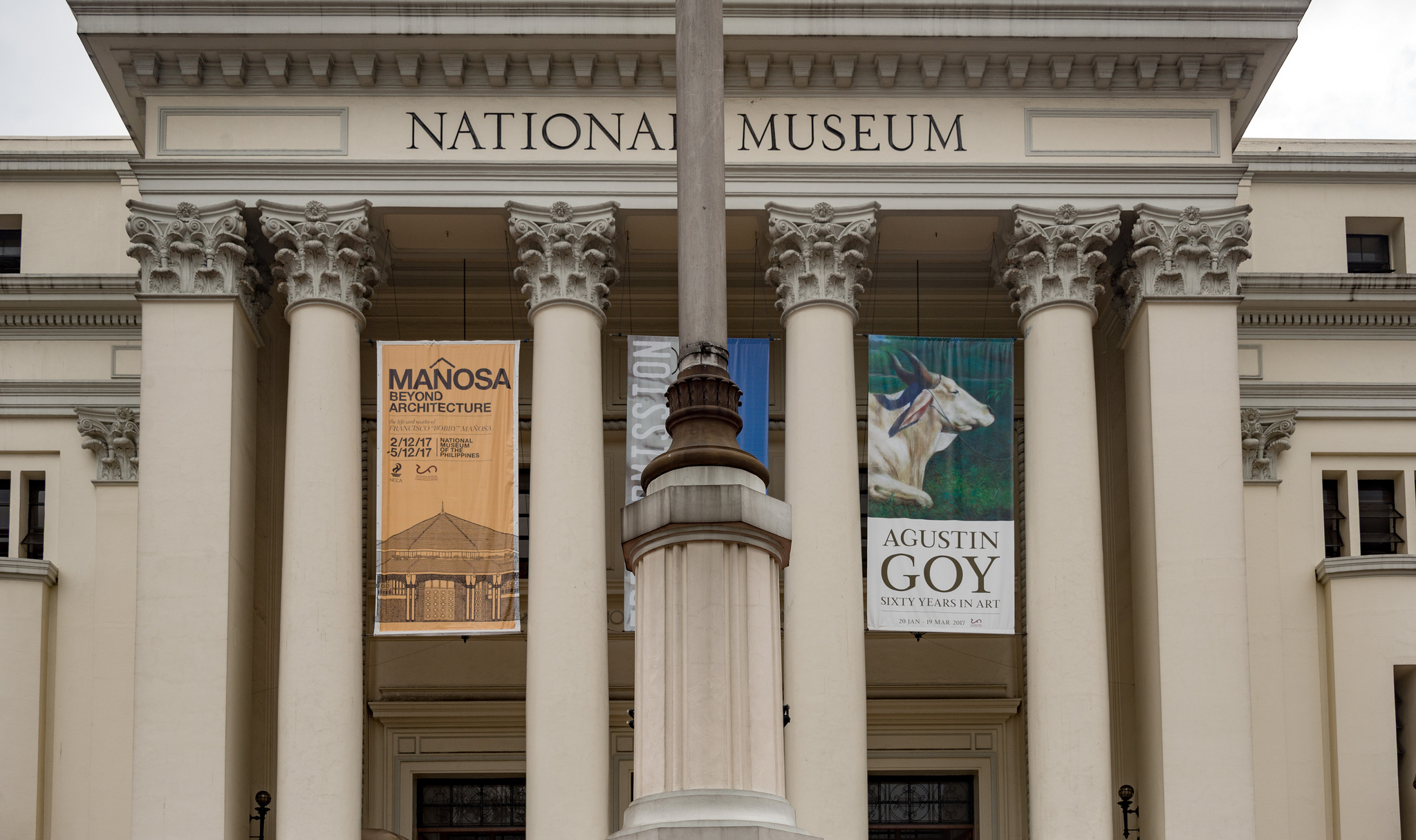 National Museum of the Philippines
If you plan on going to just one museum while you're teaching English in Manila, make it the colossal and prestigious National Museum of the Philippines. It's actually a conglomeration of several separate museums that pop up along the edges of Rizal Park and historic Intramuros, which means you've got a whole plethora of culture to get through. There are colonial portraits mixing with strange volcanic rocks between the fine art and geology collections, Filipino folk dresses rubbing shoulders with unique tropical healing herbs – you get the idea.
---
Of course, this sprawling capital has countless more must-see sights for anyone teaching English in Manila. If you're a veteran of the city, we'd love to hear your ideas in the comments below. Or, if you think it's time your got TEFL qualified and heading to the Philippines, be sure to check out our range of courses.