Rebuilding Kliyu: The Unveiling
Guest post by Ashley Mathews from Trek To Teach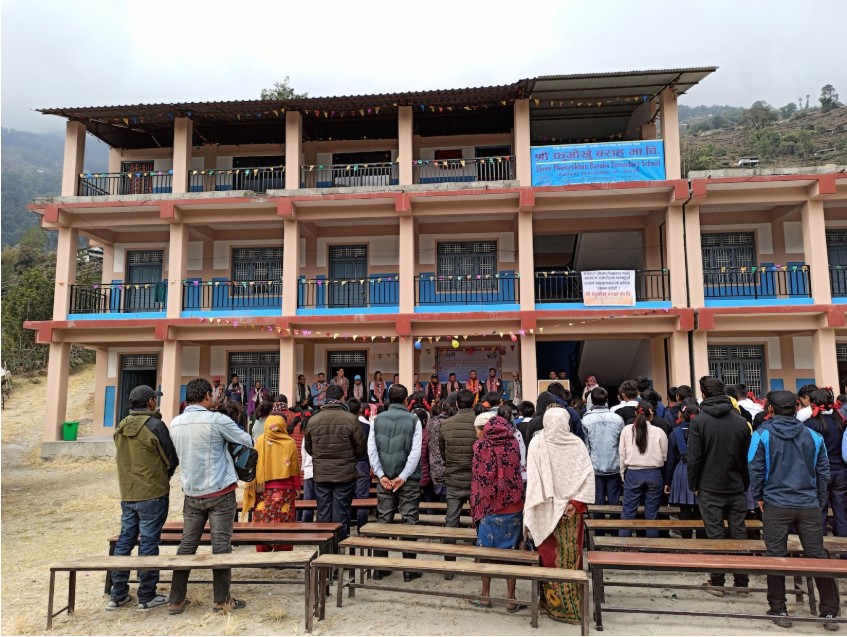 The clouds were gray but the weather couldn't hide the students excitement for the opening of their new multi purpose school building. Manish Chaudhry, the leader of the Kliyu rebuilding project, traveled to Kliyu on his eleventh bus ride from Kathmandu to Pokhara to wrap up the final touches of the building before the ribbon cutting ceremony.
He met with the construction committee to discuss the remaining tasks of plastering the floor, painting the inside and outside of the building and securing the plaque of recognition for the funding of the project. The plaque was created in Pokhara out of marble stone and carried up to Kliyu, a four hour bumpy jeep ride into the mountains. Manish armed the plaque with care so that it wouldn't break during travel on the unpaved road.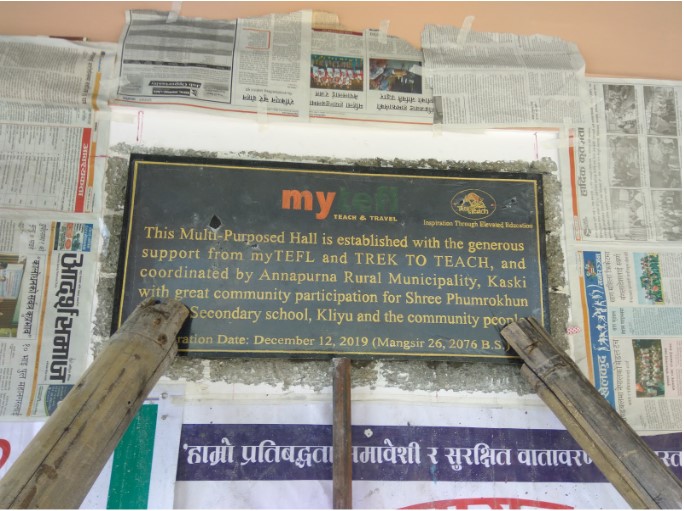 The construction committee, along with the help of Zoe, our Trek to Teacher placed in Kliyu, finished installing railings and painting the inside and outside of the multi-purpose hall at the school.
While one team worked on finishing the building, another team of students was assembled to dress up the building to prepare for the opening. Grade 9 and 10 students came together with the teachers to make all necessary arrangements and get the school ready for the day ahead.
Once everyone arrived, the ceremony began with lighting a butter lamp and offering a flower garland to Goddesses Saraswati to have good blessings brought upon the school, a common tradition in Nepal when opening a new space. On stage was the headmaster: Deepak Cheetri, Chairperson of Ward 10 of Annapurna Rural Municipality representing the official of Nepal government: Kumar Gurung the construction committee, the chairperson of the school management committee: Dambar B.K., the chief guest: Taimur representing myTefl, six Trek to Teach Nepali board members, and our four fall teachers. Everyone was welcomed with flower garlands and a Khata (scarf) before the program began. At 10:15 am the vice principal of the school gave a welcome speech. There were a couple of addresses from all the stakeholders involved and a song written and performed by students to welcome guests and give thanks and blessings for the hall.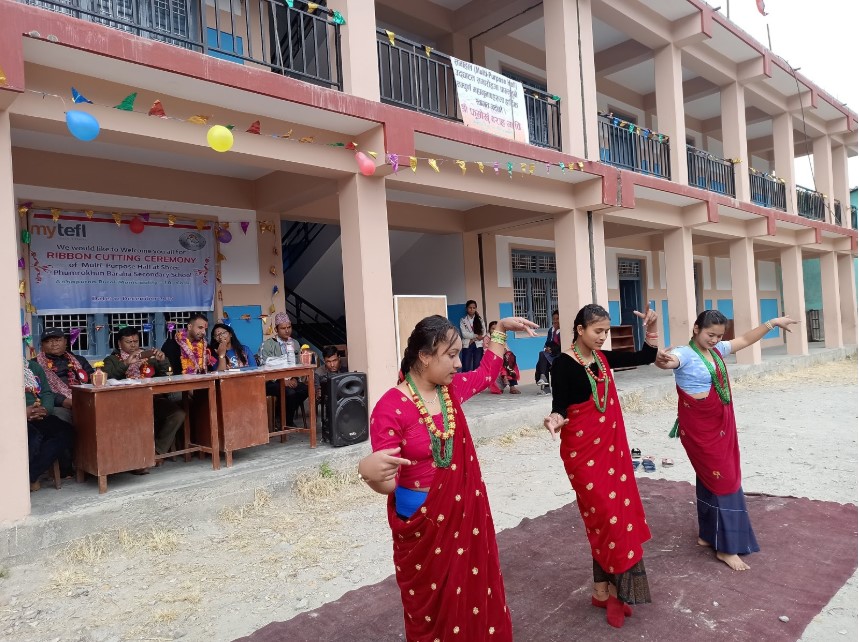 Respects were paid to the founder of the school, students performed a dance, followed by the headmaster of school thanking myTefl and Trek to Teach. Kumar Gurung gave words of gratitude for our organizations working together for a quick turnaround on this construction project.
The plaque was revealed and Taimur cut the ribbon opening the hall. The hall was decorated with balloons and banners along with the word "welcome" written in flowers. The school gave letters of appreciation to both parties as a token of love. Manish, Taimur and Zoe all shared thanks and appreciation which brought the program to a close.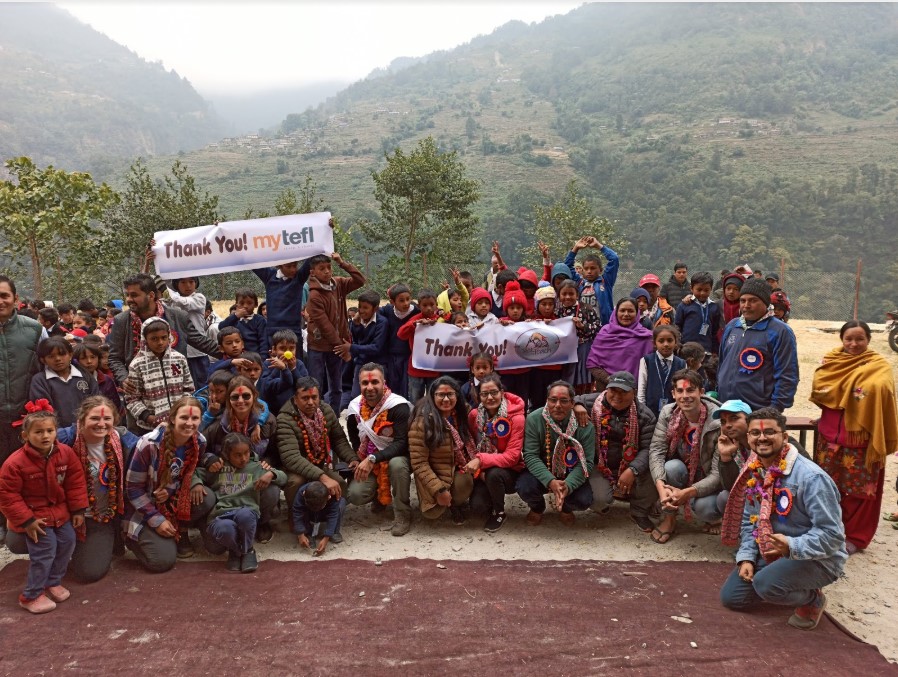 Stay tuned to hear about how the community uses their new space!