Places to relax when teaching English in Bangkok
So, you've chosen to go teaching English in Bangkok. Great decision. We love this city, and so do most folk who settle between the sleepless blocks of Banglamphu and the soaring skyscrapers of Sukhumvit. But BKK isn't the sleepiest of cities – that's for sure. In fact, there always seems to be a hurtling tuk-tuk, a sizzling pad Thai seller, or a suit-touting hawker in your face. To escape the fray, be sure to check out this list of places to go for rest and relaxation in the capital of the Land of Smiles.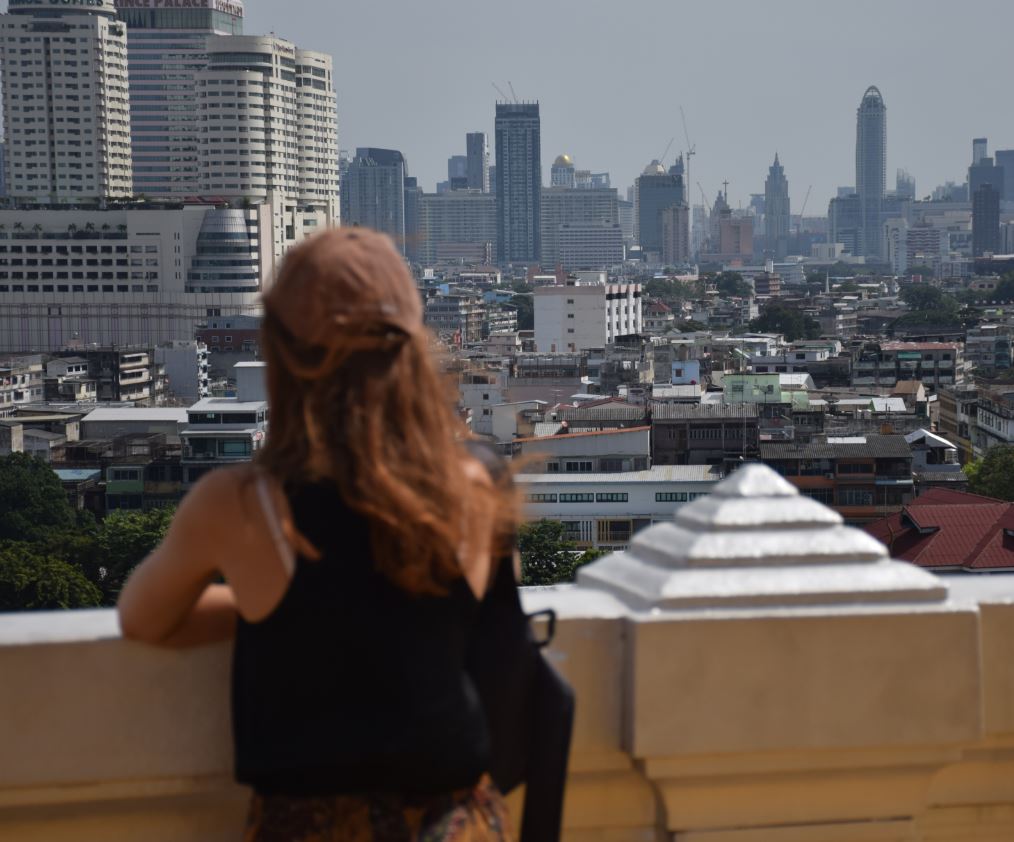 Wat Saket
Just a stone's throw from the buzzing backpacker hub of Khao San Road (a party there is a must!), the gleaming spires of Wat Saket stand high above the Bangkok skyline. At the center of the religious complex is the Golden Mount. It dates back to the turn of the 20th century, when rubble from a previous temple construction was converted into an artificial hillside and topped with a shimmering chedi. These days, it's one of the most recognizable Buddhist shrines in the Thai capital, and affords sweeping 360-degree views of the metropolis – look south-east to see the skyscrapers of Bang Rak towering through the clouds. Around the temple itself is a series of stepped walking paths, all shrouded by clusters of palm trees, ferns, Buddhist carvings, and rotating prayer wheels. 
Lumphini Park
Everyone in Bangkok loves a little stroll through Lumphini Park. A breath of fresh air and swaying palm trees create a place that's truly worthy of being the namesake of the Buddha's birth town. It's all anchored on an artificial lake that's peppered with drifting paddleboats when the weather's good. Meditation classes, yoga workshops, and picnics are the name of the game on the lawns. And there are lovely sitting spots shrouded by myrtle flowers and gabled pavilions – a fine spot for that sticky rice and mango lunch.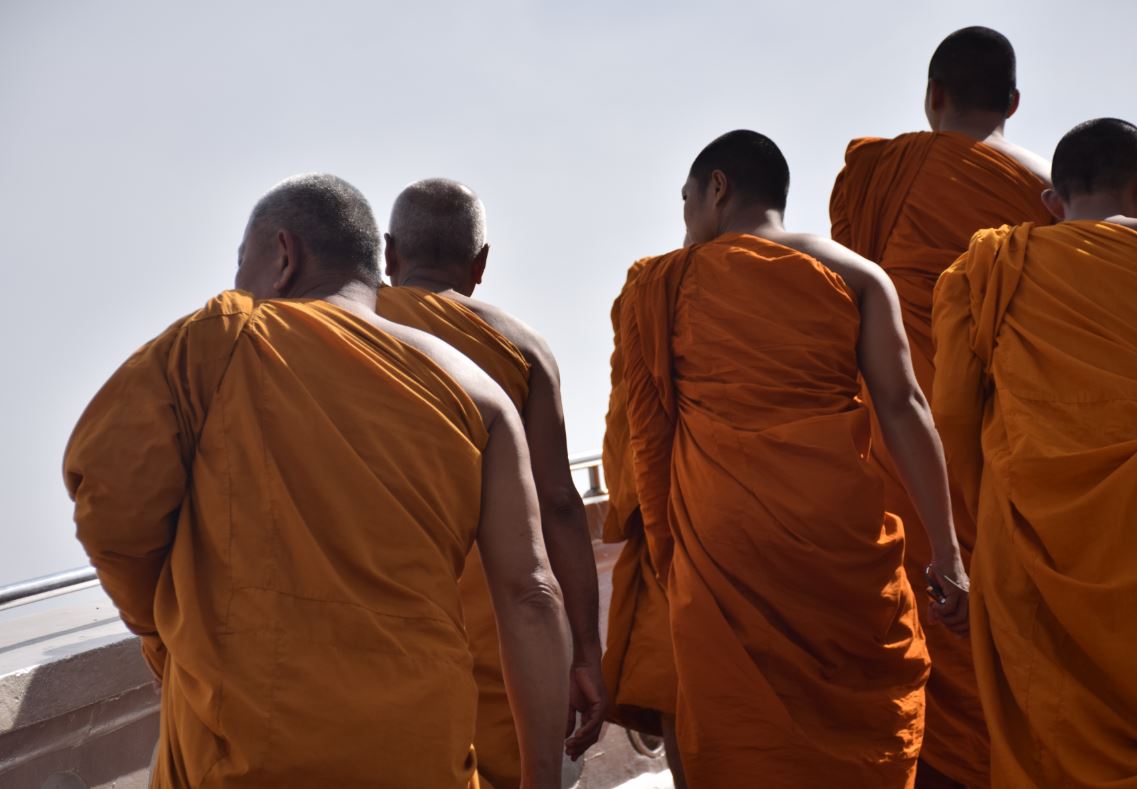 Benjakitti Park
A little off-the-radar compared to its compadre in Lumphini, Benjakitti Park rolls out off the traffic-clogged artery of Ratchadapisek Road. A manicured place of pristine flower beds and perfectly-positioned palm trees, it's popular with morning commuters who prefer two wheels to four. On its western side, there are bike parks and playgrounds, while the piece de resistance is surely the large water feature that reflects the surrounding skyscrapers.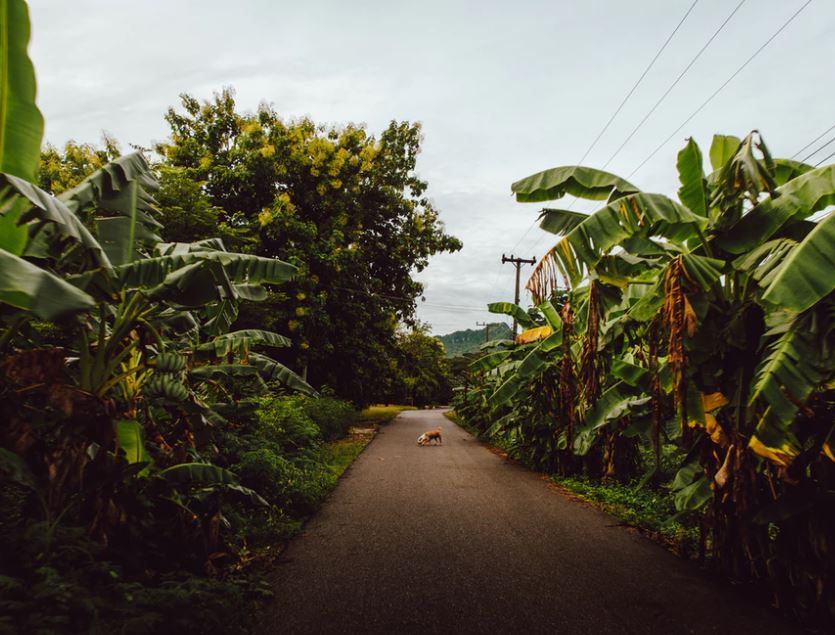 Kanchanaburi
A two-hour bus ride is all it takes to transport you away from the hustle of the big capital to the sleepy climbs of little Kanchan, as its affectionately known. Straddling the River Kwai between the low ridges of the Tenasserim Hills, this spot has long been a favorite retreat for those teaching English in Bangkok. On Friday and Saturday nights, dives like Sugar Member Bar and Jolly Frog fill with EFL folk and cold, clinking beers. The sunsets over the water are enough to take the breath away, glowing pink and red and ochre on the horizon. And the day after? How about oodles of WWII history and a dip in the cascading waterfalls at Erawan?
Romaneenart Park
Once a prison, now a park, Romaneenart is an interesting little clutch of greenery on Maha Chai Road. It's perfectly located for lunchtime breaks for anyone teaching English in Bangkok center, close to the Grand Palace or the canals of Ban Bat. Because it's not so well known as other mainstay parks in the capital, you can usually find a corner to yourself here. There are clusters of flowerbeds and some babbling fountains, all watched over by the dilapidated ruins of a disused correctional facility.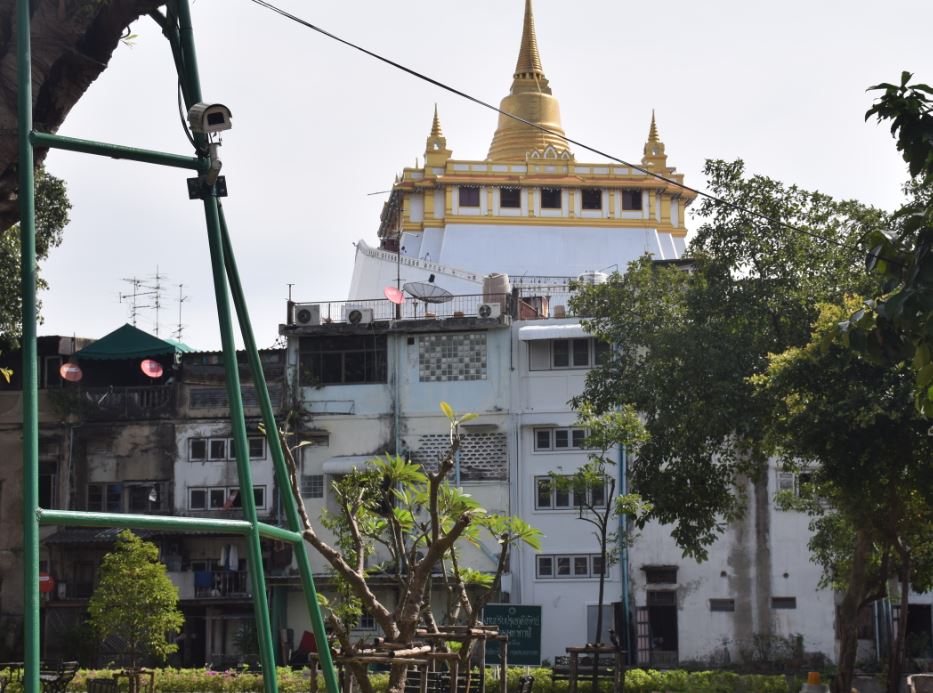 ---
Tempted by teaching English in Bangkok? The buzz of the big city joins with its serene parks to create somewhere that's a perennial favorite in the world of EFL. Don't miss out. Be sure to read all about our internships in Thailand and jobs in Thailand to get started. Or, if you just have something to add to this list, we'd sure love to hear your suggestions in the comments below.