COMPETITION: Win a 120-hour TEFL course on our Instagram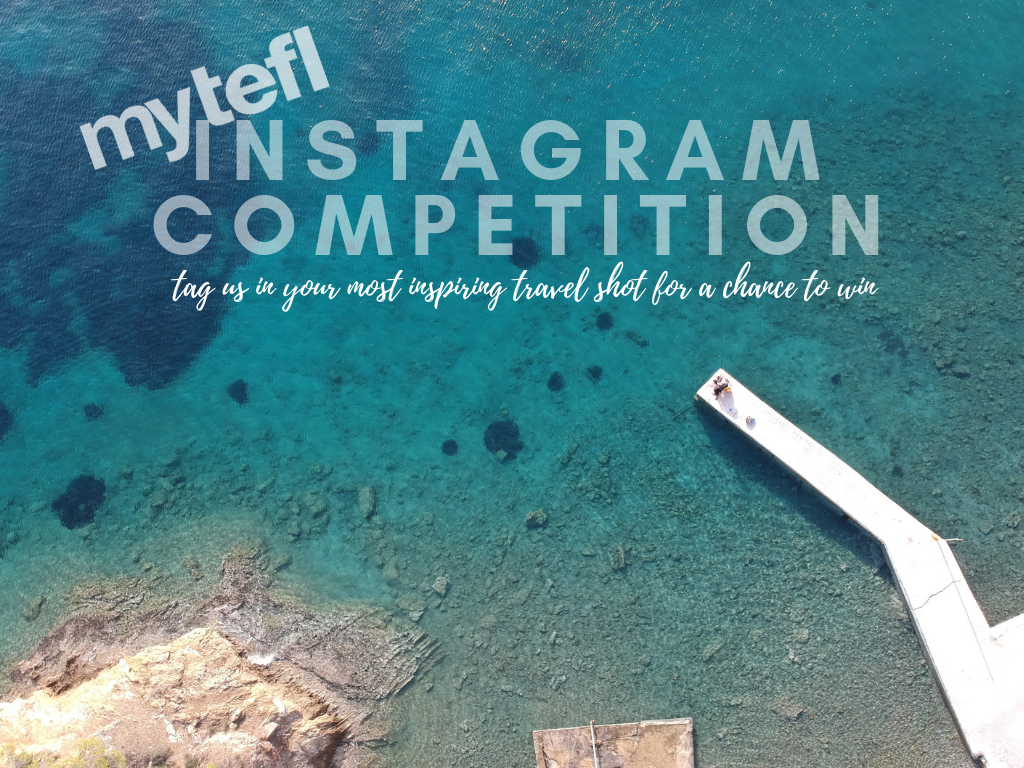 Due to our old Instagram account being hacked, we're proud to be bringing our new Insta into the world guns blazing with a special giveaway contest!
The rules are simple: Tag our new Instagram page (@myTEFL_teachntravel) in your best travel shot to be entered to win one of three myTEFL 120-hour professional TEFL courses!
The contest will run from the 1st of November to the 1st of December, and winners will be selected by us to be announced on the 10th of December.
So, go ahead and sift through those awesome shots from last year's vacation, your current travels, your past adventures; you never know – a new one might be just around the corner!
___________________________________________________________________
By participating in the contest, you agree to the following terms and conditions:
Photo must be owned/taken by contestant.
Contestant may tag us in as many photos as they like by 11:59 PM PST on November 30th.
Contestants must be active followers of the myTEFL (@myTEFL_teachntravel) Instagram page.
Contestants must be minimum 18 years of age
Contestants agree to allow myTEFL to use their photo/name/Instagram tag for advertising purposes.
Winners will be contacted via Instagram direct message and have 72 hours to respond after which they forfeit their prize, which will go to a runner up. The winners will also be publicly announced via other social media posts/channels.
The winners will have until 11:59 PM PST on the 20th of December to sign up and begin their course, after which they have not registered, they forfeit their prize.
Winners may choose to transfer their prize to a 3rd party, the same rules apply – they must be signed up by the 20th of December or forfeit the prize.
The prize is only the cost of tuition, any further expenses (extensions, hard copy certificates, notarization etc.) will be the responsibility of the contestant
Anyone may enter to win, but myTEFL is not responsible if contestant is unable to be directly placed with employment for any reason.
MyTEFL is not responsible for any injury or misfortune that may befall the contestant as a result of the contest or subsequent employment.
This contest is in no way endorsed, sponsored, administered or associated with Instagram.