So, you want to teach English in Spain? Of course you do. This sun-kissed country is often considered the top TEFL destination in all of Europe. From the wave-slashed lands of the Basque Country up north to the glimmering beaches of the Costa del Sol down south, it's a place of endless treasures and priceless experiences. The cities – Madrid, Barcelona – are bucket-list spots laden with historic wonders and buzzy nightlife districts. The backcountry is a wild and mythic place of soaring sierras, ski resorts, and white-painted villages that have been lost in time. Take us there now!
On top of all that, it shouldn't be too hard to teach English in Spain. There's a HUGE cohort of people in the country who want learn English privately, while state schools now teach English from ages as young as three. What's more, good English skills have become increasingly important in a country that continues to grow after a pretty hard 2008 crash, with a burgeoning global tech and renewables sector. Basically, lots of people want what you're selling.
This ultimate guide to those looking to teach English in Spain covers everything from salary expectations to what the TEFL jobs market is like in the home of Rioja and flamenco. Ready? Let's go…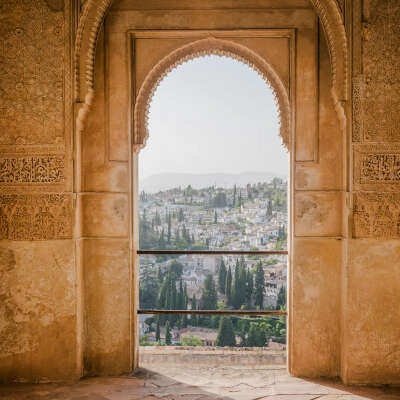 The TEFL jobs market in Spain
There's good news for those keen to teach English in Spain – the job market here is booming. Okay, so it's not quite as booming as Thailand or Korea, but it's one of the most active TEFL markets in Europe for sure.
One of the main reasons for that is actually the financial crash of 2008. It hit Spain hard, and pushed youth unemployment to record levels. The result was that loads of people looked elsewhere for work, which increased the importance of English skills. Today, an estimated 27.7% of Spanish people speak English in some shape or form. More than that, a whopping 77.9% of the people in Spain who said they were currently learning a second language said that they'd chosen English.
But it doesn't end there. There's also a huge uptake of English tuition within the Spanish state school system. 99% of institutions have English on their foreign language curriculum, and classes in those can start from the age of three! That's added to the demand for native-speaking classroom assistants.
The takeaway here is that finding a job in Spain as an English teacher shouldn't be much of a chore. The ELT market is alive and kicking and there are all sorts of positions up for grabs, from business English to classroom assistance in state-run schools.
Population: 46.9 million
Language(s): Spanish, Basque, Catalan, Galician
Currency: Euro (EUR, €)
Capital city: Madrid
Estimated salary: €1,200-€1,500 ($1,560-$1,800)
TEFL teacher salary in Spain
For those teaching English in Spain, salary expectations are actually pretty good.
A ballpark figure for first-time teachers on a normal contract would be around the €1,200 ($1,560) per month mark. That could increase to up to €1,800 ($2,100) for the top jobs in the bigger cities – Madrid, Barcelona, Valencia – but could also drop to around €700 ($843) for more rural locations, although the cost of living drops to balance that out.
Private tuition can be a great little side earner in Spain. One-on-one sessions are usually charged at between €10-20/hour ($15-$30). Just check with your main employer that it's okay to offer private lessons while also working on your normal teaching contract. Some schools do prohibit that.
Visas for teaching in Spain
Prior to Brexit, Spanish schools tended to prefer working with UK nationals. However, British teachers are now in the same position as Americans and Canadians. Everyone heading to teach English in Spain will need to either apply for a Spanish working visa (which can be notoriously hard to get), enroll onto a government-sponsored working program, or choose to go the student visa route.
We usually recommend the latter. It's the simplest option and allows for up to 20 working hours per week, which is the normal schedule in Spain anyhow. Opting for the student path also means you'll get to pursue some of your own language studies while you're over in Spain. Ariba!
We offer visa assistance as part of our Spain TEFL jobs program to help you wade through all the admin.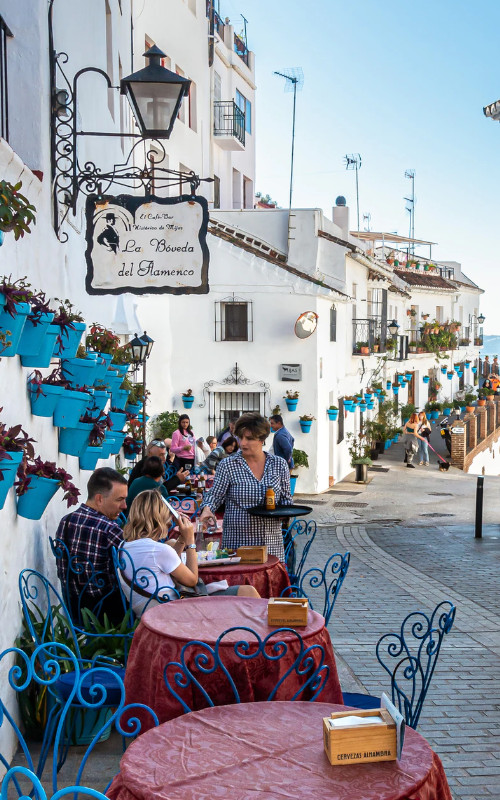 Requirements to teach English in Spain
So, what will you need to start teaching English in Spain? The requirements are pretty in line with other major European TEFL destinations. First off, you will 100% have to have:
Native or native-level English
The following requirements aren't necessary, but they will help. They could also help pave the way to those high-paying Spanish TEFL jobs.
Teaching experience
University or equivalent higher-education degree
Term times and working hours in Spain
The Spanish teaching term is split into three roughly equal portions. The first autumn term runs from the start of the year in early September to around Christmas in December. The winter term then starts again in January and goes until Easter. The summer term is the last and runs from after Easter to the middle of June. By then, it's far too hot to be learning English and it's time to get to the beaches of the Costa Brava!
The number of hours you work per week will vary from contract to contract. Lots of schools will offer up to 20 hours per week. That ensures employees can stick to the limitations of their student visa. If you score a position as a Language and Cultural Assistant on the state school program in Spain, you can expect between 15-20 contact hours each week. Private tutors are free to manage their own schedule, but they're likely to be unsociable hours – Spaniards tend to siesta in the mid afternoon and eat late, so expect plenty of evening or early-morning bookings.
Where to teach English in Spain?
Teach English in Spain and you'll be working in one of the jewels of Europe. Spreading over a vast corner of the Iberian Peninsula, it's got all sorts for nature lovers, from the come-laze-on-me sands of the Costa del Sol to the soaring Sierra Nevada mountain ranges. Cultural experiences abound, too, from nights in the tapas bars of Madrid to wanderings through the Gothic Quarter of Barcelona. Then you've got the food – a smorgasbord of paella, Iberico hams, country cheese, and uber-tasty wines. Need we go on?
There's demand for English teachers right across Spain. However, it's at its highest in the major towns and cities. They'll also offer slightly higher wages, not to mention a seriously immersive bienvenidos to the land of sangria and sierras…
Teach English in Spain: Where to begin?
Ready to get started on your Spanish TEFL journey? We're at hand to help…
Sign up to our 120-hour TEFL course (the one most employers in Spain will look for). After that, you can get applying for jobs yourself.
Enroll on our Live & Teach in Spain program. It guarantees a job placement that pays between $565–$1100 USD/month, pre-departure support, and the option of subsidized accommodation when you arrive.
FAQs about teaching English in Spain
Can you get English teaching jobs in Spain without a degree?
You can get English teaching jobs in Spain without a degree. However, a lot of employers list a college degree or equivalent as a requirement, so your options might be limited. It's also the case that jobs that accept applicants without a degree tend to pay a little less.
What's the average Teaching English in Spain salary?
The average teaching English in Spain salary varies from around €700/month to as much as €2000/month. That's a range of               $800-2,400/month. Your wages will depend on where you work, what sort of job you get, and how many supplementary hours you're able to do as a private tutor.