If you're heading off to teach English in the Czech Republic, you're in for an enthralling journey. There are loads of reasons why this amazing country in the heart of Central Europe has risen to become one of the main TEFL destinations on the continent. There are loads of jobs, a burgeoning English-learning market, and relatively high pay compared to the cost of living. More than that, the country brims with history and culture, art and wild natural landscapes. You won't get bored…
Weekends away from the classroom might be spent wandering the majestic castle at Kutna Hora or delving into the spooky crypts of the bone church at Sedlec. You can hike the soaring Krkonoše mountains, and ski down them too, or walk the lush hills and hops farms of rolling Bohemia. There are also elegant spa towns like Karlovy Vary, hip student party cities like Brno, and – of course – the energetic and ethereal capital of Prague.
This ultimate guide is aimed at those looking to teach English in the Czech Republic. It should offer an all-round introduction to what it's like for would-be teachers in the home of unpasteurized beer and dumplings, along with estimations on salary levels, what sort of jobs are up for grabs, and what qualifications you'll need to get started…
The TEFL jobs market in Czech Republic
Since the fall of the Berlin Wall, the Czech Republic has grown and grown into one of Central Europe's strongest economies. It's shifted from heavily agricultural to primarily service based (60%) and ranks in the top 25 countries on the Global Innovation Index and Index of Economic Freedom. All that adds up to a place that's outward-looking, international, and ready to do business across the globe.
And if that sounds like somewhere where English language skills are heavily sought-after, that's because it is! The Czech Republic sits at 19 out of 100 in the EF English Proficiency Index, meaning English as a second language is more widespread here than in 80 other developed countries. It's really common for corporate jobs and tourism jobs – both major drivers in the Czech economy – to list English as one of the main skills applicants simply have to have, too. Basically, what we're saying is that you should be in pretty high demand in these parts!
Population: 65 million
Language(s): Czech
Currency: Czech koruna (CZK)
Capital city: Prague
Estimated salary: 17,000-25,000 CZK ($800-$1,200 USD), up to 30,000 CZK with private tutoring on top
Types of TEFL jobs in Czech Republic
There are lots of different sorts of roles for TEFL graduates to get stuck into in the Czech Republic. The most common types are: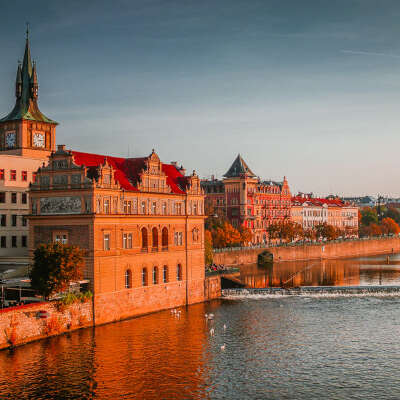 Public schools – There are jobs in the state-run public schools in the Czech Republic, but they are quite rare. Strong competition from both international applicants and Czech-qualified teachers combines with tight requirements. The payoff is job security and long-term contract work.
Private language schools – The main go-to for the vast majority of people who teach English in the Czech Republic, private language schools offer a consistent stream of work to native and native-level English speakers. There are over 100 in Prague alone!
International schools – There's quite a large cohort of international schools in Prague especially. You'll need higher-level TEFL qualifications and education qualifications (CELTA, PGCE, or an education BA) to think about applying.
Private tutoring – Private tutoring on the side is 100% allowed in the Czech Republic. In fact, there's a booming demand for it. Loads of TEFL teachers do this to supplement their income.
TEFL teacher salary in Czech Republic
TEFL teachers in the Czech Republic enjoy some of the higher salaries in the region. On a normal contract of around 20-25 hours per week teaching in a private language school in Prague or another major city, you're looking at pulling in between 17,000-25,000 CZK ($800-$1,200 USD) per month.
As we've said, many teachers will supplement their take-home with private tutoring. That's usually charged at between 320-550 CZK/hour ($15-25). A typical schedule might involve 10 hours per week of that, which brings that monthly total up to around 30,000 CZK, in line with the national average.
Visas for teaching in Czech Republic
EU citizen? There's good news – you won't need a visa to teach English in the Czech Republic. You'll just have to follow the guidelines for new arrivals in the country, which means registering with the local authorities after your first 90 days.
International arrivals from big TEFL grad markets like the UK, the US and Canada will have to follow a different process. There are essentially two visa options.
Zivnostensky List – Known locally as the Zivno, this is the most common visa type for English teachers in the Czech Republic. It's sort of like a freelancer visa that lets you operate a single trade. Remember that means you'll be treated like a company, making you responsible for your own taxes and returns. The Zivno (allowing you to work) is paired with a long-term residency visa (for legal access to the country). The application for the two combined can take up to six weeks and costs around $500 to complete.
Czech working visa – A much more heavy-duty visa that requires the sponsorship of an employer. It's unlikely you'll opt for this one unless you're taking up a long-term role in a Czech university or public school.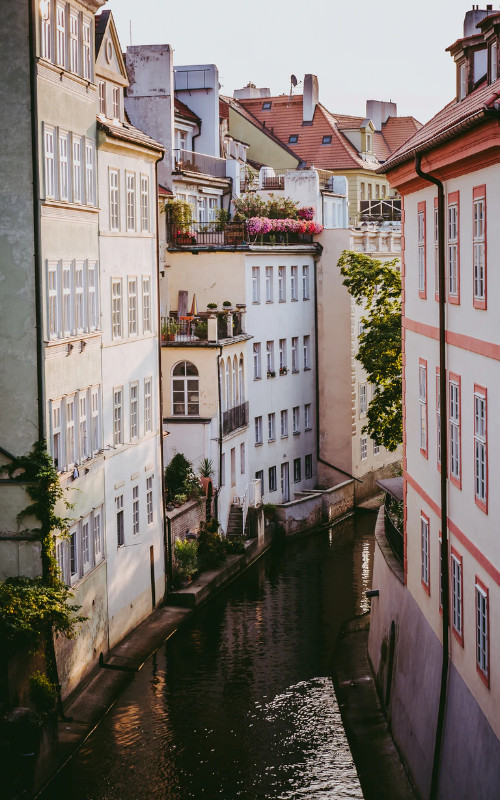 Requirements to teach English in Czech Republic
The Czech Republic follows the trend in Europe in that the basic requirements for TEFL jobs are a college degree and a TEFL certificate. The first can be in pretty much any subject. Your employer won't really care if you're a maths major or a zoology grad, it's just the level of education that's asked for. When it comes to a TEFL, most schools will list a 120-hour course, as that's the industry standard on the continent.
A few caveats: Teaching English in Czech Republic without a degree isn't impossible. It's no cinch either. There's a big demand for TEFL teachers in this corner of Europe, so places might be willing to bend their requirements if a candidate proves they're worth it. Showing you've got previous teaching experience and other transferable skills at the interview stage is key here.
Term times and working hours in Czech Republic
The Czech teaching term runs from September to July each year. It's split into three parts by autumn, Christmas, and spring holidays. The latter are different for different parts of the country, so you'll find you don't have the same time off in Prague as you do in, say, Brno or Liberec. The year finishes for the summer on July 1.
Normal teaching contracts in Czechia involve about 15-25 hours a week. The likelihood is that you'll be working in a private TEFL school. That means your work will need to fit around school and business hours (if you're teaching adult classes), so expect lots of evening sessions, early morning sessions, and even some weekend teaching.
Cost of living in Czech Republic
The relatively low cost of living is something that's helped to make the Czech Republic such a favorite of TEFL teachers heading to Europe. Outgoings here are likely to be just a fraction of what they are in France or Germany. What's more, Prague is rated as a whopping 47% cheaper than New York City, so those hard-earned dollars should stretch further than they do on home shores.
Some example prices of day-to-day outgoings:

Pizza in a restaurant: 140 CZK ($6.50)
Beer in a bar in Prague: 45 CZK ($2)
A liter of milk: 19 CZK ($0.50)
A coffee in a coffee shop: 50 CZK ($2.30)

Most estimations put average monthly expenditure here at between $500-750/month without rent.
Where to teach English in Czech Republic?
From the ski fields of the Sudetes Mountains in the north to the moody beer halls of underground Prague, the haunting Gothic castles of Kutna Hora to the wild forests and hills of Bohemia, there's plenty to entice would-be teachers to the Czech Republic. Oh, and another thing: The nightlife is fantastic – the beer is the best in the world! You don't get beaches in this landlocked country but there's a whole load else besides.
Here are just a few spots you should consider if you're keen to teach English in the Czech Republic…
Teach English in the Czech Republic: Where to begin?
Here's how to start that journey to teach English in the Czech Republic:
Complete your TEFL course – We offer an industry-accredited 120-hour TEFL course that's perfect for the vast majority of jobs in the Czech Republic.
Apply online – Lots of employers in the Czech Republic will advertise positions online before anything else.
Go to Czechia – There's a high turnover of teachers in the Czech Republic and things often move fast from interview to employment. Being on the ground and ready to start work can really help matters. The key hiring periods are in the summer prior to September's term start and around Christmas.