So, you want to teach English in Italy? Of course you do! This boot-shaped land at the south end of Europe is surely one of the most tantalizing places to start that new life. And we're not just talking about those cheese-topped, uber-fresh Neapolitan pizzas. This is also the home of the sun-kissed Amalfi Coast, the impossibly romantic Bay of Naples, the eternal ancient treasures of Rome, rolling Tuscany, the jagged Dolomites, glistening Lake Garda – we could go on for hours and hours.
But the spellbinding nature of the country itself is only one chapter in the long novel that is Why People Want to Teach English in Italy So Darn Much. Okay, we made that novel up, but the point is that Italy has lots going for it on the TEFL front. Average salaries are a generous €820-€1,450 ($1,000-$1,800) a month, the climate is considered one of the finest on the continent, and there's a fantastic expat and international community already established on the ground.
This guide runs through everything you need to know if you've set your sights on the home of the Colosseum and Lake Como for your next EFL adventure. It's got detailed information on living costs, pay levels, visas, and a whole load more…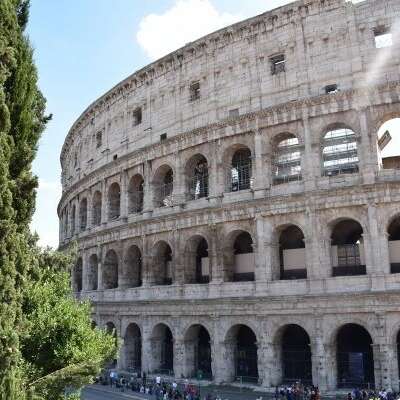 The TEFL jobs market in Italy
Generally speaking, there's very high demand for English teachers in Italy. Much of that has been fueled by a mass migration of people from rural areas to cities in the last 20 years. Some places in the mountains of Sicily and the long-lost hills of Arezzo are now all but deserted, their onetime inhabitants having flocked to Rome, Milan, and Florence on the hunt for jobs. What's more, city living and city working tends to be heavily corporate and globalized, which, in turn, demands good English skills. Viola: There's a direct link between the fact that over 70% of Italy's population is now urban and recent upticks in demand for native speakers.
On the flip side, TEFL jobs in Italy rarely go unfilled or hang around for very long. Teachers from all over have their eye on this sun-kissed corner of Europe. Don't expect to be alone when you start applying to schools! The overall result is a rather balanced and healthy industry that sees plenty of turnover of staff every year and lots of opportunities for TEFL grads with the right qualifications.
• Population: 60 million
• Language(s): Italian
• Currency: Euro (EUR, €)
• Capital city: Rome
• Estimated salary: €820-€1,450 ($1,000-$1,800)/month
Types of TEFL jobs in Italy
Unlike in some European TEFL destinations, state school positions aren't really on the table in Italy. They are largely reserved for permanent Italian residents or Italian university grads. TEFL teachers are mainly looking at private language schools and private tutoring. Thankfully, there's no shortage of those. One estimation counts almost 400 private schools across the country, and over 40 in Rome alone. Phew!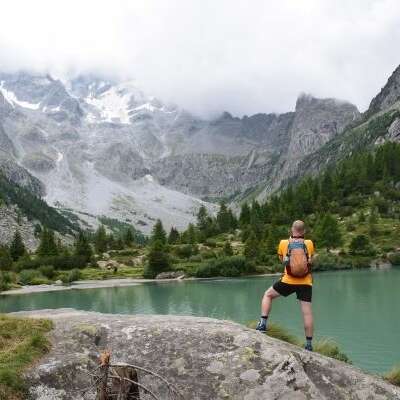 Private language schools – These are privately run institutions that usually run courses in multiple European languages. English remains the highest in demand, though, and could be anything from dedicated B2B business English courses to young-learner English for pre-school kids. What you earn, how much you work, and your weekly schedule will all come down to negotiations with individual language schools.
Language summer camps – Italy is one of the hotspots for European summer camps. Lasting between one and six weeks, they're a fantastic way to test out the TEFL industry while also gaining valuable experience, not to mention a good way to earn some extra cash during the Italian school breaks. Oh, and did we mention that they often take place in stunning locations, like the craggy Italian Alps or Tuscany, for example?
Tutoring – Private tutoring can be a lucrative way to bolster your monthly income. Few teachers rely solely on this, but something like four or eight extra hours a week is normal. Expect demand to be much higher for private tutors in bigger cities like Rome and Milan.
TEFL teacher salary in Italy
Pay in Italy can vary a whole load depending on where you're headed (Rome generally means more money than smaller spots like, say, Bolzano). It also depends on how good a negotiator you are. That's because every teacher agrees a salary with their private school before they start work. Teachers with more experience or better qualifications have more to sell, which is why we often recommend coming to teach English in Italy with a BA degree or some previous teaching work already on the CV.
A ballpark figure on salary for work in a private language school in a medium-sized Italian city is about €15/hour ($18). That's pretty good. At 20 hours per week (a normal contract), you're looking at raking in around €1,200/month ($1,461). You'll be able to charge more for private tutoring. For that, average hourly rates are about €20-€40 ($24-$48).
Visas for teaching in Italy
It's way easier for an EU citizen to be able to teach English in Italy. Anyone with a valid EU passport is free to settle in the land of pizza and pasta, take up a job, drive, start a family – you name it. The only requirement is that you register your residency within three months of arriving in the country. You'll also be responsible for paying your own taxes and social security.
Things are bit trickier for US, Canadian, Australian, British (since Brexit), and New Zealander graduates, or anyone else looking to teach in Italy who's not from the European Union. Full-on work visas here are very hard to come by. The process is drawn-out and pretty demanding. Most schools won't even go for them, and it's not uncommon to be asked to work under the table on a tourist visa.
That's not ideal as it's technically illegal. What's more, there are possible workarounds that will keep your teaching in Italia all above board. They include student visas (which allow you to work for a set number of hours each week while you also study in Italy) and work programs like Evocation (who offer teaching positions in Italy, but contracts based in the UK). You can always contact your local embassy and the school where you're going to be working to formulate a proper visa plan.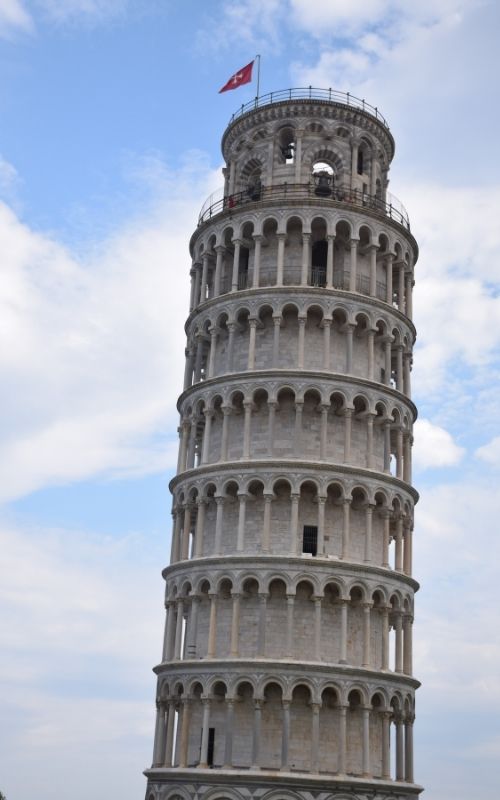 Requirements to teach English in Italy
Because most TEFL positions in Italy are in private language schools, it's really up to individual businesses to set the rules when it comes to requirements. That said, in our experience, you will simply have to have the following before you can consider teaching English in Italy:
A TEFL qualification – Most Italian schools make this a red line. In fact, most schools in Europe will make this a red line. Get yourself at least a 120-hour TEFL qualification from an accredited provider.
University Degree – Not having a degree isn't the end of the journey if you're determined to teach English in Italy. There might be some schools in smaller towns and rural destinations willing to hire you, and summer camps often have lower requirements. That said, for 99% of the positions in 99% of the country, a bachelors will really help matters along.
Native-level English – The vast majority of teaching positions will ask for "mother" applicants only. That means mother-tongue English speakers, or native English speakers. We've seen these rules bend for the right candidate, but you will have to have impeccable English if you're not a native.
Term times and working hours in Italy
One of the great things about teaching English in Italy is that it often comes with a whole load more flexibility than in other European and Asian TEFL destinations. There's rarely a binding contract that demands a certain number of hours each week. Instead, teacher and school agree on a rate and the teacher is free to take on however many hours they like at that particular institution, provided they're available, of course.
For that reason, lots of teachers will mix and match the schools they work with, and then top the lot up with some lucrative private tutoring sessions on the side. You can also work online to add extra hours. In the end, we'd say most teachers in Italy work between 15-30 hours per week.
Private language schools usually run their programs to match up with the state school terms. That means you'll work most of your hours between September and June, with holidays at Christmas and at Easter, along with other breaks sometime towards the end of January or the start of February. TEFL summer camps in Italy run between June and August.
Italy isn't the cheapest destination in Europe. It's also not the most expensive. The main problem for those looking to teach English in Italy is that the cost of living can skyrocket in the main towns and cities, which also happen to be the places with the highest demand for TEFL workers. To give you an idea of what that means, here's a selection of average costs in Rome…
A lunch in a casual restaurant: €14 per person ($17)
An espresso at the bar (how the Italians do it!): €1 ($1.20)
72-hour ticket for all interconnected public transport: €18 ($21)
A beer in a bar: €6 ($7.30)
Where to teach English in Italy?
Pizza, pasta, snow-capped Dolomite peaks, shimmering Adriatic seas, ancient history relics you can't even begin to imagine, sultry summer days in Tuscan vineyards – there are oodles of reasons why this land is up there with our favorite TEFL spots. Here are just some of the places you might want to consider if you've decided to teach English in Italy this year…
Teach English in Italy: Where to begin?
The obvious place to start that Italian TEFL odyssey is with a TEFL course. Virtually every school in every country in Europe will require an industry accredited certificate that shows you're qualified to teach English. We offer an award-winning 120-hour professional course that you can complete entirely online before jetting over to the limoncello-soaked land.
And we 100% would recommend heading to Italy before you start searching for a teaching job. Not only is it far easier to hand out CVs and contact potential employers if you're already on the ground, but it's very rare for Italian schools to conduct online interviews. Things are done old-school here; largely face to face.