The best islands to escape to when teaching English in Thailand
Teaching English in Thailand might not be a one-way ticket to gorgeous beachfronts and swinging hammocks by the sea. In fact, most job opportunities in the Land of Smiles are in larger cities like Bangkok or Chiang Mai. However, you can rest assured that glorious islands with shimmering shorelines are only ever a short flight or bus ride away, so always have the board shorts, bikinis, and sunscreen a-ready and waiting!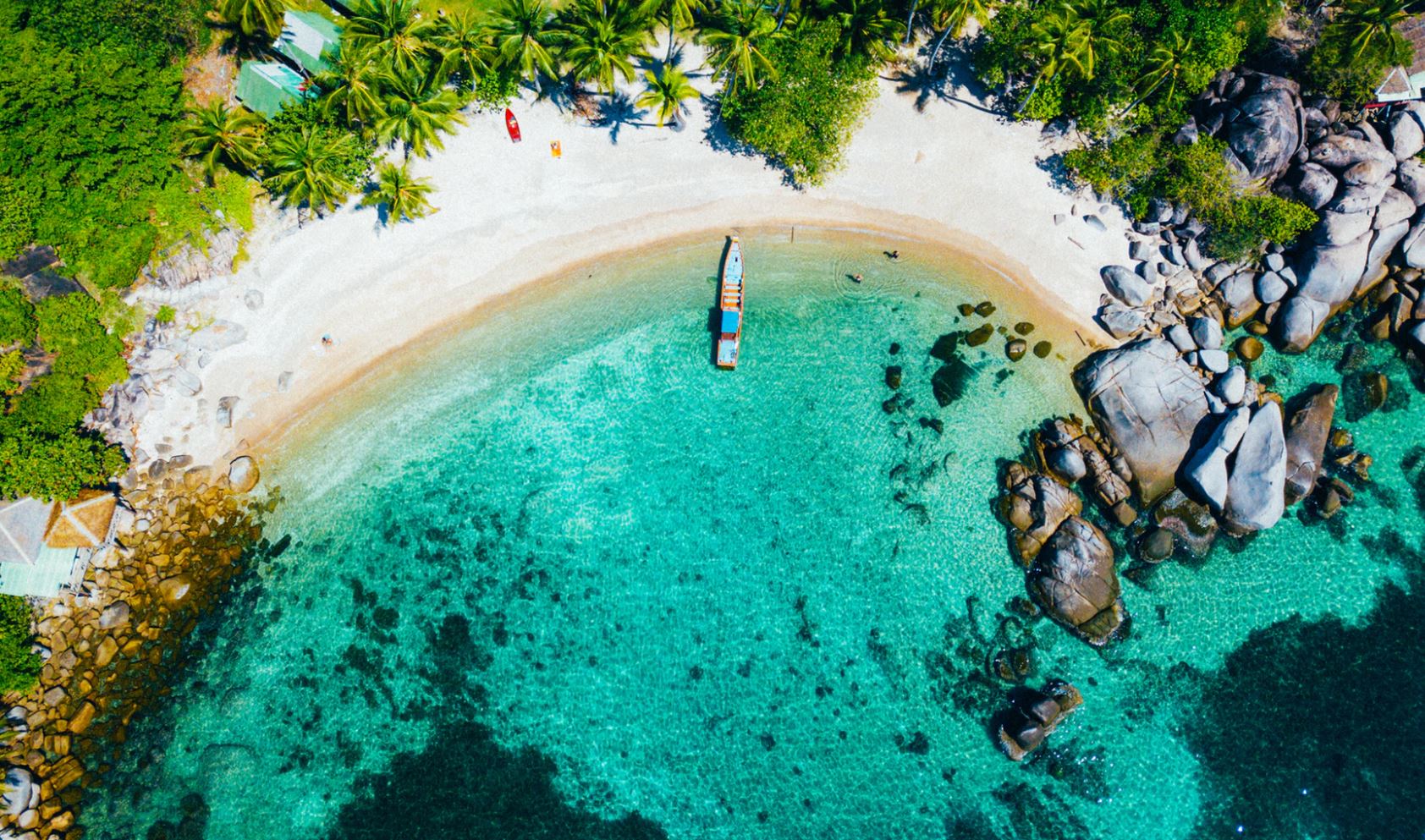 Koh Phangan
Calling all hedonists – Koh Phangan is the island for those who want to party, let loose, and glug bucket cocktails on their weekends while teaching English in Thailand. It was made famous by the massive blowouts of the Full Moon Party, which are now attended by nearly 30,000 revelers each month! But it's not all neon and late-night vibes. There are also gorgeous sand stretches in places like Salad Beach and Chalok Lum, along with mystical Buddhist temples where you can meditate and contemplate.
Koh Jum
Shh – don't tell anyone about Koh Jum! This is one of Thailand's best-kept secrets, and it's probably best that it stays that way. A tiny speck on the map of the Andaman coast, it's tucked into the bays around bustling Krabi. Shaped like an upside triangle, the whole isle unfolds in stretches of palm jungle. At the shoreline, it spills into reefs that look simply paradisiacal during high tide. There are a number of handsome beach hotels lining the west coast, some even touting infinity pools and massage cabanas just meters from the waves!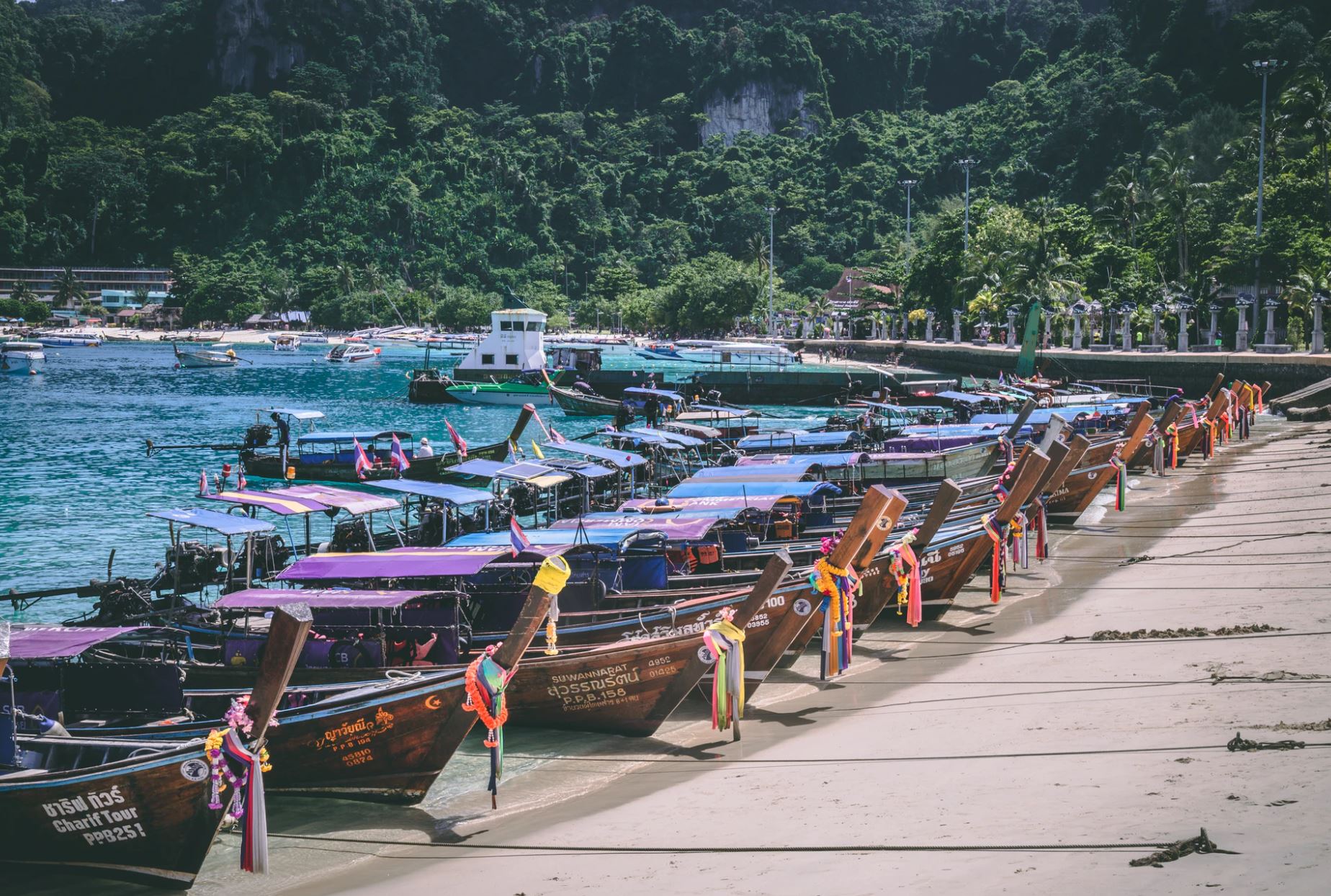 Koh Phi Phi
Everyone teaching English in Thailand should have the jaw-dropping Phi Phi archipelago on their to-do list. This place is simply amazing. It rises like a great cathedral of jungle and stone from the glinting Andaman Sea, with karst cliffs soaring straight up from golden beaches where monkeys swing in the sea grapes. Koh Phi Phi Don is where the action is. Bag yourself a bungalow there and you'll be able to enjoy the laid-back vibes of Tonsai Bay, Long Beach, and even boat trips out to the lagoon that once featured in the movie The Beach!
Koh Samui
Koh Samui is blessed with its very own airport, which makes it easily accessible for most folk teaching English in Thailand's larger cities. It's also the stuff of vacationing legend. Sat in the Thai Gulf, its whole eastern shoreline is a medley of gorgeous bays with golden sand and a speckling of granite boulders and rocks. Lamai and Chaweng beaches usually come up trumps, but there's also plenty to be said for the remoter stretches that sit by the palms on the north shore, and the earthy fishing villages around Bophut.
Koh Lan
Skip the go-go bars and theme parks of gaudy Pattaya and hop straight on a ferry to Koh Lan. Just a couple of hours around the Gulf coast from buzzing Bangkok, it's a perfect escape for anyone who's teaching English in Thailand in the capital. The beaches come in a trio of white-tinged sands. There's bustling Tawaen Beach, where bamboo shacks offer beer to sunbed dwellers. There's remoter Samae Beach with its lapping turquoise waves. And behind the lot are a few lookout points dressed jungle, where you can gaze back at the big city on the mainland.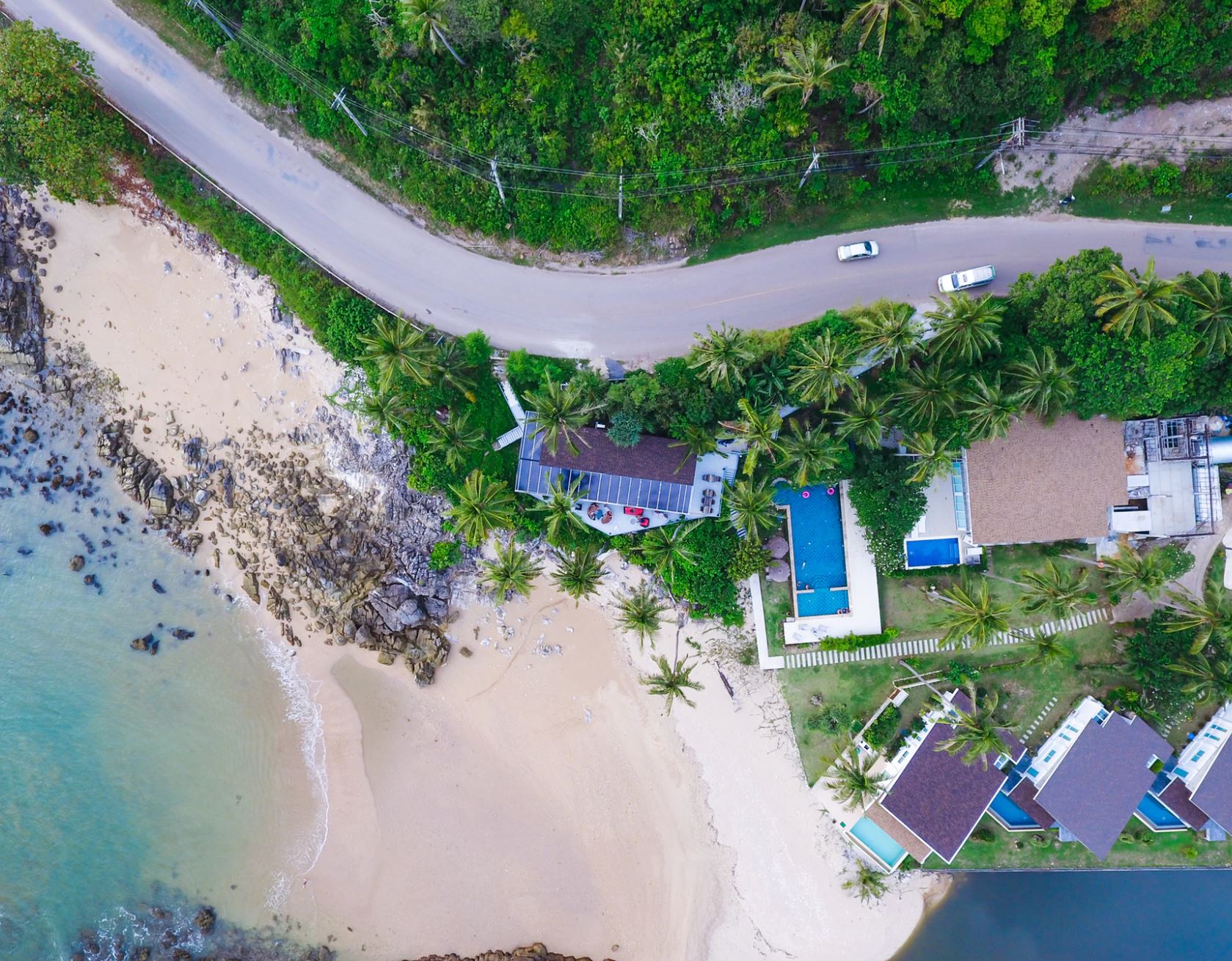 Koh Lanta
There are loads of things to love about Koh Lanta. Beaches? You bet! The long, powdery length of Long Beach might just be the best, with its backing of high pines and sunset beer bars. Local people? They are simply lovely, from the easy-going noodle chefs in the bazaars of Ban Saladan to the coconut touts on Relax Bay. Behind the shoreline, you can visit amazing animal sanctuaries that are working to save Thailand's stray dogs. Or, you can hit lookout points to gaze at some of the very best sunsets in Asia!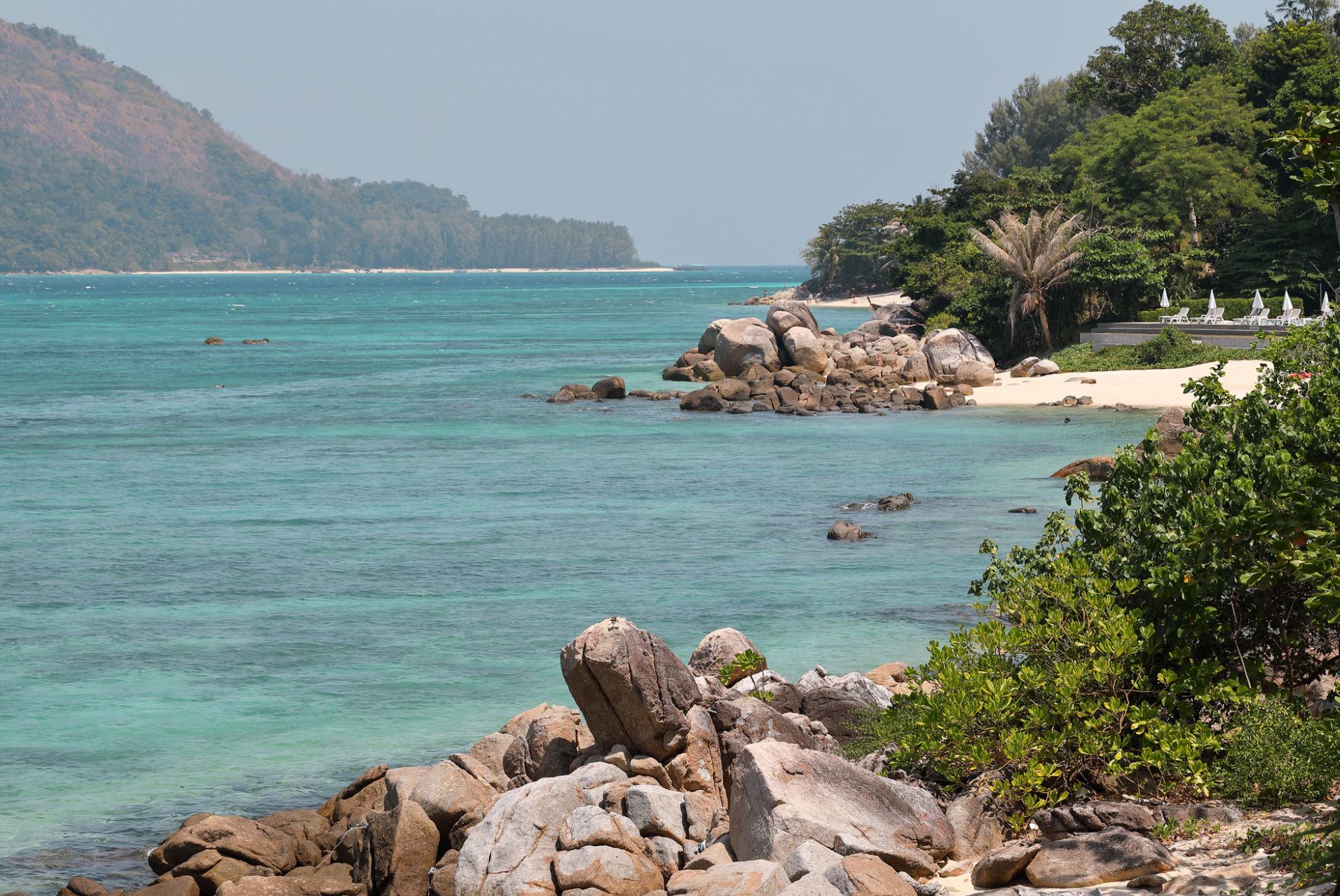 Koh Lipe
It might be a little bit of a trek from Bangkok and the cities of the north to hit Koh Lipe, but boy is it worth it! The beaches and the seas here are considered to be some of the most pristine in the Land of Smiles – nay, all of Southeast Asia. It's a part of the Tarutao National Marine Park, so you can expect those coastlines to be wisps of white sand with lapping turquoise water that teems with turtles and fish of all shapes and sizes. The island itself has a buzzy backpacker vibe, with just a lacing of luxury living thrown in for good measure.
---
Are you a veteran of teaching English in Thailand? Do you have any extra tips on the top islands? We'd sure love to hear them in the comments below. Alternatively, if you're ready to get teaching in the Land of Smiles and are pining for these glimmering bays and palms, be sure to check out our Thailand jobs and Thailand internship pages.