A weekend itinerary when teaching English in Phnom Penh
A city that's striking, sobering, exciting, and bursting with energy all at the same time, the Cambodian capital has become a much-loved Southeast Asian destination for TEFL grads. In fact, teaching English in Phnom Penh can garner salaries of up to $16 USD/hour, though it's surely the uber-welcoming khmer people, the spicy cuisine, and the rich history that tops the bill. This itinerary can help you get to grips with the hurly burly of the metropolis when you first arrive, with must-dos, must-sees, and an intro to that dark 20th-century history.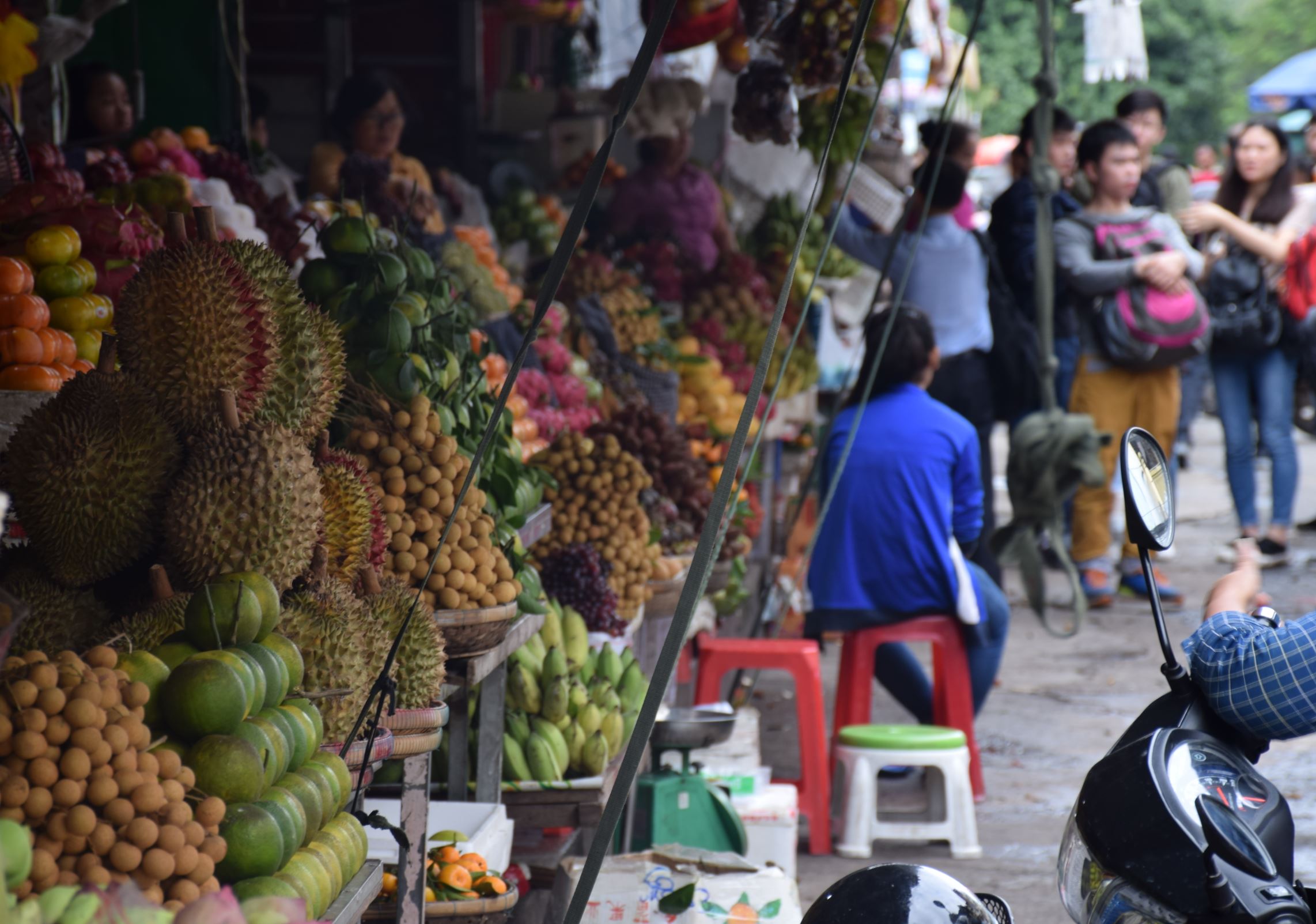 Day 1
Get your shop on at the Central Market
Rattling jewelry, Cambodian-themed mugs, masks, and fridge magnets, pungent-smelling noodle dishes, all manor of alien-like tropical fruit, fried cricket vendors – the mishmash of stalls and hawkers that meet at the Central Market is too varied to quantify. In short, it's a top place to feel the buzz of the capital, grab some knickknacks, and even taste a traditional Cambodian breakfast.
Stroll the Tonlé Sap River          
Just a few blocks over from the sprawling Central Market is where you can find the murky, muddy waters of the Tonlé Sap River. It's fringed by a wide boulevard that sprouts tropical trees and a bustling promenade where the people watching is top class. Look southwards as you walk and you'll also be able to spot the point where the mighty Mekong River bends into town.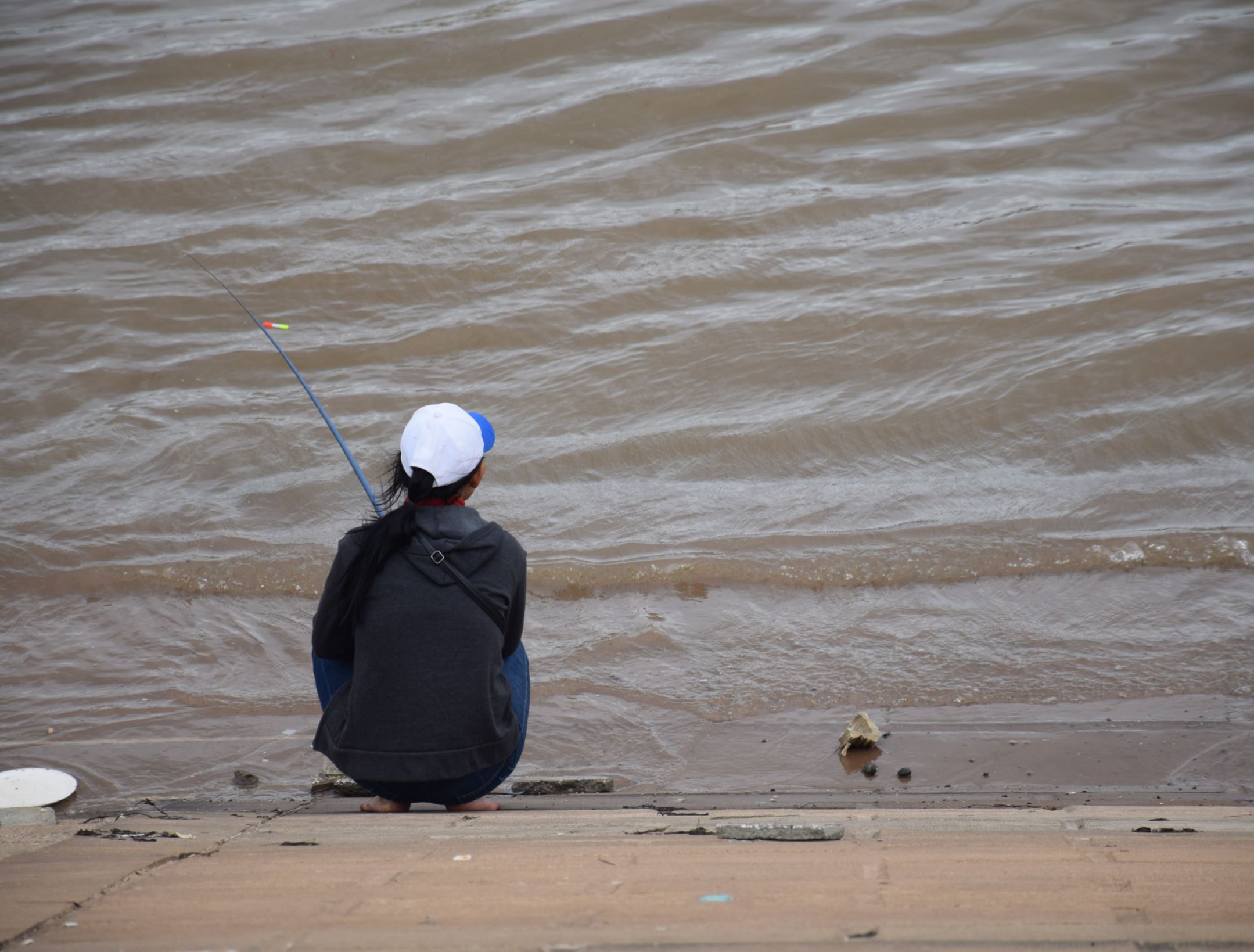 Hitch a tuk-tuk to S-21
S-21, also known as Tuol Sleng, will be your first introduction to the dark and sobering past of Cambodia this weekend. It's a necessary addition to any trip to Phnom Penh, chronicling the brutality of the former Khmer Rouge regime from their takeover of power in 1975. It's housed in a former high school but is now preserved as the prison it was left as in 1979, complete with torture beds and solitary confinement cells.
Go out to the Killing Fields
If there's one thing that all newcomers to Cambodia should have on their to-do list, it's surely the Choeung Ek Genocidal Center. The onetime site of perhaps the most brutal of the so-called Killing Fields, it saw the mass murder of countless victims of Pol Pot's government. It's a place to pay your respects and learn about the tumultuous modern history of the Cambodian nation.
Return to Toul Tom Poung
To get your fill of dinner and a glimpse of the evening bustle of Russian Market – another of Phnom Penh's main bazaars –  be sure to scoot back to the district of Toul Tom Poung. It's actually a favorite of people teaching English in Phnom Penh, so you might just meet some likeminded TEFL grads in the beer and noodle bars. Talking of noodles, this is a top area for dining – expect everything from French boulangeries to Italian pizza joints to Southeast Asia street food.
Day 2
Breakfast in Keng Kang Ti Muoy
Start your second day in the Cambodian capital by hitting the lively and vibrant neighborhood of Keng Kang Ti Muoy. Here, the leafy blocks are packed with all sorts of dining options. There are slick boho cafes that could fit perfectly in Midtown Manhattan. There are Parisian bakeries with French croissants. There are earthy noodle joints that issue the aromas of soy and lemongrass into the streets. You get the picture.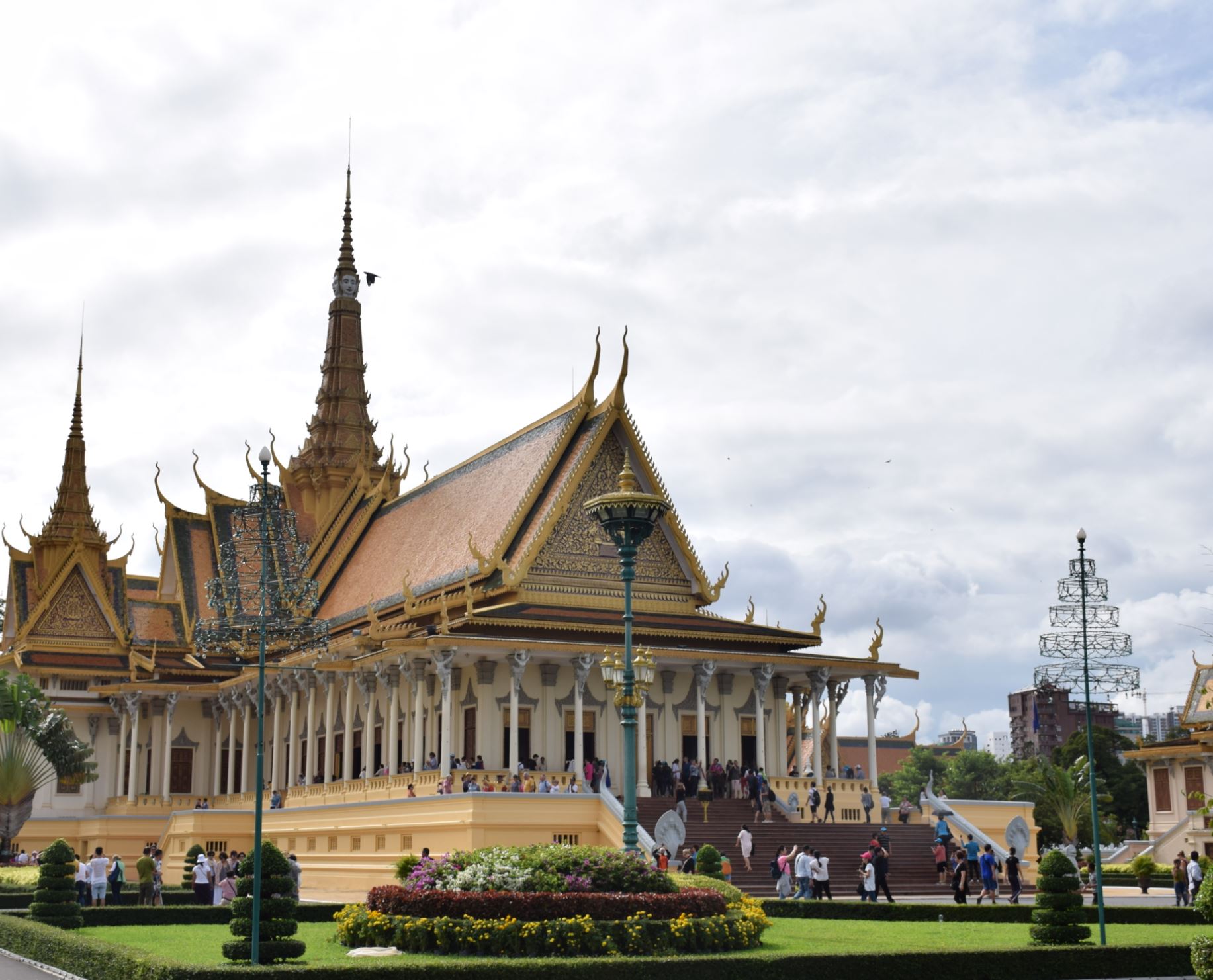 Walk to Wat Botum Park
The walk through the very beating heart of the city to Wat Botum Park promises to be an eventful one. There are oodles of coffeeshops and juice cafés along the way, so feel free to stop for a little people watching as you go. It's also worth craning the neck to take in the striking Independence Monument that's en route. Botum itself is a great place to rest next to babbling fountains and get your bearings before delving into the Royal Palace – it's right next door.
The Royal Palace
Hitting the Royal Palace at the end of your weekend in Phnom Penh means keeping the very best of Cambodian art, architecture, and culture for last. It's wise to set aside a whole afternoon to take in this vast complex of gold-glimmering stupas and shrines. The main entrance is on the river side of the attraction. That leads to a wide courtyard filled with filigreed temples known as wats. You're free to wander at your own pace, but be sure not to leave until you've seen gorgeous Wat Preah Keo Morakot (the Silver Pagoda), the Temple of the Emerald Buddha.
---
Of course, this is just a quick introduction to the Cambodian capital for those thinking about teaching English in Phnom Penh. If you're a veteran, then we'd love to hear your suggestions and additions in the comments below. Alternatively, if you're ready to get qualified and teaching English in Phnom Penh or elsewhere in Southeast Asia, be sure to check out our courses page.