8 jobs to do while traveling to supplement that TEFL income
Not all TEFL teachers will be the type to settle straight in for a full-time position. Some will prefer to adventure and explore a little before they go for regular hours. Others will opt for sporadic timetables in private schools or in business institutions, where lessons could be in the evenings or on weekends. Others will patch together a nomadic lifestyle from oodles of different income streams; a little ad hoc DIY here, some dog sitting there. Cue our list of eight great suggestions for jobs to do while traveling that can supplement your language-teaching haul…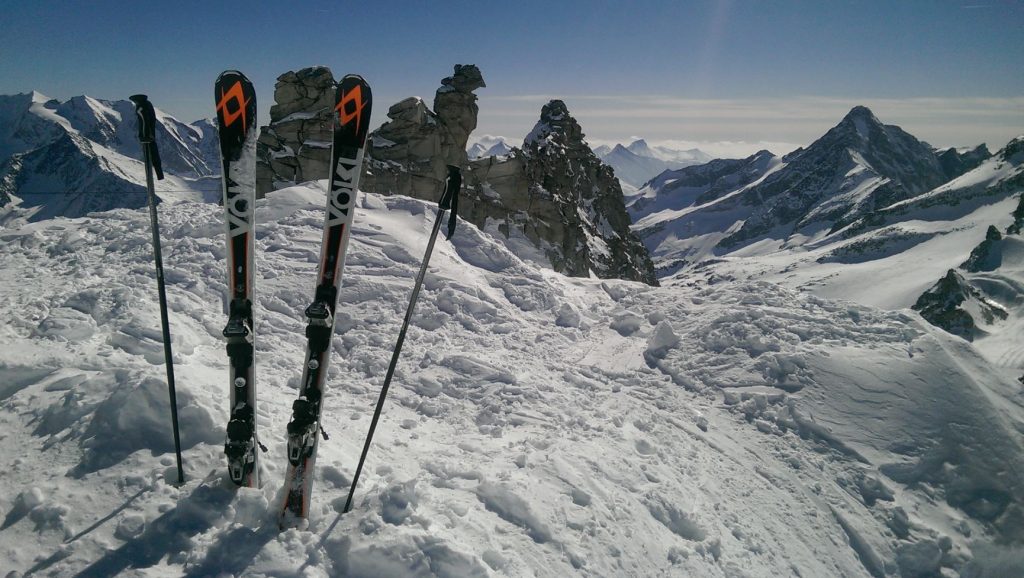 Ski instructing
While many a TEFL teacher will be pining for the end of winter, others are longing for it to begin. These are the folk that head to places like northern Italy, France, eastern Europe and Scandinavia to ply their language trade; the ones who need a fix of powdery piste to get them through the season. If that's you, then it might be worth transforming that love of the snow into a money maker. Reach out to ski schools to see if they'll have you, or go private by doing the qualifications on your own – either way, the mountains await…
Dog sitting
Out of all the jobs to do while traveling, dog sitting is one that's got almost universal appeal. Granted, it's not for EFL teachers who've settled in a single location (unless you make a business out of dog walking, but that's another story). Instead, this is for the folk who flit from place to place quite often; the ones who make their money teaching online or on short-term contracts. That's because dog sitting gigs come in unpredictable bursts, and often mean making money by replacing paid accommodation for lodging and board – and some floppy ears and wet nose, of course!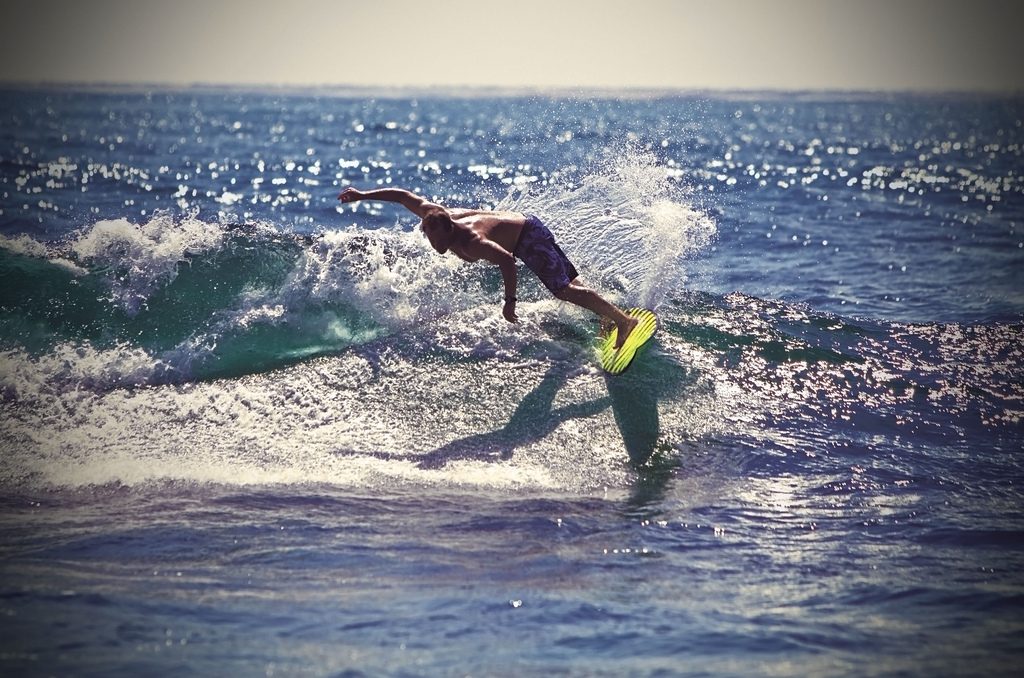 Surf instructing
Whether it's the palm-threaded beaches of the Gili Islands or the roaring swells of Bali, the tropical climes of the Nicaraguan Pacific or the handsome Carib beach towns of Colombia, there are oodles of TEFL destinations that are perfect for surfers. That also means there are some great jobs to do while traveling in all those places too. Grab a board, wax it down and put yourself out there as an instructor. Of course, you'll need all the necessary qualifications, but the pros are obvious: good money; long days spent on the waves; plenty of sun, salt and sand.
Freelance writing
Perhaps it's something about the language-orientated nature of writing work, but good TEFL teachers are often pretty nifty wordsmiths too. Many will opt to keep a blog of their own to chronicle their adventures through the gritty cityscapes of China or the beach-fringed isles of Thailand. Why not make that a paying gig? If you've got the skills, then there are loads of EFL-related publications or magazines looking to commission pieces, while it's now even possible to rake in dosh from writing on your own websites.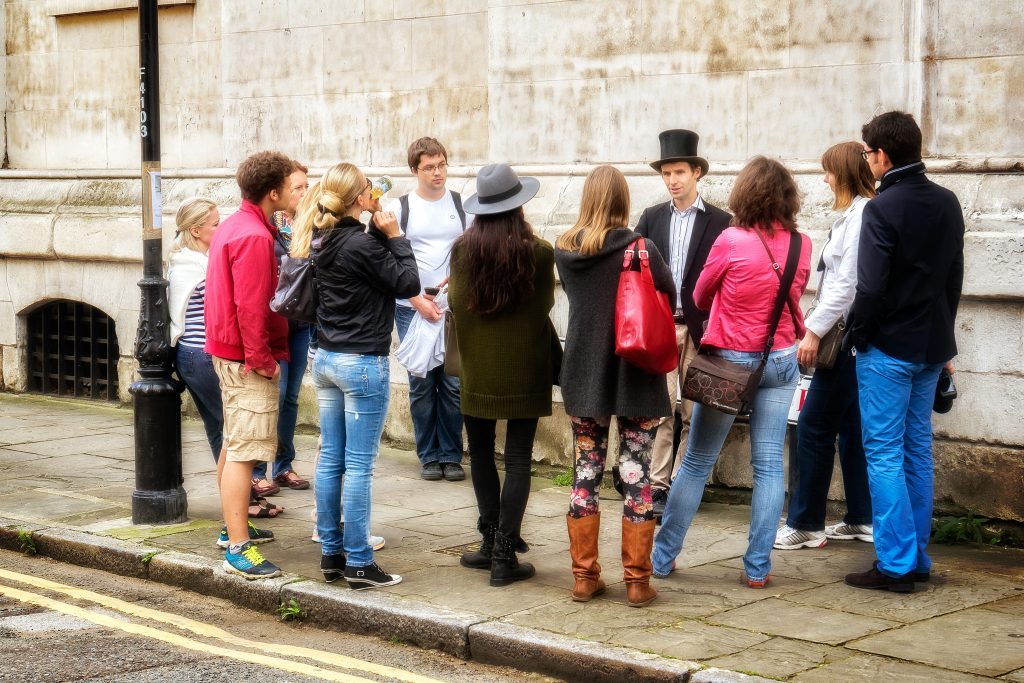 Tour guide
Are you an expert in the 5th century wars of ancient Greece? Can you explain the nuanced architecture of the Roman Forum? Do Khmer temples or Chinese food markets float your boat? If so, then there are plenty of jobs to do while traveling for you in the…well, travel sector itself! Yep, today it's possible to make money in that downtime between EFL lessons by offering guided tours through your adopted city, to reveal its historic wonders and cultural facets. Or, consider opting for something a little wilder, as a pub crawl guide on the weekends, where vodka bars and fellow backpackers will be your company!
Freelance photography
Are you a maestro of sunset shots? A Beethoven of the classic landscape? Do you often amaze yourself with the raw and inspiring travel snaps you get, from the Berber souks of Marrakech to the blue-hued towns of Rajasthan? Well, if camera work is your forte, then it might be worth considering turning your hand to that hobby professionally. Not only are there loads of travel mags and online publications that will pay for a great image, but there are also regular competitions that could land you with new gear, money off travel expenses, or even financial prizes. And it's fun. Nice.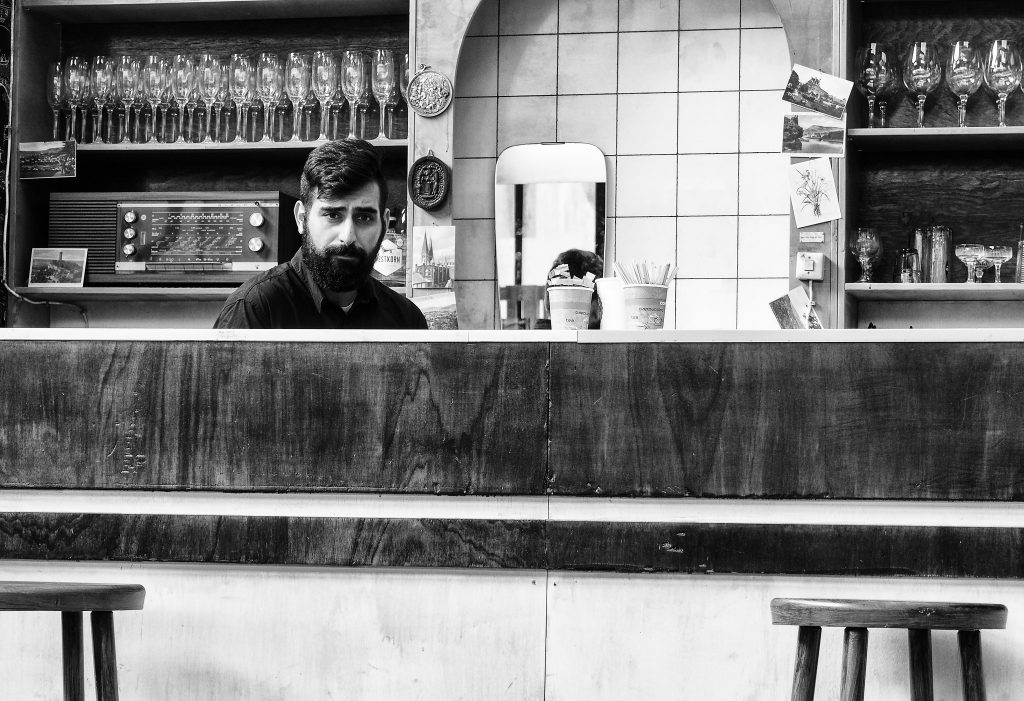 Tend a bar
If you find yourself down the local bamboo bar after a hard week's graft in the classroom, swilling bucket cocktails as the Andaman Sea rolls in, perhaps it's a good idea to ask for a position on the other side of the woodwork – you know, seeing as you're about anyway! Jokes aside, bartending and front-of-house staffing have long been popular jobs to do while traveling. Not only do they offer contact with locals and reasonable, regular wages, but the hours are often tailor-made to fit with that teaching schedule.
TEFL tutoring…obviously
Last but not least comes perhaps the most obvious extra work that's on offer to a qualified native speaker: private TEFL tutoring. Yep, no matter where you teach during the day, you can still pack those evenings and weekends with one-to-one conversation lessons or grammar tutorials to help the locals through exams. Be careful though, not all destinations – Korea comes to mind – take kindly to those who opt for 'privates', while some schools can also be particular about you lending out a TEFL hand to students that aren't on their register. In short: just be sure to check ahead before you advertise.
---
Of course, there are loads more jobs to do while traveling that could be on this list. If you can think of any more or have done them, we'd love to hear about it in the comments below. Or, if you think it's time you got TEFL qualified and earning on the road yourself, be sure to check out myTEFL's array of courses.