5 top tips for teaching English to complete beginners
Not all TEFL lessons are created equal. That's something every first-time teacher learns on the quick. From business English to baby English, the sorts of lingo you might be asked to tutor can vary greatly from place to place, from job to job. Here, we take a look at what's often considered one of the most challenging steps in any language learning journey: The very first steps of all. Yep, teaching English to complete beginners requires patience, calm, and good planning. It's the stage at which your pupils are likely to feel most daunted and disheartened, not to mention ready to give up at the first vocab session. But there are some ways you can ensure your early-learner lessons are more effective, helping you push students through those initial sessions to become intermediate English speakers in a jiffy.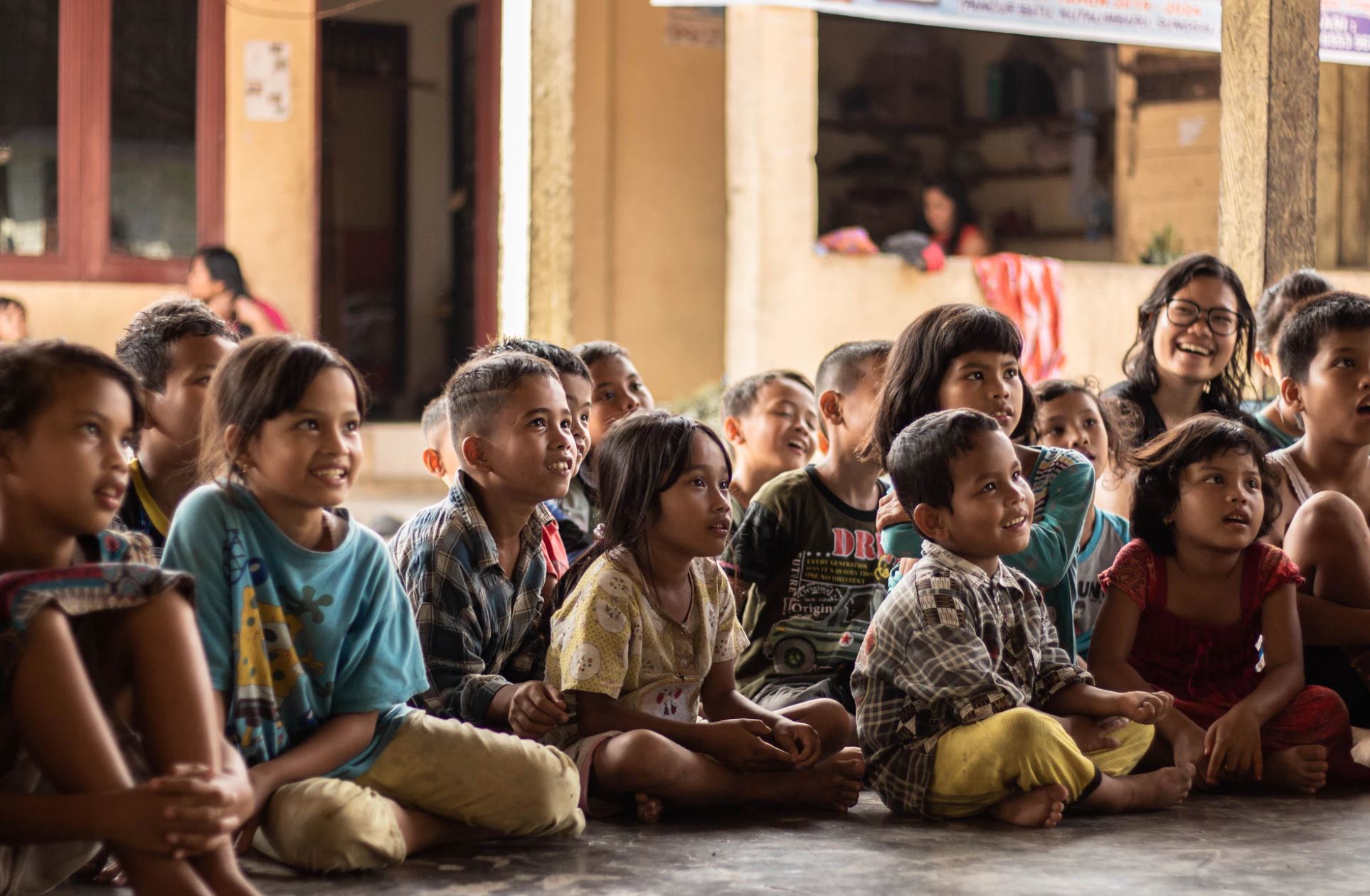 Set achievable learning goals
It might seem obvious, but it's really important to be realistic when it comes to teaching English to complete beginners. Why? Well, because these guys are complete beginners…that's why! In this instance, it might help for you to think about a language journey of your own. If you've ever tried to learn Spanish, you didn't immediately start waxing lyrical about the windmills of La Mancha like Miguel de Cervantes, eh? The point is, language skills start slow and gather momentum. That means learning goals for the first sessions can be really small. We're talking just a few words, an introduction, or a simple question. 
Steer clear of flat-out wrongs
Asking questions and getting answers is the bare bones of teaching English. Whether you're testing if students can use specific grammar formulations or simply quizzing your kids on the word for tree, it's the most effective way to check if things are working. When it comes to teaching English to complete beginners, though, it's important to ditch the negative side of feedback. In other words, try to stay away from saying, simply, "wrong" – even if a student is wrong! Much better is encouragement: "Nearly"; "Well done, that's close". Known as positive reinforcement to the pedagogy gurus out there, this method ensures that all pupils feel valued, which helps to build confidence in their speaking abilities right from the outset.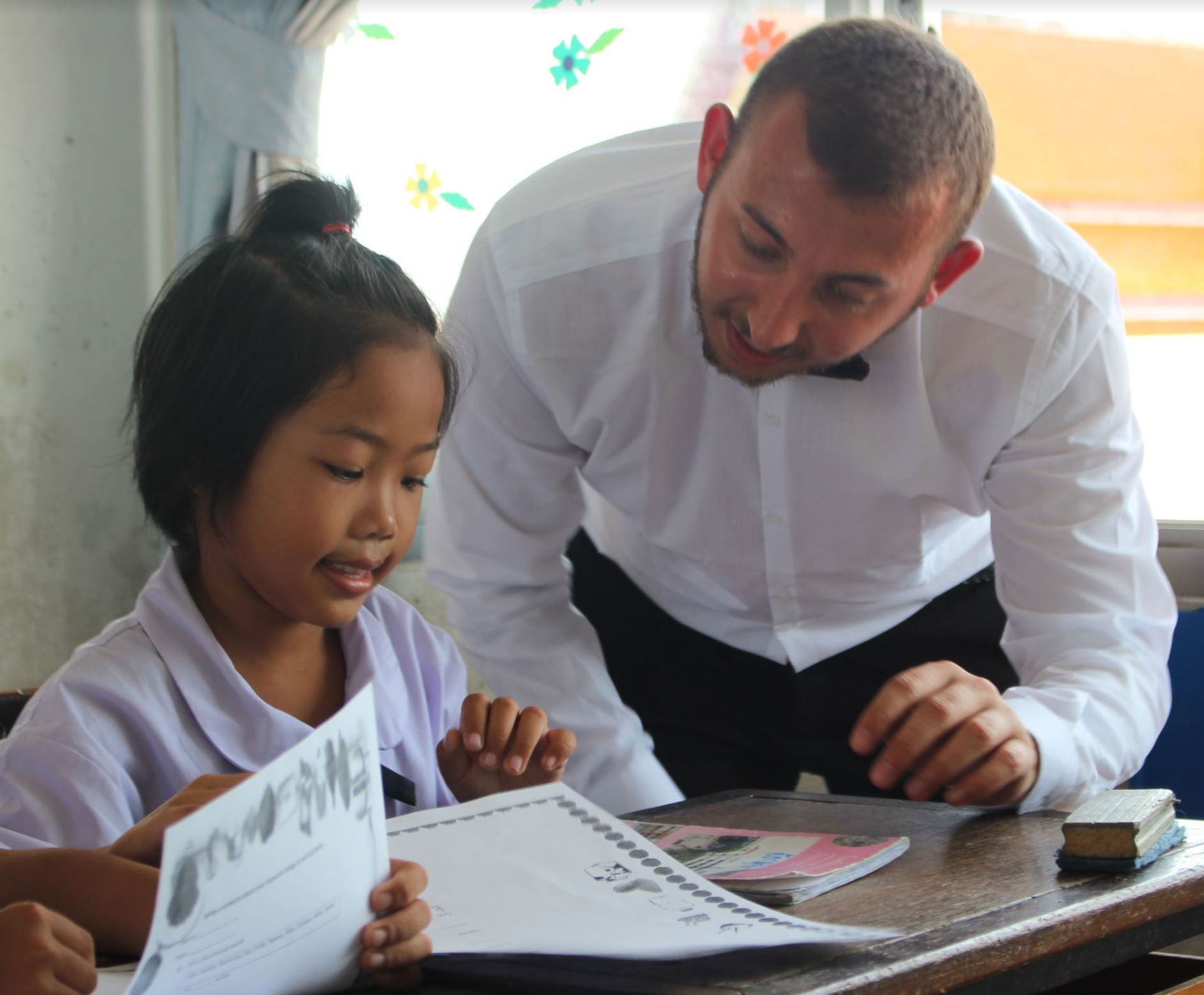 Patience, patience, patience
There's no question about it – language learning is a slow process. Whether you're trying to master the mellifluous tones of Italian or the sibilants of Polish, this is about running a marathon, not a sprint. The same goes for English, especially when your're teaching English to complete beginners. For these students, simply mastering the sound of a "hello" or a "how are you" is likely to be a challenge. So, be ready to stick with it, make all the necessary corrections, and have plenty of patience in the tank to push through.
Vary your mediums
The level of English that you're teaching might be basic, but the central theory of teaching methods still applies. In your class of total beginners, you're likely to have a spectrum of different learning types. That's why it's important to vary your exercises, subject matter, and source material right from the start. Employ a mix of audio, hands-on activities, writing and reading and you should find you're bringing the whole group with you. Alternatively, in one-on-one sessions with a first-time speaker, it's important to identify his or her particular learning style and then zero in on that.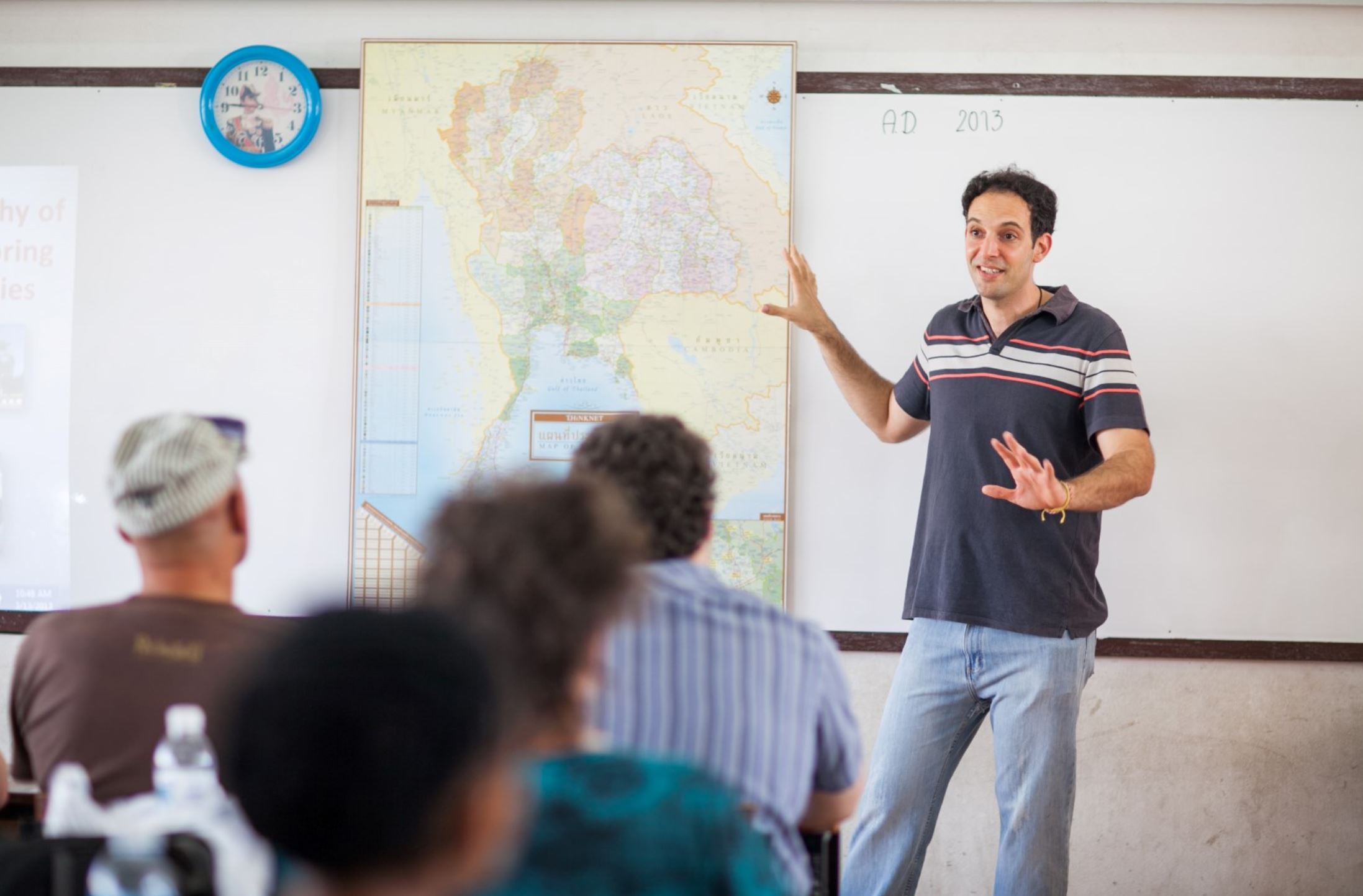 Visual aids are your friend
Using pictures and posters and images has been a favourite trick of TEFL folk who are teaching English to complete beginners for a long time. And why not? There's nothing that'll help you see precisely what a car is than a picture of a car, right? There's no substitute for linking the sound "ball" to its meaning than by connecting it to a picture of a ball. The saying might be that a picture is worth a thousand words, but for start-out EFL learners, a picture could be worth just one, and that's the point! Don't be afraid to use visual aids with older students who are starting with English either, and if you're teaching online it's sure to be an indispensable technique.
---
These are just a few tips for those teaching English to complete beginners. If you've got any more, we'd love to hear about them in the comments below. Or, if you think you're ready to start teaching around the globe, be sure to head over to our courses page for more information.